Central Leeds
Hi,
Welcome to my first post for my first journal, I appreciate any views and comments, especially regarding GIMP (the program I used to edit some of the photos) which I am new to.
This journal will be a collection of pictures from my region, Leeds (nothing like the real city), which is now as filled as I wish it to be, both in terms of tiles and population, with the latter being just over 1,000,000 sims.
I'm not a "professional" Sim City player. I play when I feel like it and this region has taken a long time to complete, the main part of the city, which is what is shown in this post, is actually an improved rebuilding of the original as it was lost when the file corrupted as I loaded the city. The current population of the central Leeds tile is 402,000, with 209,000 commercial jobs, of which roughly 140,000-150,000 are located in the CBD, and 57,000 industrial jobs (almost entirely High-Tech).
I hope you like it, some others who live in Australia may notice similarities between this region and Sydney. If I do make another post it will be pictures of the region, which I may extend sometime in the future.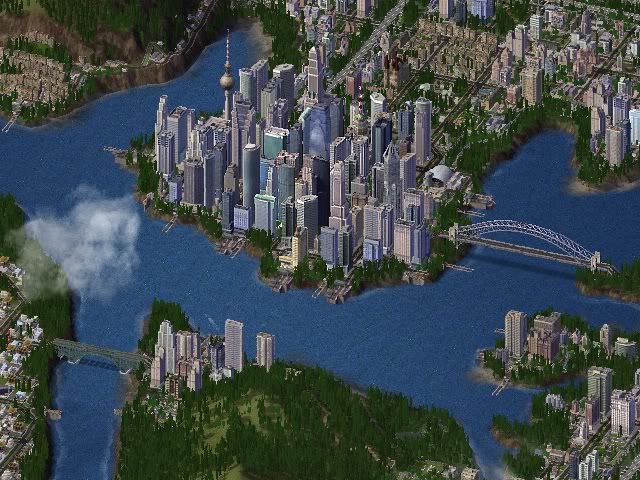 The CBD of the entire Greater Leeds Region.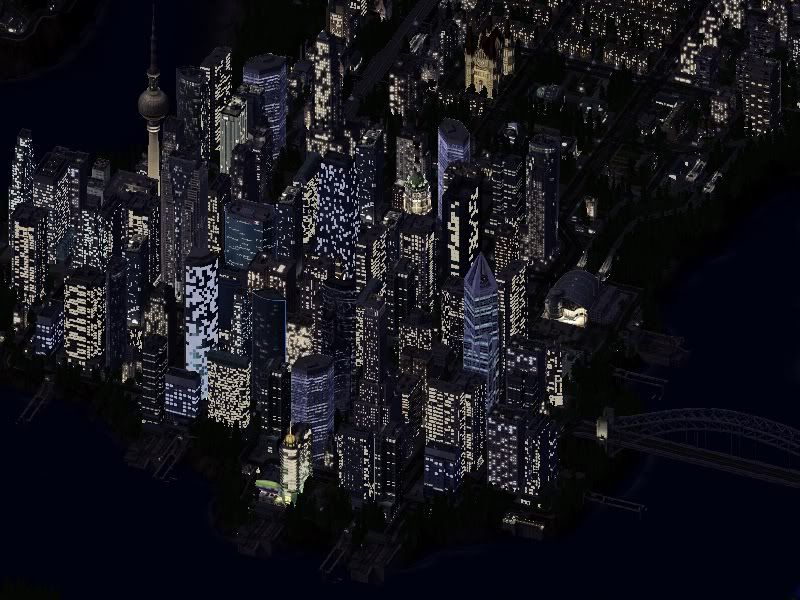 ...And at Night.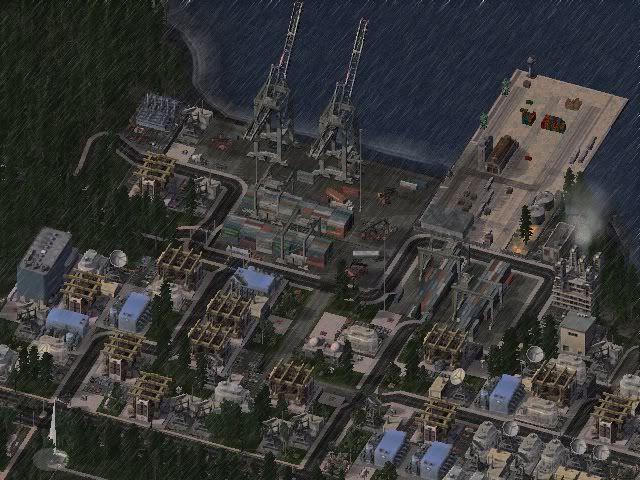 Port Wales (East Part) on a typical rainy winter's day.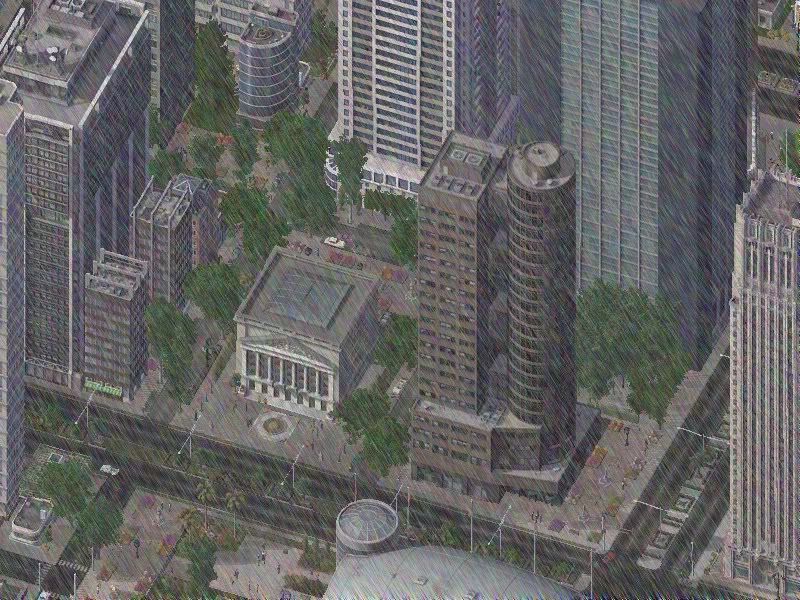 Elland Road Stock Exchange and George II Convention Centre, located at the heart of the city, again on a stormy winter's day.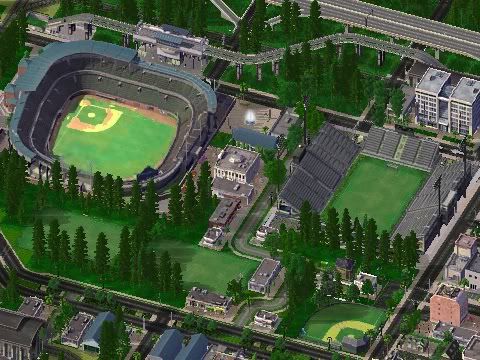 Leeds' main sporting fields the Leeds MLS and the LFS.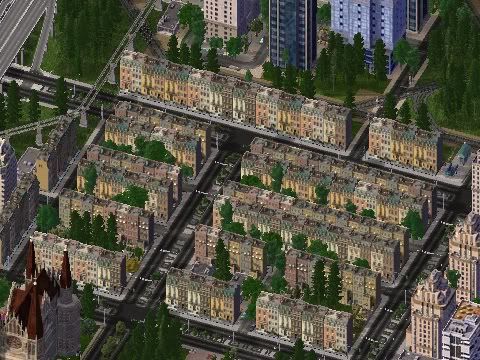 Terrace housing is very popular in Leeds.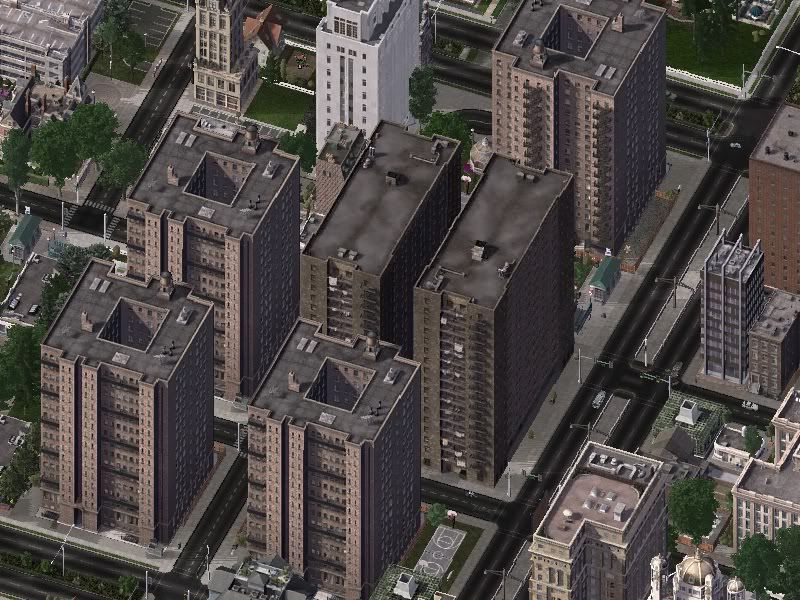 Lexon is a housing commission suburb near to the CBD.
The Governance district is the center for government and culture in both Greater Leeds and the State of which Leeds is the Capital: Loidis.
The only notable plopped buildings in the city CBD are the Fernsehturm, the Jin Guang Centre and the Comlumbia Seafirst Centre, all other buildings have been grown over a long period of time; I actually just made it to, and saved it on the 1/1/2000. The important mods I have used include the NAM (obviously), various flora mods, the newly released SPAM mod, Gizmo's night mod, a terrain mod and a water texture mod. A number of other minor mods (or plugins or whatever) include buildings, the Opera House slider fix/addition, the free open grass area mod and a number of other small things.
Thanks for the time. Please leave a comment, I'd like the feedback