Seikina - Update 1 (North Side)

Hello! I apologize for the delay, but here it is...my very first update on Seikina! In this update I will be mostly showing the city's northern side. Firstly, Tippon Railways (TR) Seikina Station is the main passenger rail station in this city. The building itself is a mixed-use development (shopping center, office, and rail station). Mixed-use development is prevalent in my cities.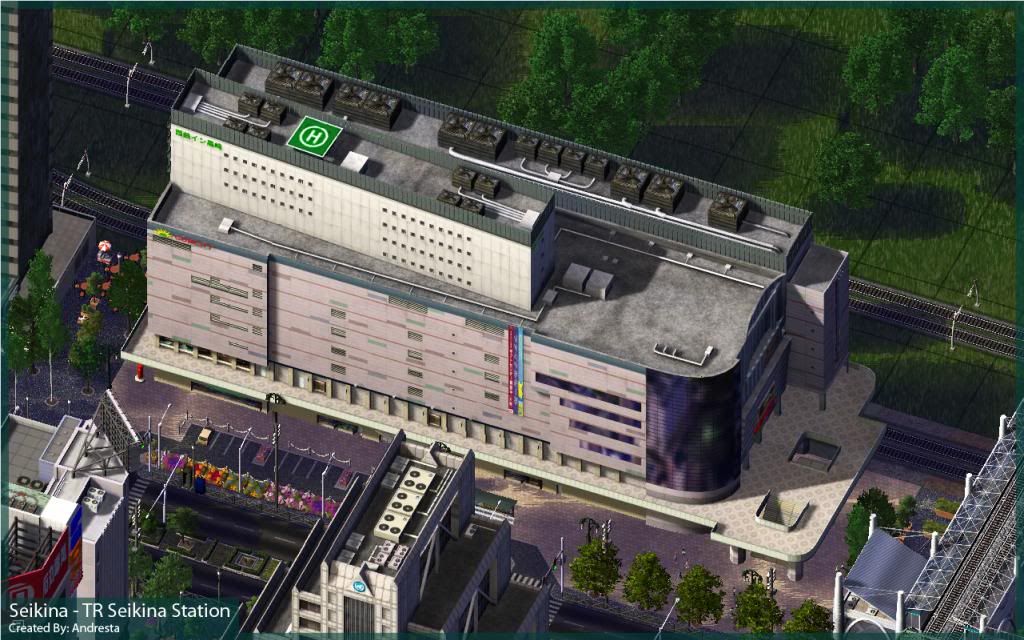 Seikina's elevated rail services is owned by the Maraunochi Transit Railways (MTR), which is also a public firm. This station serves as the link to to TR Seikina Station and the rest of Seikina.
Opposite from TR Seikina Station lies the Station Shopping District, which a highly vibrant shopping area. This place also attracts many college students, since an university is located right across from TR Seikina Station.
NOTE: This district is the result of major changes I have made to this site. If you would like to have a peek what was it like before, please see my first post (Seikina - Preview)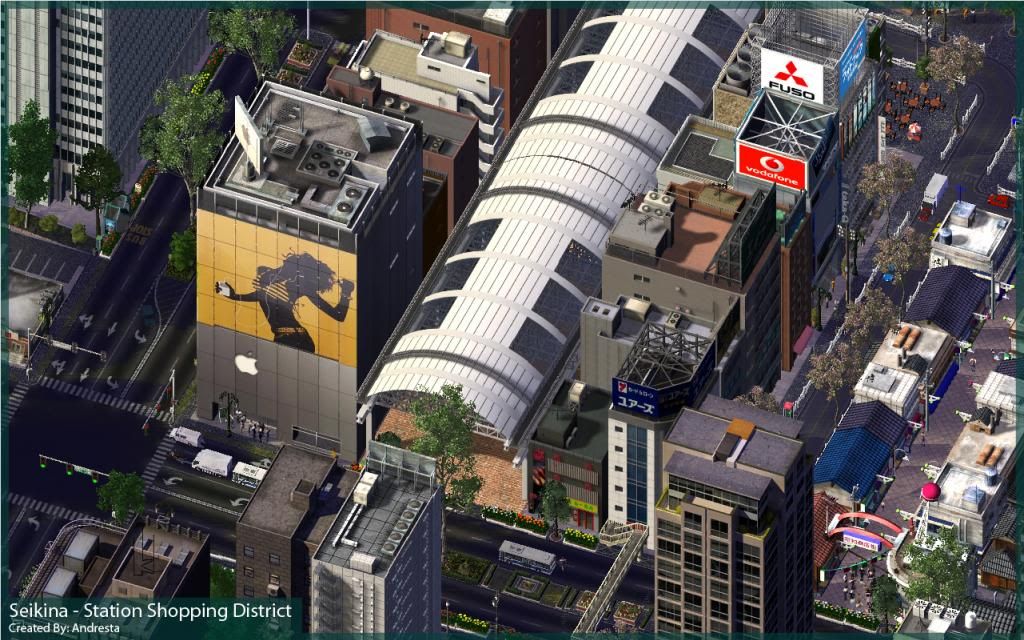 The white roof between the buildings in this area is an indoor shopping arcade. The adjacent buildings provides entry/exits inside this area. This design is popular in Japan. I have personally seen these in Osaka and Sapporo, and they are very nice place to go shopping!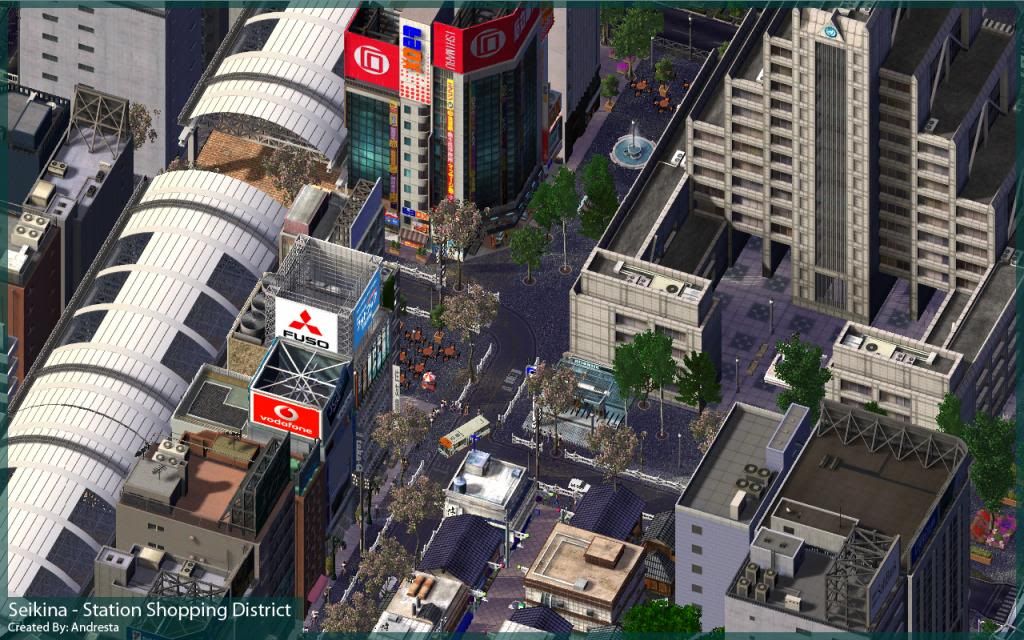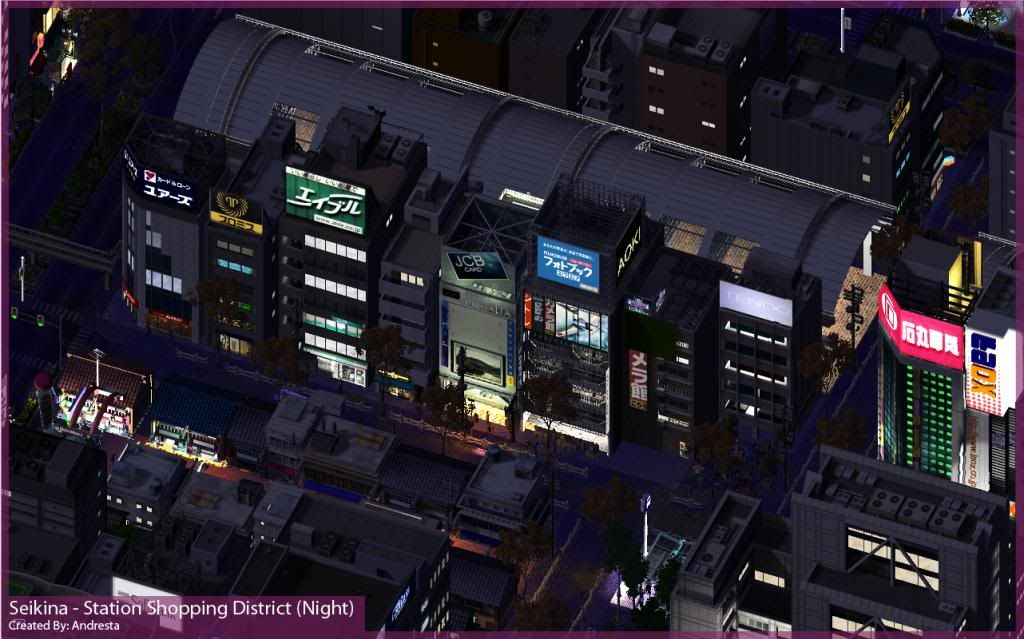 Just outside of Station Shopping District, there are several high-rise office buildings. One of them is the Nomura building.
Finally, another one would be the NTT DoCoMo Building. In reality, NTT DoCoMo is a Japanese Telecom Company, but let's just say this company has expanded its operations into Saekei.
I hope you have enjoyed this update! Once again I apologize if I have kept any of you waiting for too long. The next update will be showing other areas of Seikina. My undergraduate studies continue to be busy, but I'm still doing well!
Please rate and comment!