Seikina - Preview

Before I begin, I would like all know that this is my first time publishing a city journal. Your comments can help me design better SC4 cities.
As my title description stated, I will be using the region of Taipei City, Taiwan for my cities. However, my cities are purely my imagination. They don't resemble the real and existing Taipei City. I chose to develop my city in this region mostly because I grew up in Taipei.
The overall design theme is more Asian (specifically Japanese), but it will have some mixture of western-style buildings.
Seikina is one of the cities I'm currently working on. This is a preview of what I've been doing to this area. Both pictures are at the same location (day and night). The location is just outside of Tippon Railways (TR) Seikina Station, which is Seikina's main passenger rail station (not shown in the pictures).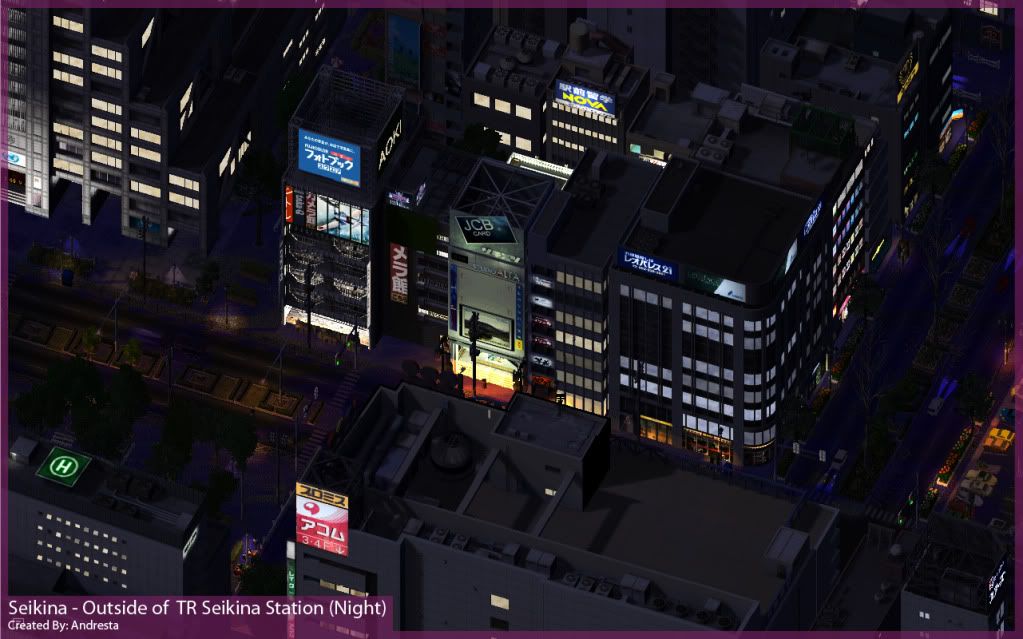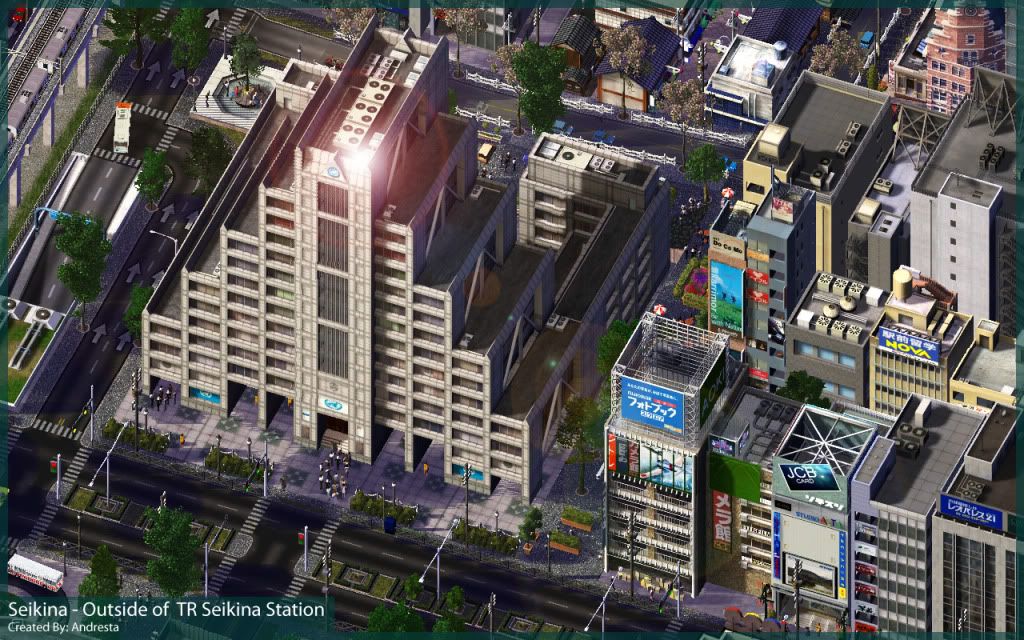 Thank You! And I hope you enjoyed this preview. I'm not sure when I will upload the next patch of photos, since I have recently been quite busy in my undergraduate studies. However, there will definitely be more!
Please comment and rate!