Culture of Onubis
Onubis Common Cuisine
Throughout the Middle Eastern world, food has exchanged ideas and culture such as techniques of cooking. For example, an international known food is the Falafel. This meal consists of pita bread with deep fried, breaded balls, and vegetables.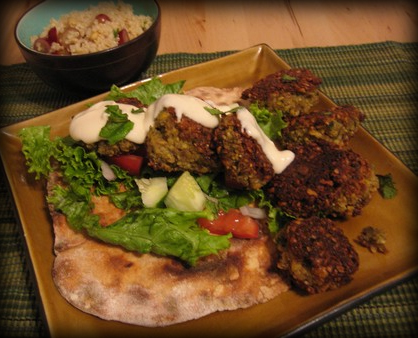 Kebabs are another globally known food. Basically, its a stick with any basic food groups excluding oils.
Possibly the most famous Middle Eastern cuisine is Hummus. Hummus is used as a food dip or spread and made with chickpeas, sesame, lemon, and garlic.