5. Masshouse & University Science Park
Replies
@ Zulu2065 - Thanks, and I'll be looking forward to seeing yours finished, Pineville looks very nice.
@ELEMENT - Thanks, I really enjoy creating my networks, nice to see others enjoy them as well. Downtown has 4 plops total, 1 Five Ways, the small brown office building below the main station and two of Il Tonkso's high street shop buildings. Funnily enough all of those are by him actually
I try as much as possible to only use growables, but I haven't yet got around to making 1 Five Ways and the small brown office building growable, so this was the only way. The shops can grow, 3 of them did, but I wanted a full set and despite zoning the correct area and bulldozing for several minutes, they never grew.
Blending in is a result of a few factors, luck, planning and patience. I have been very lucky in that at times stuff has just grown how I want it to be straight away, this happened with Masshouse in particular, and when I like how something has grown I make it historical pretty quickly. The planning comes in, in that before I have even started to grow I know what I want it to look like and which BATS's will achieve it, sometimes there is also a bit of improvisation though. Such was the case with the first housing estate, which I think you saw in my forum thread. That was intended to be something else but once it grew I realised I could make it look quite nice. I also play around with wealth levels using taxes, zone different size plots specifically in the hope building X or Y will grow, zone different densitys and yes there is still quite a bit of bulldozing, but not as much as you might think. I also tend to build my public spaces and carparks/filler areas, after the buildings have grown, then I can somewhat adapt it to fit the surrounding buildings.
If even after all that and waiting a long time, the specific thing I want hasn't grown I will then plop it. I have about 8 plops total in my city. 4 in the downtown, 3 stubborn industrial buildings which wouldn't grow (despite growing all the time before that
) and I also have 1 Toyosu building by Deadwoods that despite my best efforts, refused to grow. The other one in Masshouse grew, first time I've managed it
The last thing is just having alot of plugins, so that you can get as much diversity as possible. That of course wouldn't be possible without all the dedicated BAT'ers and lot'ers, so if I have used some of your content in my city and you're reading this, you have my eternal thanks
@MamaLuigi945 - Thanks.
@Adrianor - Thank you for your kind words.
---------
Update
Todays update won't really have any specific focus, other than looking at some areas I have now finished up. Masshouse is now finished, the university has put stage 2 of it's building program into place and Coxburgh is finally finished.
We begin as always with a comparison city shot.
Before.
After.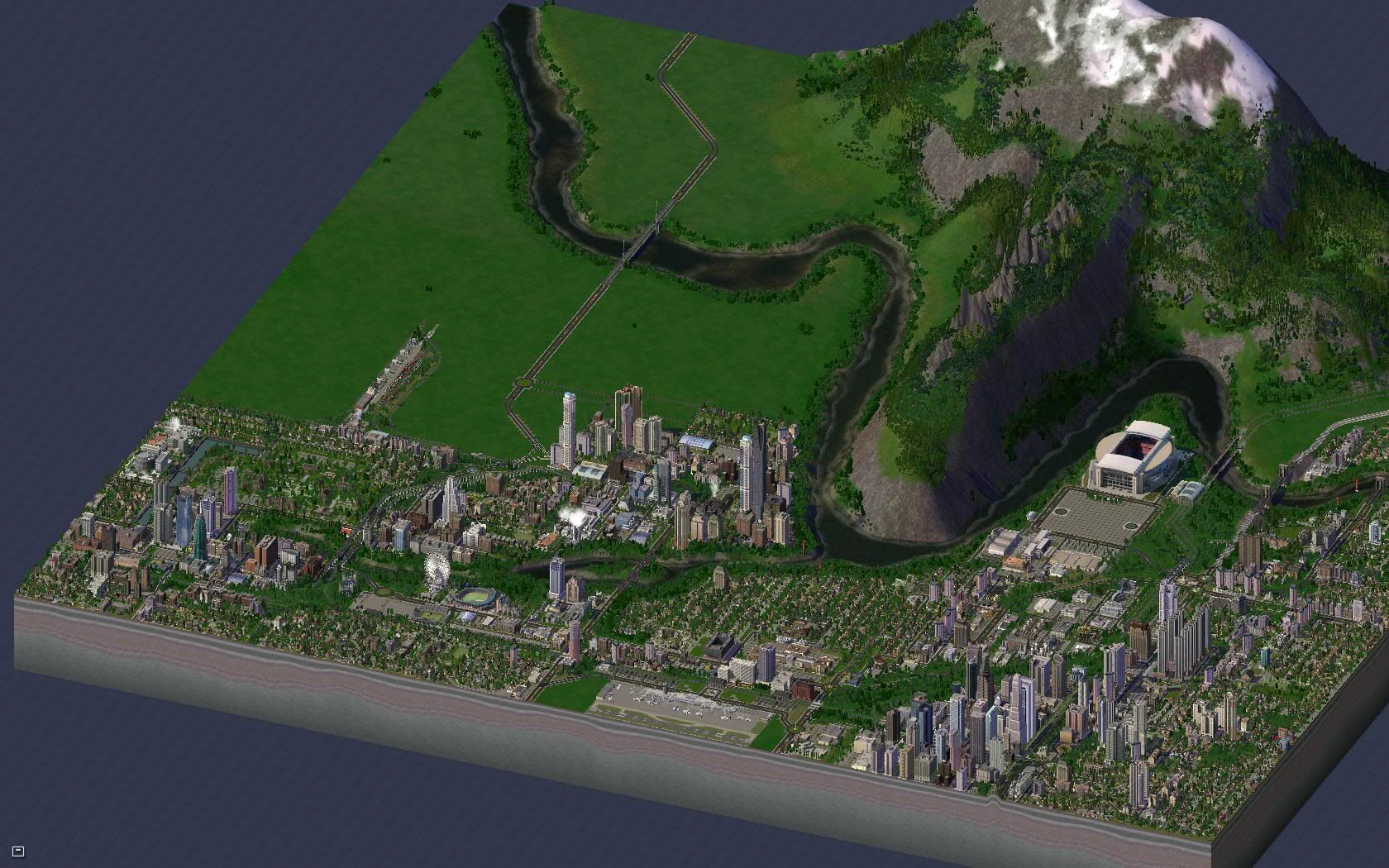 First of all we will look at Masshouse and it's surrounding area, some other areas of development should also be visible.
After 23 years of development Masshouse has finally sold all it's plots and it wasn't long before they were all built on. The area now serves as the jobs and social hub for the east of the city, though some sims commute from the west along the railway line. Another smaller commercial development has also sprung up along the other side of the inlet. Part of the university science and technology park can be spotted to the bottom of the image. The canal was also developed by the university, it thinks it adds a level of prestiege for some reason. This was only part of the reasoning though, the canal has driven up property prices in the immediate area and funnily enough guess who owned the land? Thats right, the university.. Of course it's all been developed into top rate waterside property now. The university vice chancellor lives in one of the canalside houses.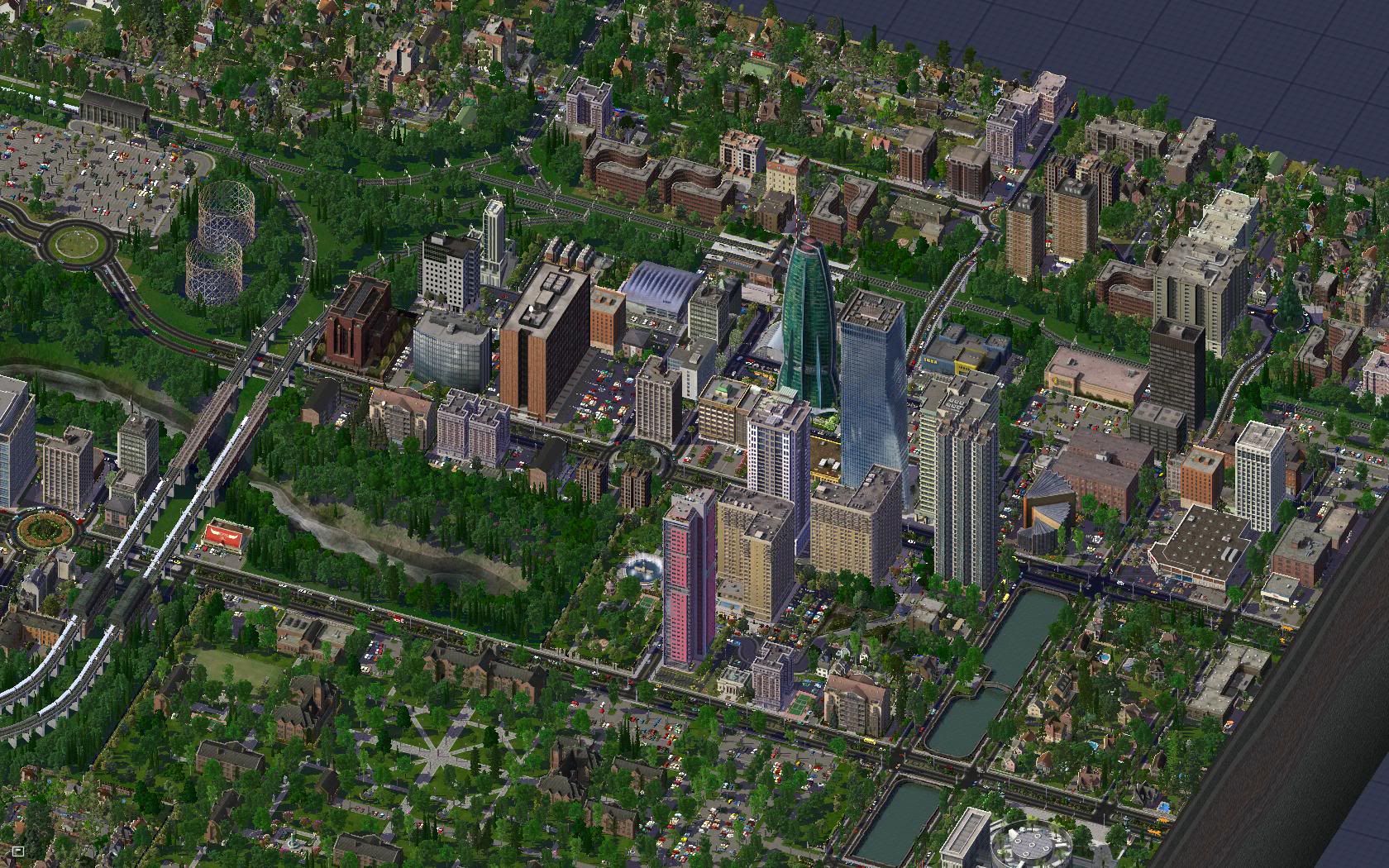 Moving back to Masshouse, this shot illustrates the new developments, mainly small offices and shopping precincts.
Lets take a closer look at those canals shall we?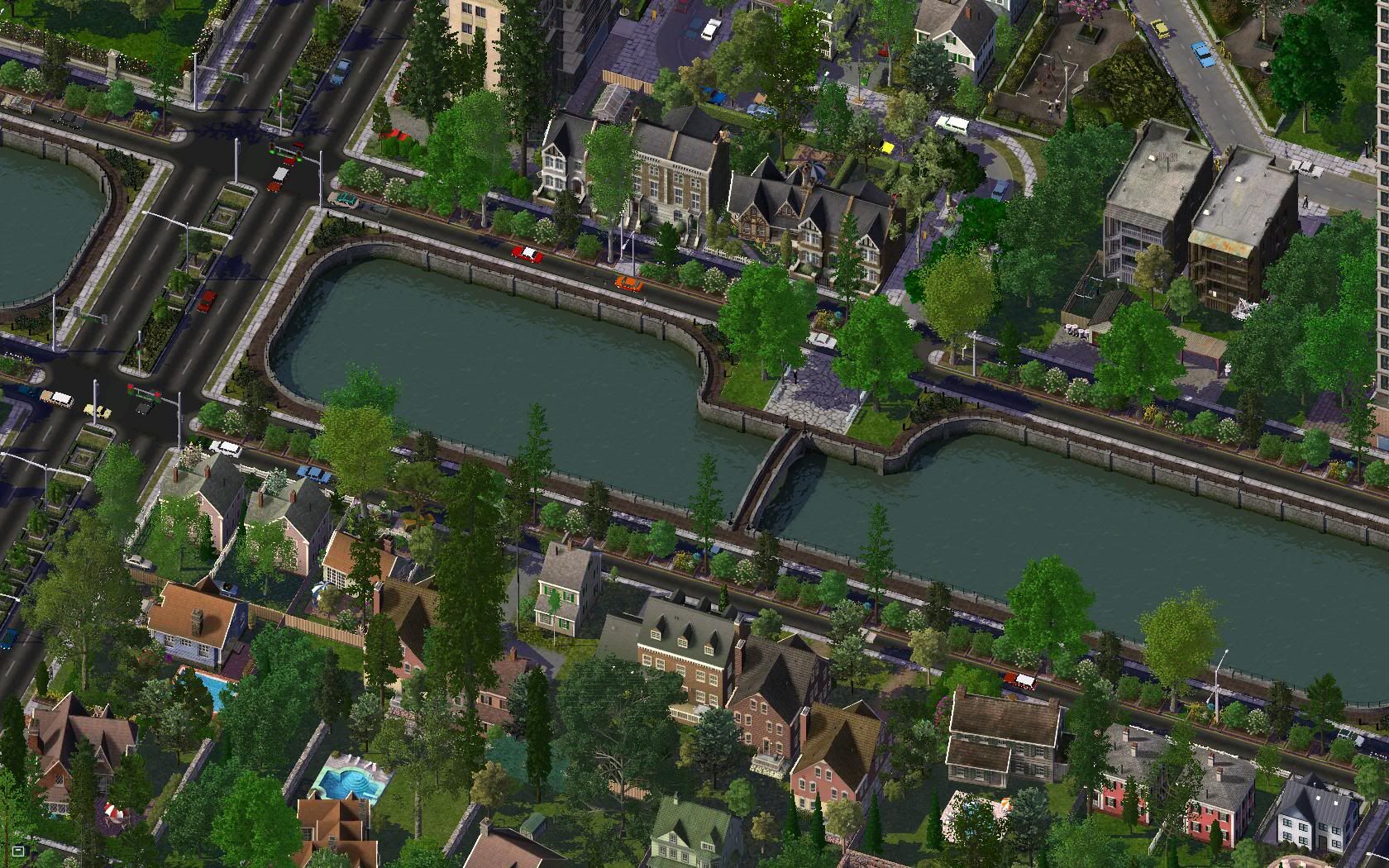 The completed university science and technology park. All kinds of research is carried out here from midge repellent that actually works to a cure for baldness. The facility also has a bigger on the inside than it is outside factor, this is because of the extensive basement, 4 underground floors. It also extends under the canal and under part of the new university.
Coxburgh is also finally finished, as can be seen here, the new development isn't quite as nice or up itself as the initial Coxburgh development, this area has a strong sense of community and the local amateur football team have beaten all the other local teams so far.
Some closer shots.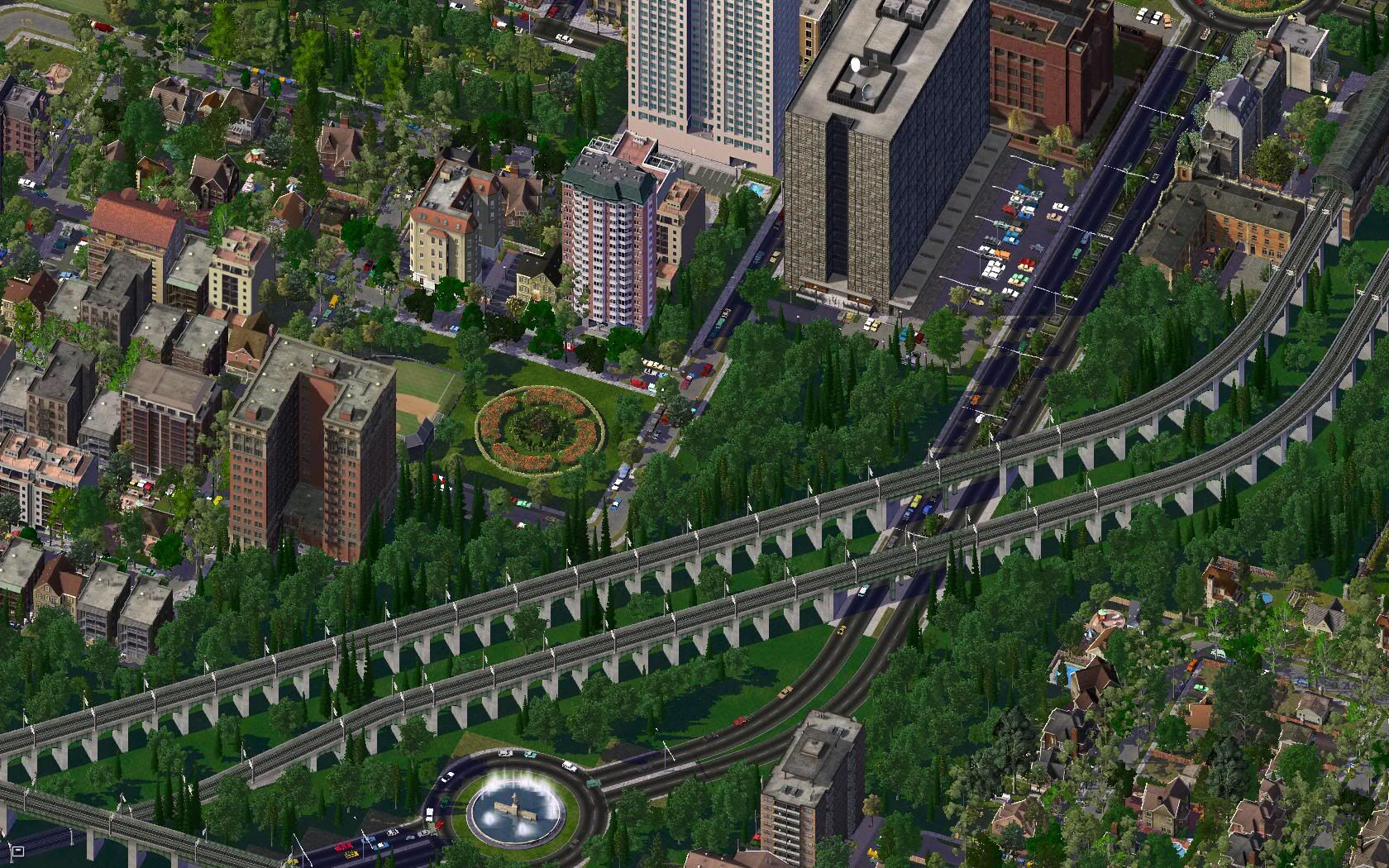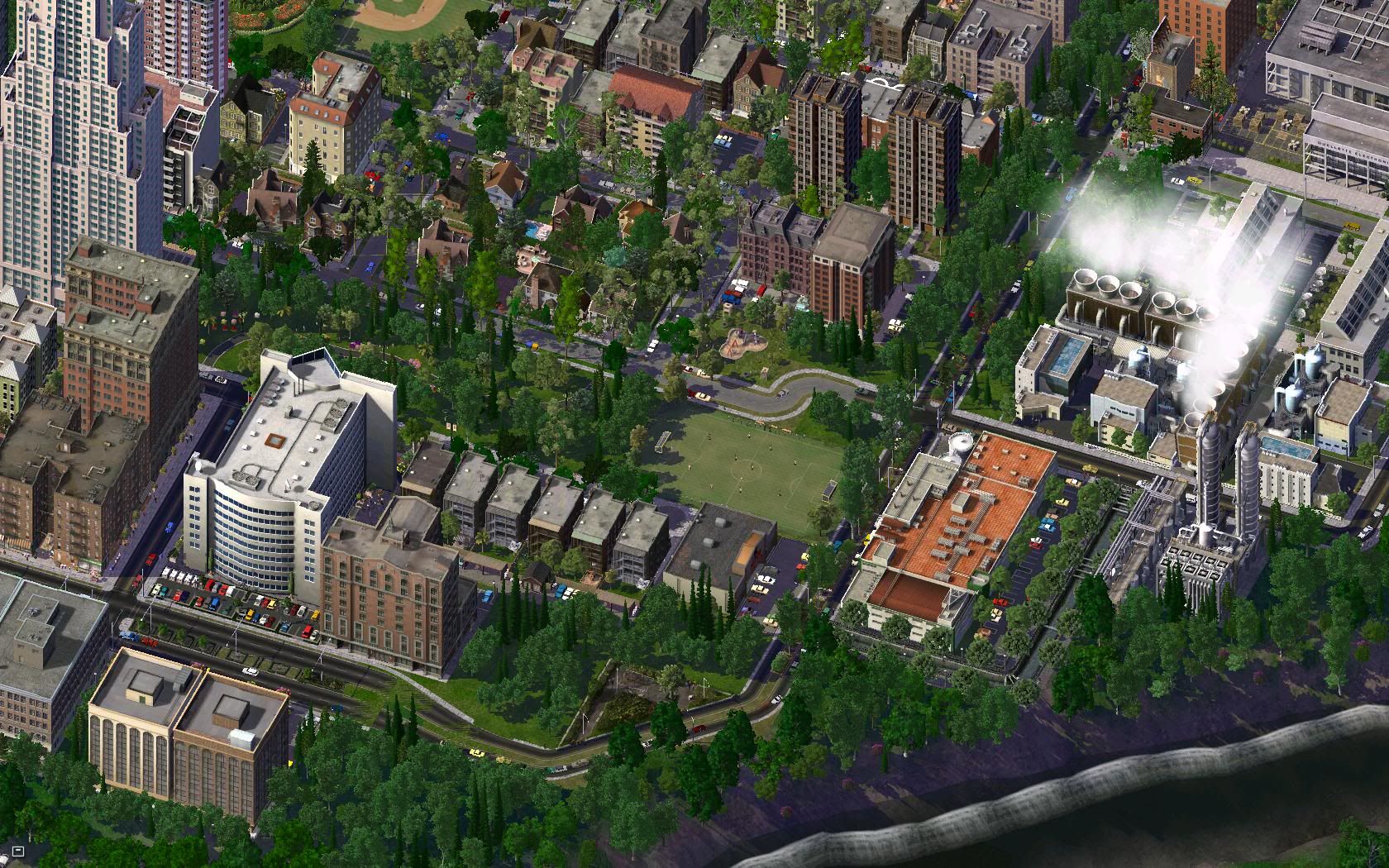 This area is known as Spire Central, originally the heart of the city the focus has now moved to the CBD. Nevertheless it remains an important part of the city, it is also much quieter now that 90% of all traffic no longer has to pass through the double roundabouts, it is still busy however as you can get anywhere in the city from this point.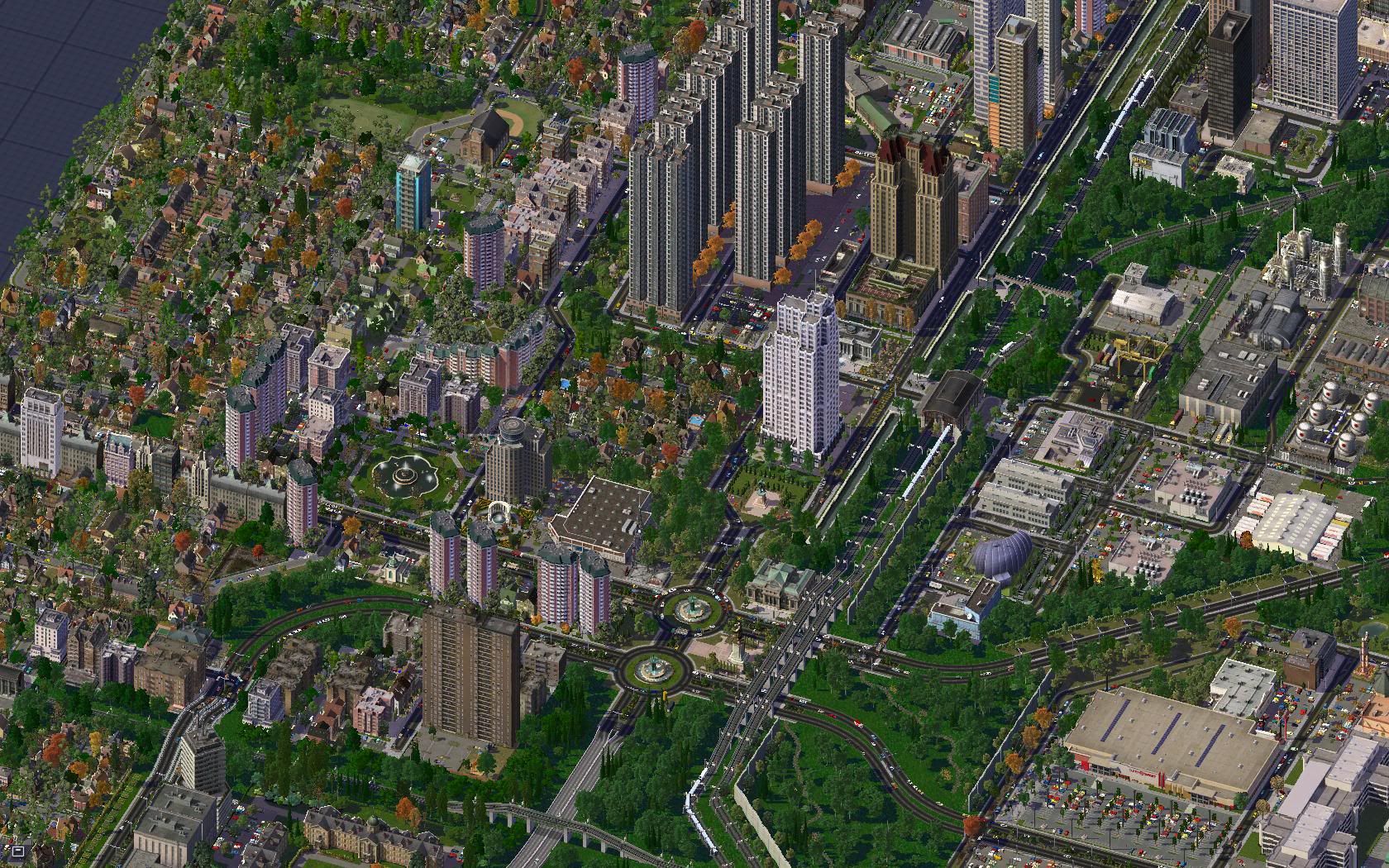 Finishing off todays update is a nice picture of the CBD at night, there has been further encroachment on the old industrial area as well as two new high rise developments in the CBD itself.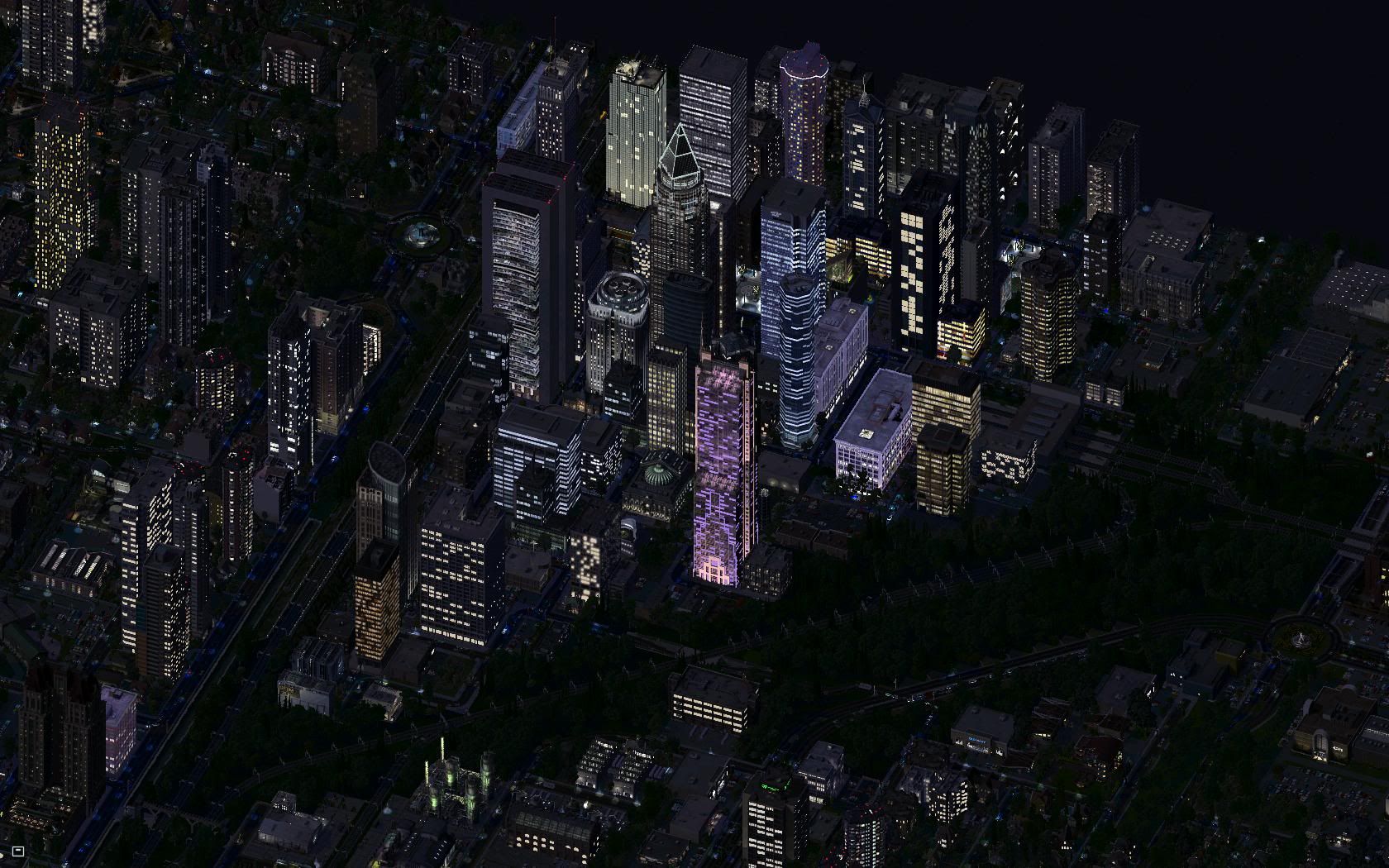 I hope you have enjoyed todays update, comments and criticism are appreciated.