6. Gentrification of Mooreton.
Replies
@ Adrianor - Thats a fair criticism and maybe for my next region I will adopt a particular building style. As it is, it's sort of deliberate to have such a mish-mash, if this is based on anything I suppose it is the UK, just because there is such a mix of building styles here. In my native Manchester it is quite common to see a new sleek apartment building right next to an old victorian factory or a modern detached house right next to some run down apartments. As you move towards the outskirts it becomes more sectioned I guess, particularily in the posh/rich villages which surround it.
Thanks for the comment
@ Molinari - Thank you, I had been wanting to use Calibans stone canals for a while now, this presented the perfect opportunity.
@ Exla357 - Thanks
@ MamaLuigi945 - Yes, it's very expensive, but there are more expensive places to come.
@ NMU Spidey - Thanks for your comment, I'll be using more canals in this update and ones to come, I would probably have the tile finished soon, but I'm off to university soon so it will take a bit longer yet.
@ DCMetro34 - I agree, though I suppose I am somewhat bias
Update
This update was originally scheduled for the 15th, but with the extended ST downtime now will have to do, as such the area is more developed now (but thats for another update), I've also connected the city up to more cities around it, which has caused my traffic to skyrocket, never fear though, it's still below 1min average commute
Today shall focus on the Mooreton Industrial Estate and it's surrounding environs. The area has a good mix of manufacturing and high-tech industry and is bordered by a canal, the large rail yard is also used as a holding area for much of the surrounding industries. Residentially Mooreton is a rather poor area, though this has changed dramatically in the last few years.
The now pristine gleaming canal was 8 years ago a dirty, weed ridden mess, it was surrounded by run down abandoned factories on the south side and slum housing and crime hotspots to the north, as such this was seen as the pits of the city, the least desirable place to live. This reputation was cemented by the nearby waste disposal complex. However, 8 years ago this began to change.
The process was kick started by a generous gentrification grant awarded by the regional development body, they poured millions into the area. The canal was unclogged, cleaned and in places the brickwork was reworked and restored, a towside path was also constructed. The factories on the south side were cleared and the nearby roads resurfaced, parks were constructed, and an entertainment venue with cinemas, bars and shopping boutiques was built. On the north side the slums area was cleared, which resulted in some forced evictions, though the current tennants were provided with new council housing provided they didn't kick up a fuss. In it's place a tramway is under construction and there are plans for more new houses as well as a small commercial/industrial area.
Since that all took place; jobs, opportunities and investment has poured into the neighbourhood. Where once crumbling dilapidated factorys stood is now home to several shimmering high rise apartment blocks. Their canalside location as well as fabulous views over the city makes this a property hospot, the addition of the Canalside entertainment venue raised the stakes even higher. To complete the effect £30 million was spent upgrading all the waste disposal plants to reduce emissions and therefore smell, the most hazardous thing they emit now is H20, it's still unsightly, but no longer does it reduce the life expectancy of those nearby.
An overview of Mooreton.
Now some closer shots of the area.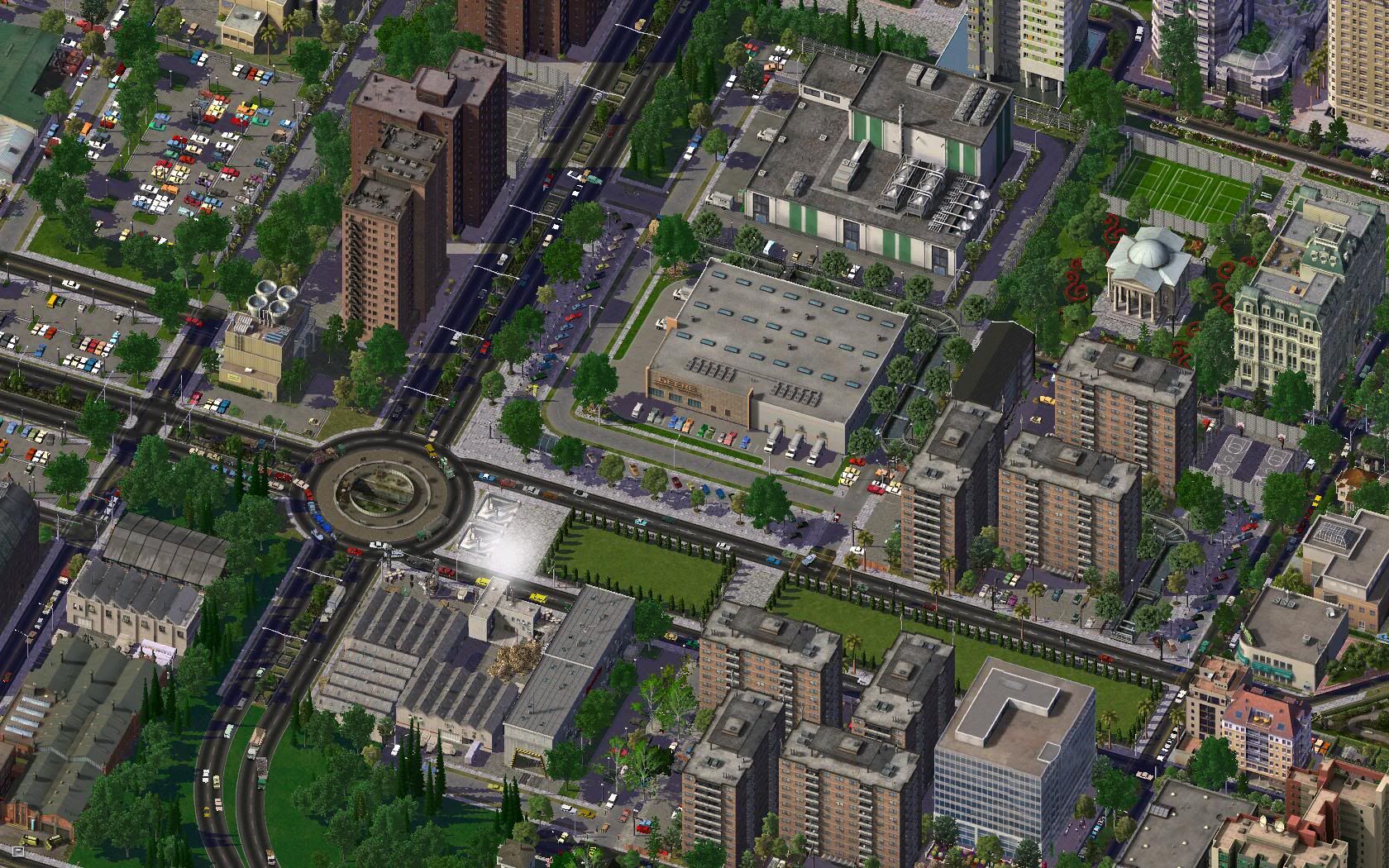 Canalside Entertainment Venue.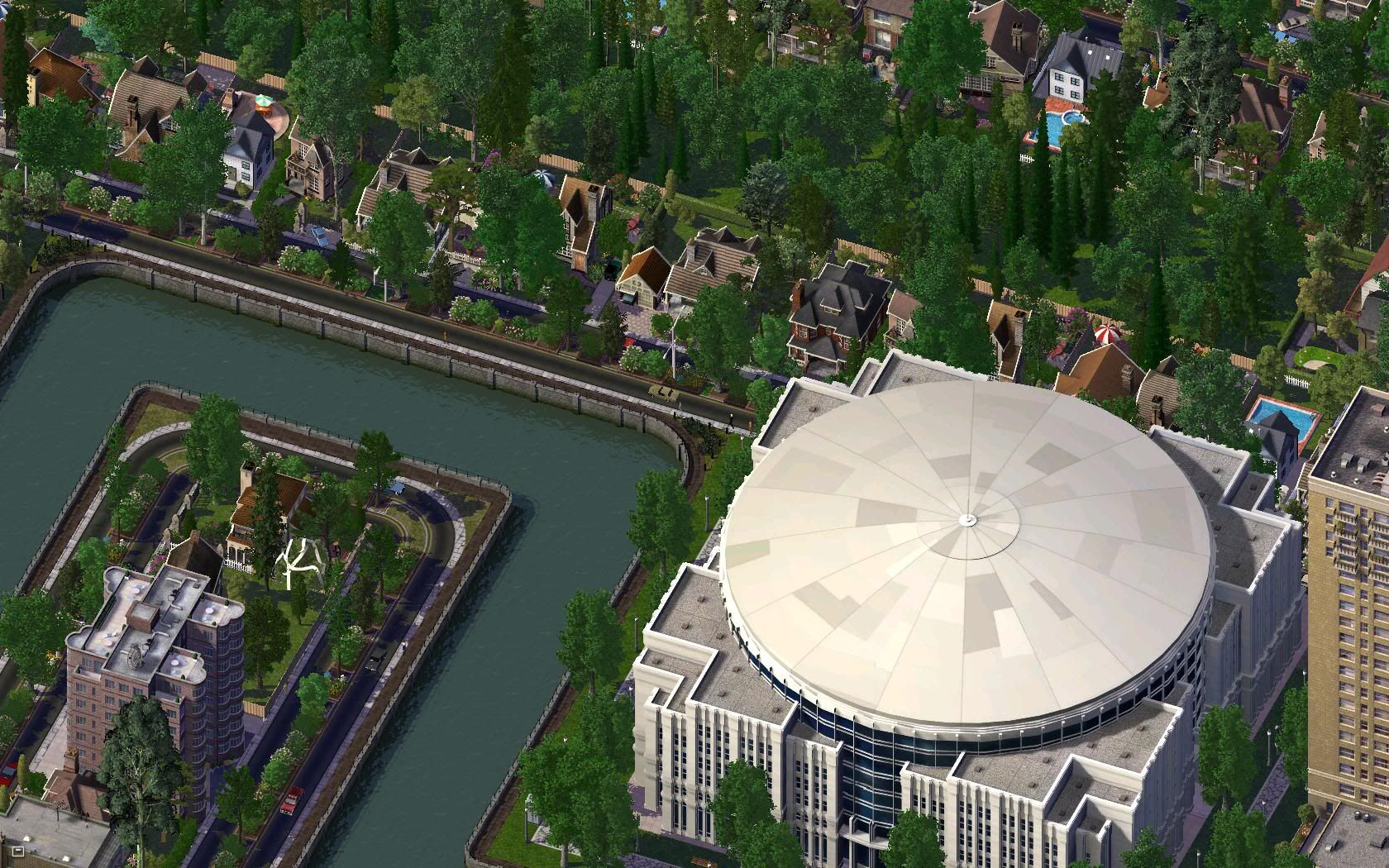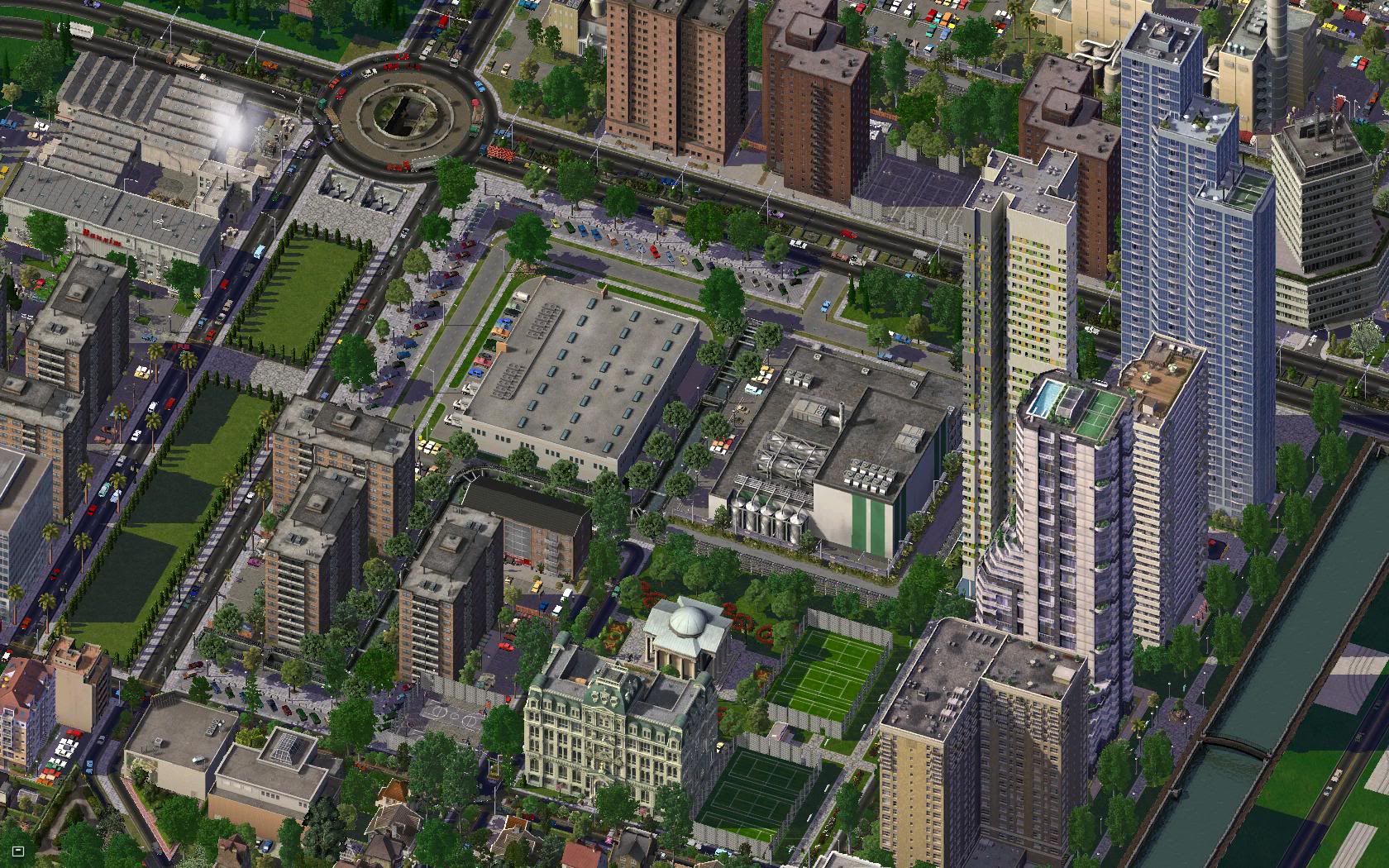 Mooreton Industrial Park, provides most of the jobs for the area.
Spire Waste Disposal Inc.
Some more recent industrial developments, as part of the development rights they had to incorporate and improve the small waterway.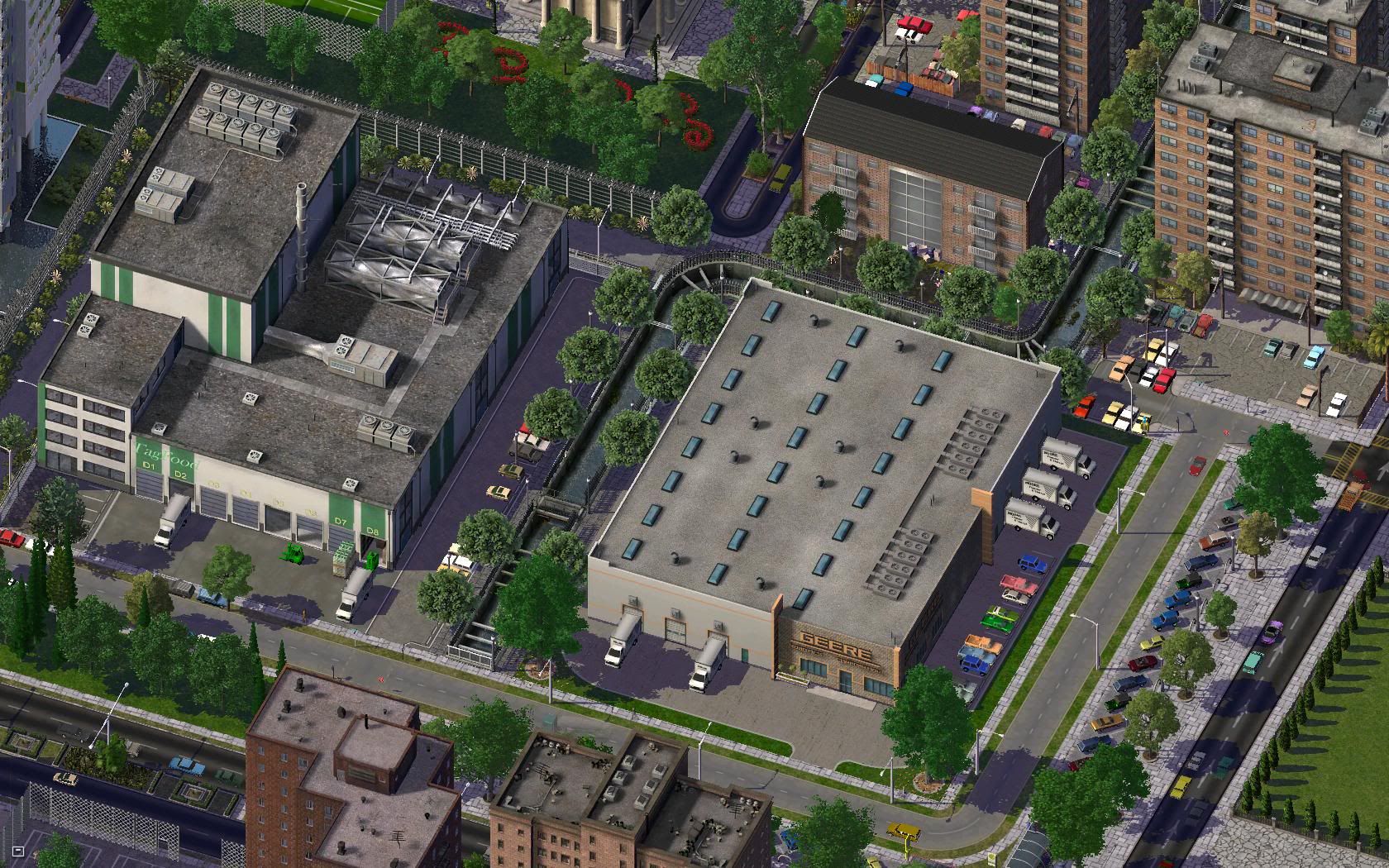 Bishops Wake Hospital.
Brubaker Park & Socialite Club.
The new council housing for the displaced residents.
We'll be seeing what Mooreton used to look like, soon...
I hope you've enjoyed this update, comments and criticism are appreciated.