01: Erat - Update 2
Entry posted by Alafel ·
123 Views
Welcome back to Erastide! And notice, the pictures are (slightly) fancier now!
Erat is in need of a few more people, so let's attend to that! The area to the west of downtown looks like a suitable space: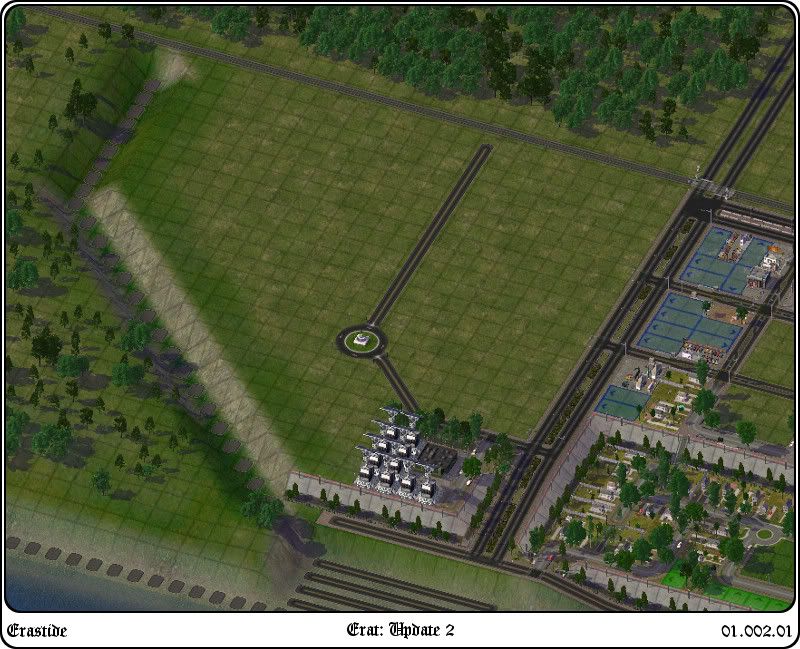 Above is the basic street layout. As you can see, we're extending the downtown across the avenue. Because I like walking, there's a walking trail throughout the neighborhood.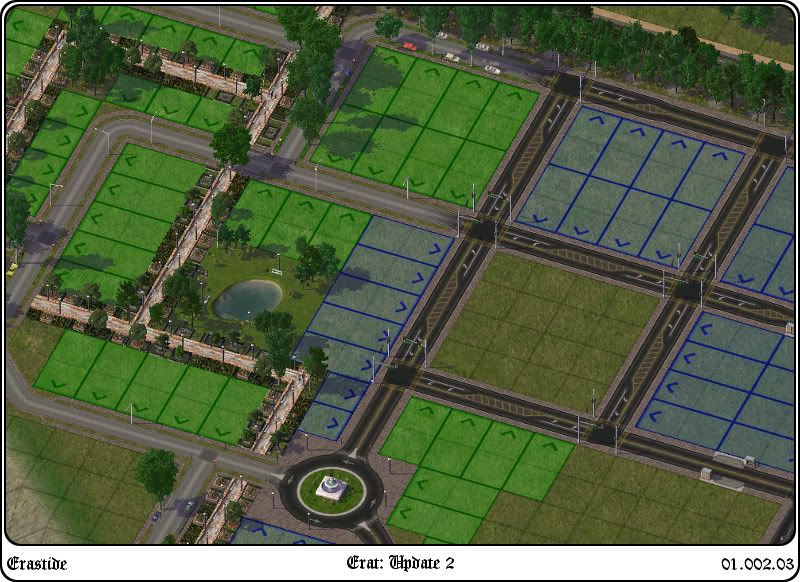 Zoning time! And a nice little pond right in the middle.
But that square needs a little attention, so...
Of course! What else would we put there but a plaza with fountains and Poseidon!
In retrospect (I'm running about a 20-update buffer here, so this was a while ago), I'm not too pleased with how this turned out. It bothers me that the texture under old Poseidon doesn't match the sandstone from the sidewalks and small plazas. What do you all think? I'm open to suggestions, as always.
However, we can't let a fountain get us down, and there are other areas that need our attention! Here we have...
...
...a charming little park, complete with playgrounds, a (small) bike loop, and gazebos!
Now let's see, what should we put here?
How about...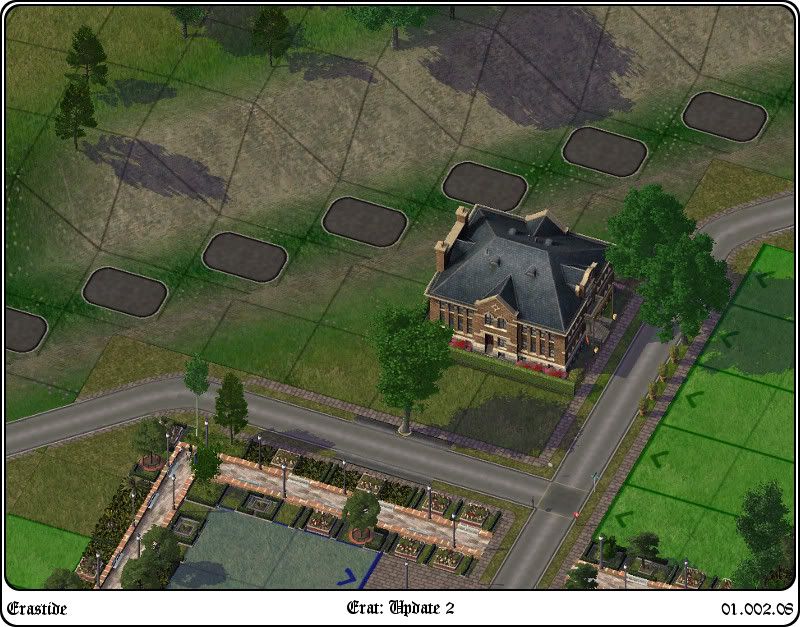 ...a nice little community library!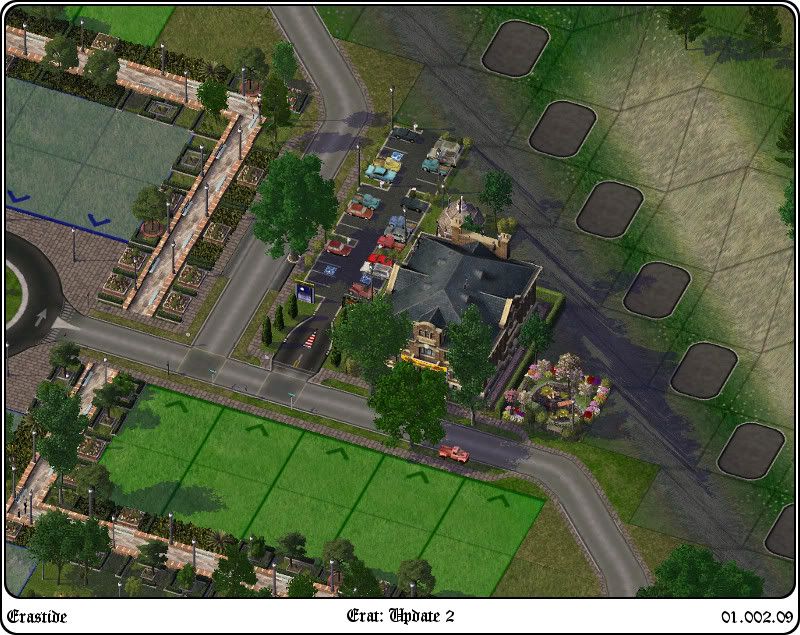 ...with parking and quiet reading areas, no less!
A final look at today's work before we let it "pop":
BOING!
Next time we'll have a look at that intriguing little plot off to the left...
Catch you later, folks!