01: Erat - Update 1
Entry posted by Alafel ·
121 Views
Welcome back, friends! We finally get to see some actual development! Won't be anything too spectacular, but you have to start somewhere, right? Let's hop right to it!
Here's the general layout for the avenues in northern Erat: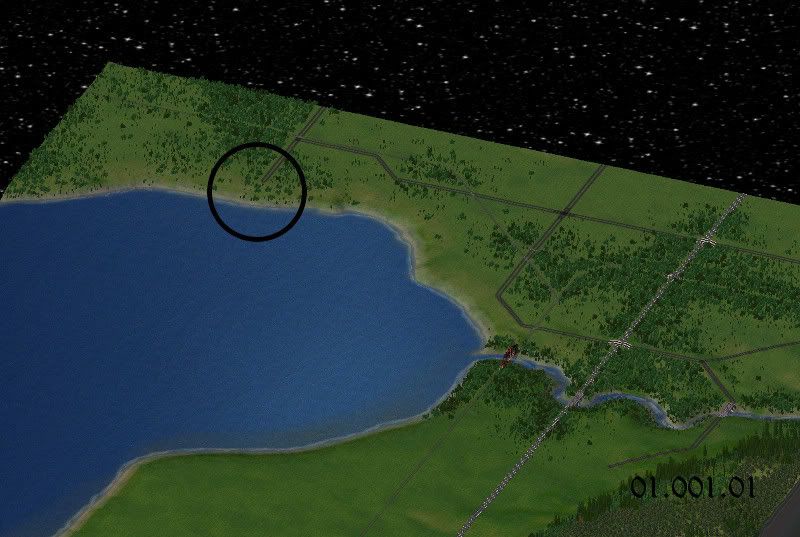 See the circle? That's where we'll be starting.
Leveling the coastline for development. This is mainly because I'm OCD and I want my cities to follow certain Rules. (I expect you'll see plenty of evidence of this throughout the CJ.) Anyway, these leveler lots by Peg are really handy; you can get 'em HERE if you don't have them.
Another ridiculously useful terraforming lot! This is the Ground Lifter from smoncrie's Hole Digging Lots. Plop...
...and POP!
Let's move along before this whole CJ turns into an advertisement, shall we?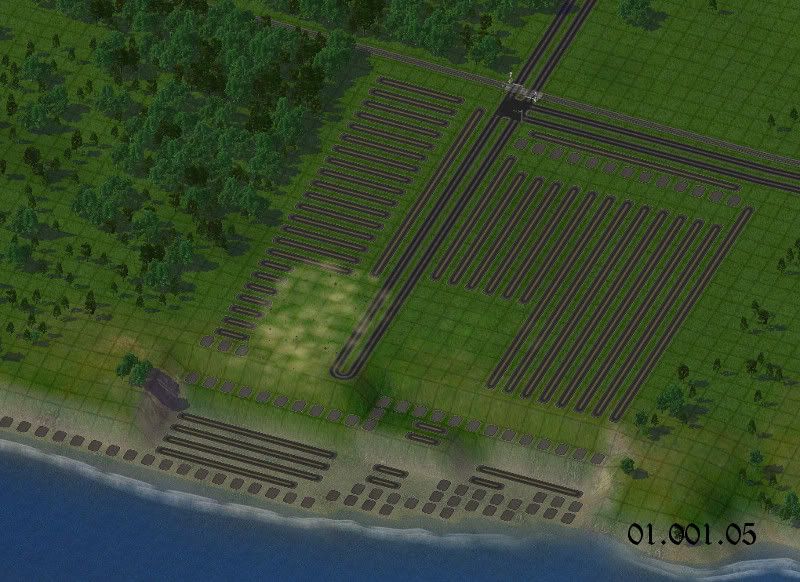 Well, that didn't take long, did it? Time flies when you're having fun!
...
Or when you're reading someone else's CJ and didn't have to plop all those accursed roads yourself.
Moving ON!
Well hey! Some actual zones! And here you were thinking we'd never get there at this rate! (Or was that just me?)
But houses alone don't make a city, do they? So...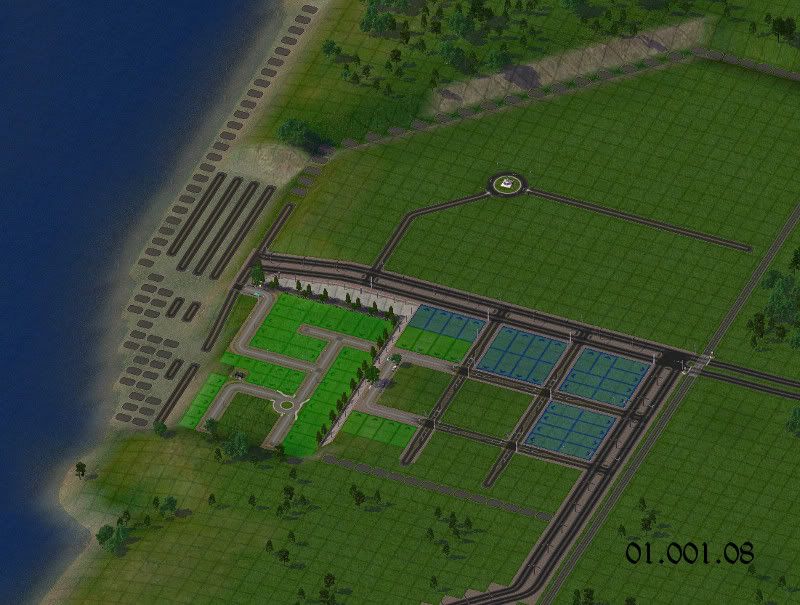 Laying out the Eastern Erat downtown area. I don't expect most of this to grow for a good while, but I'm laying it out now anyway.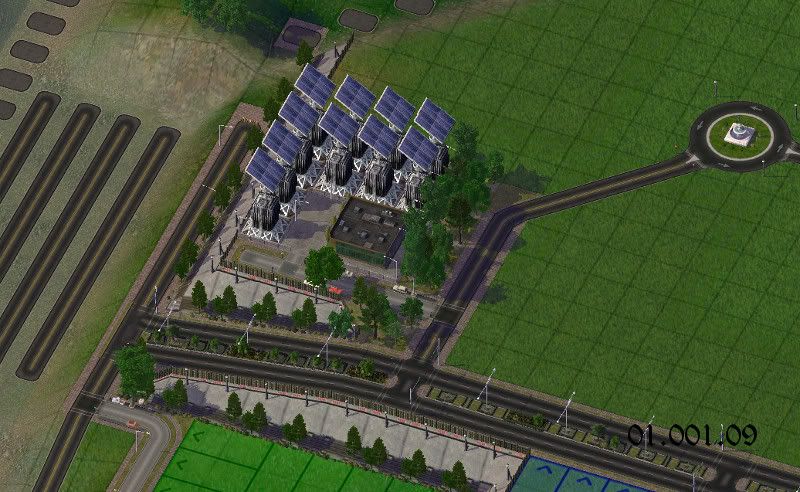 And of course, we need power!
Hum... there's something missing here...
AHA! Walking paths!
...except, these look hideous with my sidewalk mod. I love the walkways, but they just don't fit here!
Let's try...
Well, it's not perfect, but it'll do. I guess. There's nothing better in my plugins folder at the moment. Anyone have any bright ideas?
Side note: wondering why there's a street patch missing? That's the result of one of the Linux-related glitches. Basically I can't fight the auto-facing of lots - even if I rotate 'em, they turn back to the road when I click. I'm used to it by now, and it's still better than going back to Windoze. But let me tell you, it sure is a pain when I'm making some intricate transit interchange with dozens of NAM pieces and suddenly realize I have to bulldoze THE WHOLE THING in order to decorate it.
But wouldn't it be more sensible to just plop the decorations first?
Yes. Yes it would. And someday I'll learn to actually do it.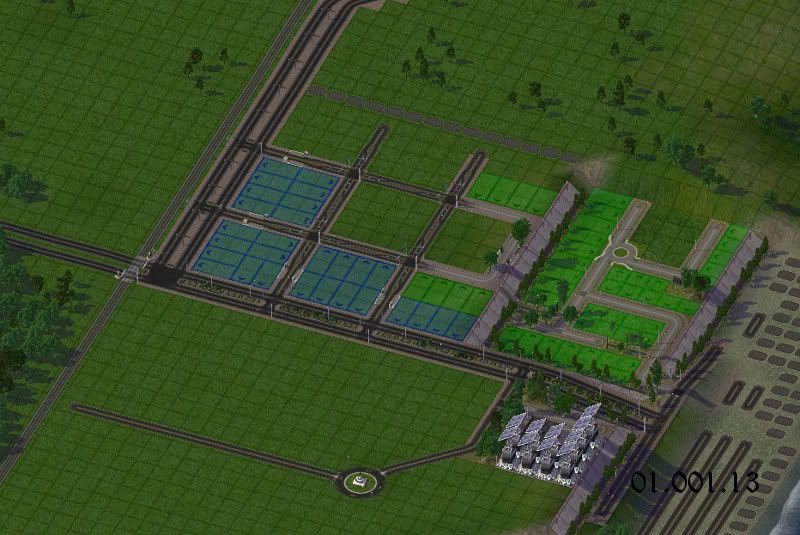 Here's the area, ready to grow! It's that tense moment just before we pop the popcorn...
...
...
Ladies and gentlemen...
I give you...
Voilà! The first development in Erastide!
(Okay, that lead-up was way more dramatic than it needed to be. Sorry about that. I'd promise not to do it again, but I don't like to make promises I won't keep.
)
Let's wrap up the day with a little overview of the development so far, shall we?
Not much, eh? But Rome wasn't built in a day, and Erastide won't be either.
Until next time, take care folks!