Monte Calida: A Change in Daernos
Welcome to Daernos, in Monte Calida province. To celebrate this milestone, we're looking at how one small Cattalian village has adapted to modern challenges.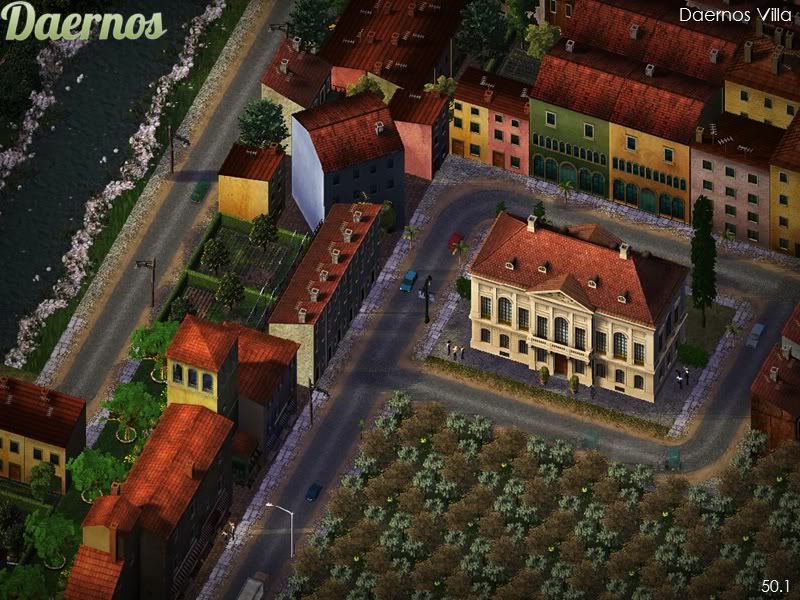 Daernos is a village that has flooded over 240 times in the past two centuries, with 40 major floods in past fifty years. Now the provincial Government has been granted a ₴425 million flood defence program, which will allow for the flood defences of dozens of small villages like Daernos to be upgraded.
Before the funding was agreed, the only defence the farms and village had from flooding was a few small trees that had been planted on an abandoned farm 20 years ago. All the farmhouses you can see here were flooded three times in 2009 alone.
Even in the village, the most important road in and out of Daernos was regularly flooded by the unguarded tributaries that feed the Romeggi.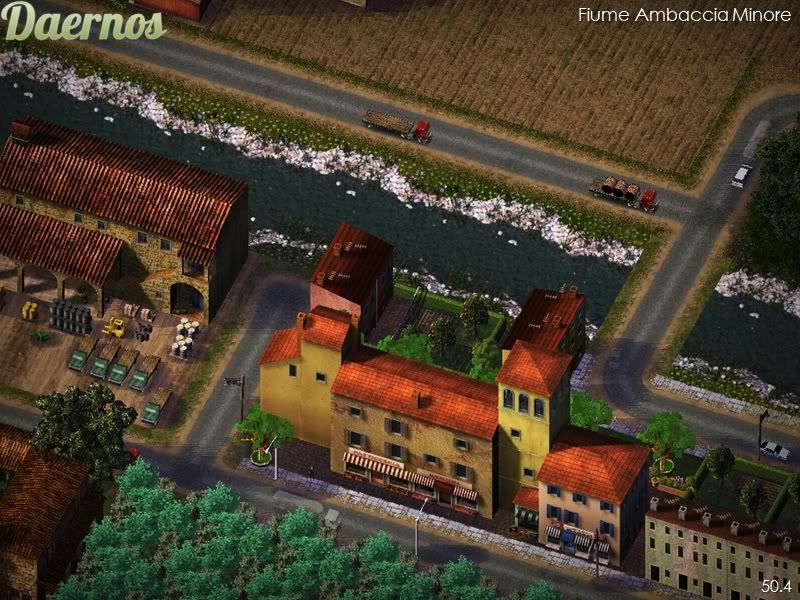 The Daernos Agricultural Association had petitioned the provincial Government for money for twelve years before it was approved. They argued that six villages have been abandoned in the past 25 years as a direct result of flooding.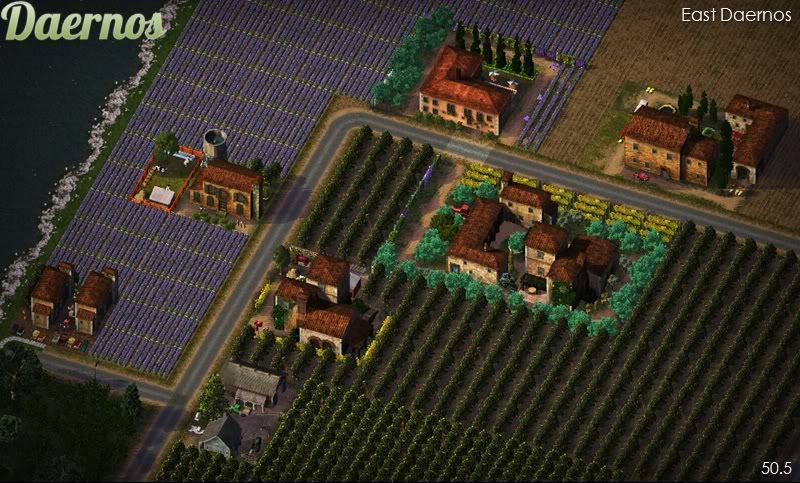 One of the first improvements made to the flood defences was the construction of a series of artificial dykes along the river. These will protect the farms from flooding until industrial-scale dredging and concrete embankments can be constructed.
Trees have also been planted along the banks of much of the river, to encourage afforestation and to secure the banks from erosion.
Bridges, sluice gates and road upgrades are also being planned for much of the river. An ambitious dual-lane bridge is also planned for the Romeggi, which will relieve congestion across the Ambaccia Bridge.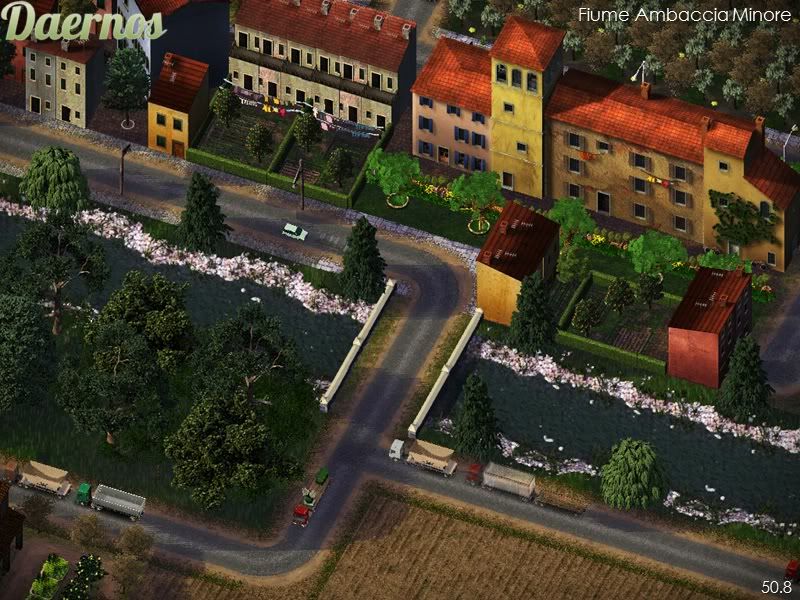 Thanks to the improved flood defences, Daernos now has it's own power station, which will provide electricity for the entire village when it comes online next year, after further dykes are constructed.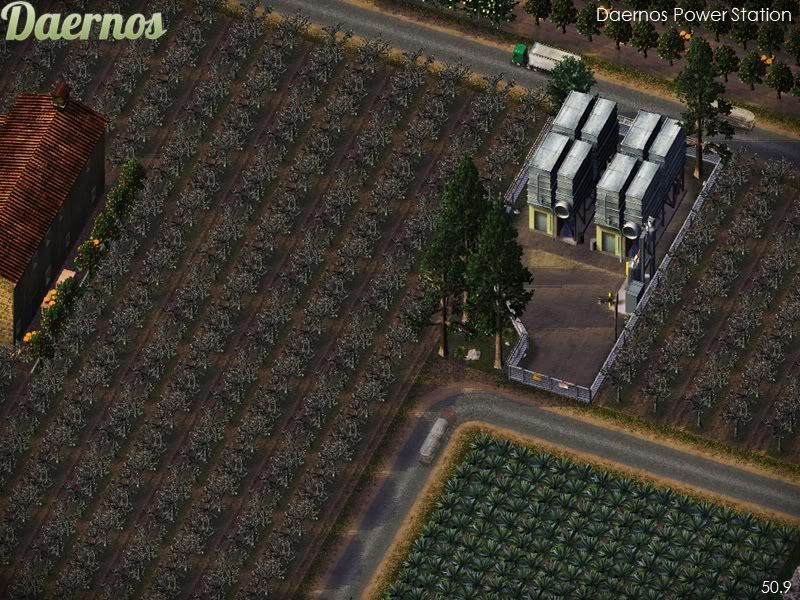 Thank you for viewing Cattala's 50th update!