Seina | The Church Doest Roar

Welcome back to Seina, in the Monte Calida province of Cattala. Today we're going to be looking at a recent development in the east of the town.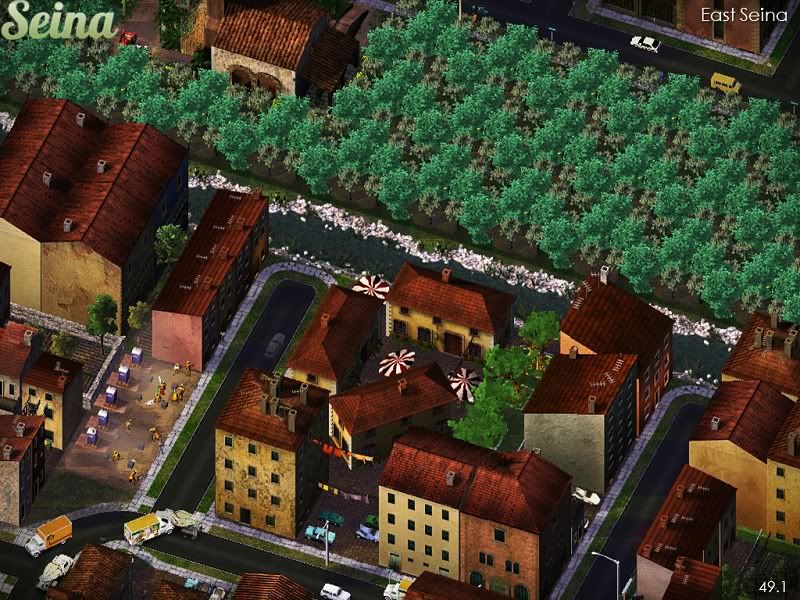 In this area of Seina, small streams and rivers navigate their way around, and in some cases under, homes. Here we can see the small pond that was featured last time we were in Seina.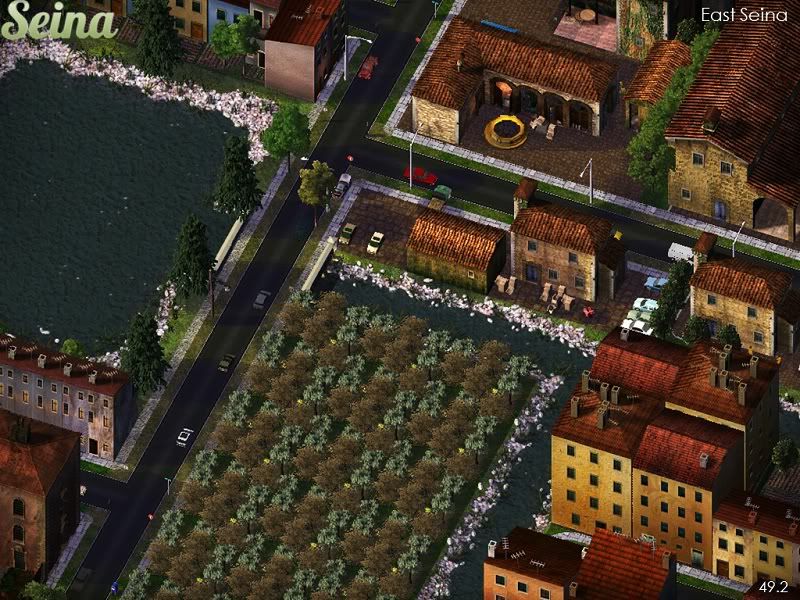 To the south of the development is a small farm, that benefits greatly from co-operation with the local industry. The olives that you see here will spend part of their lives stored in the local warehouses of Seina.
Moving north again, we see construction is ongoing on another development of homes and workplaces. But because of this work, the stream that flows eastwards has been blocked off. Needless to say, local environmentalists have been very angry.
After that brief trip north, we head to the west of the village. Do you remember that concrete structure that was under construction? This is it.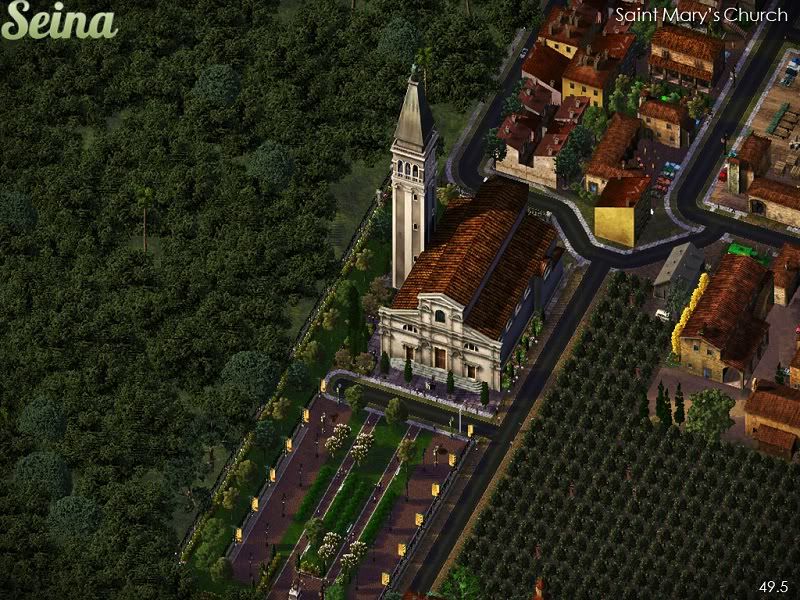 Seina Church now towers over the village, and the statue of the Virgin Mary above it looks towards the west coast of the country, past the newly-built gardens in front of the church.
Here we see my first piece of major editing in a while, I hope it's not over the top. This shows how the church is a new addition to the town and stands out.
To end with today, I'd like to know what you want to see built here, and whether the stream should be allowed to run it's course again, or remain blocked up.