Meadowlark
Entry posted by beebs ·
256 Views
Welcome back, folks! Apologies again for the lengthy delay... I moved to a new apartment late last month, and my ISP decided it would be okay if it took three weeks to reconnect my internet. Fear not though, as I used some of my time to bring you the following: Meadowlark! Hope you enjoy!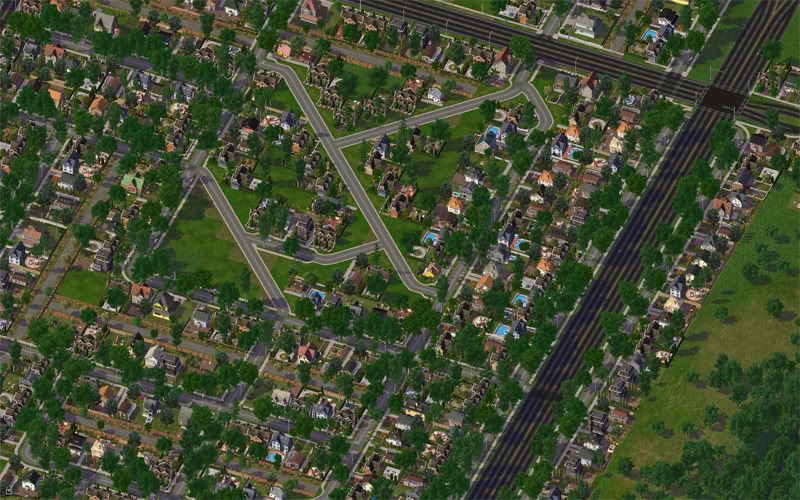 The neighborhood of Meadowlark sits directly west of Glenora, which we saw a snippet of two updates ago. An older neighborhood, it still largely conforms to the grid system, but you can see how city planning was beginning to venture away from the stringent system of the grid.
The ravine that can be seen is the Glenora Ravine. On the east side sits Glenora - to the west, Meadowlark.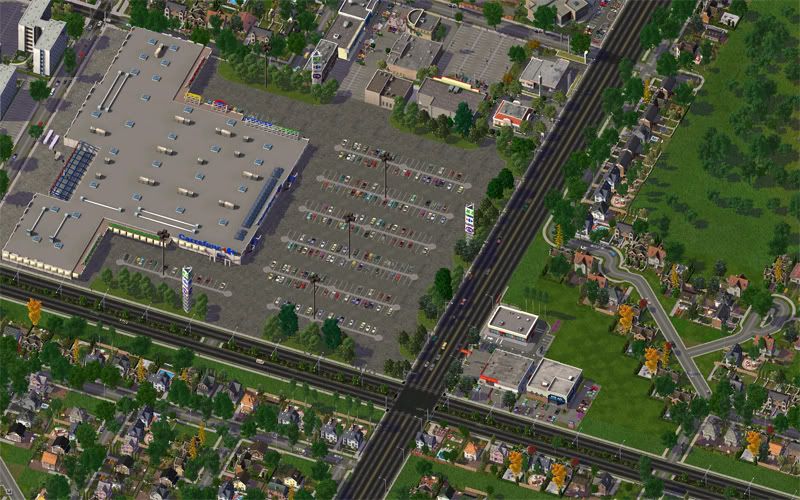 And here is the hub of Meadowlark: Meadowlark Mall. The mall itself is among the first built in Red River, and has been outclassed in recent years by numerous others, notably the construction of Westgate only 20 blocks west. Despite this, the mall has revived itself as essentially a senior services mall. Featuring an assortment doctors offices, pharmacies, as well as the usual grocery store, the mall is capitalizing on the aged population of Meadowlark, and everything points towards a vibrant future for Meadowlark Mall.
To the north and west of Meadowlark Mall sits Meadowlark Municipal Cemetary, which can be seen in the top corner.
An older area of Red River, Meadowlark still has a number of traffic circles. This one in particular, between 87th Ave. and 148th St. is slated to be converted to a normal intersection within twenty years.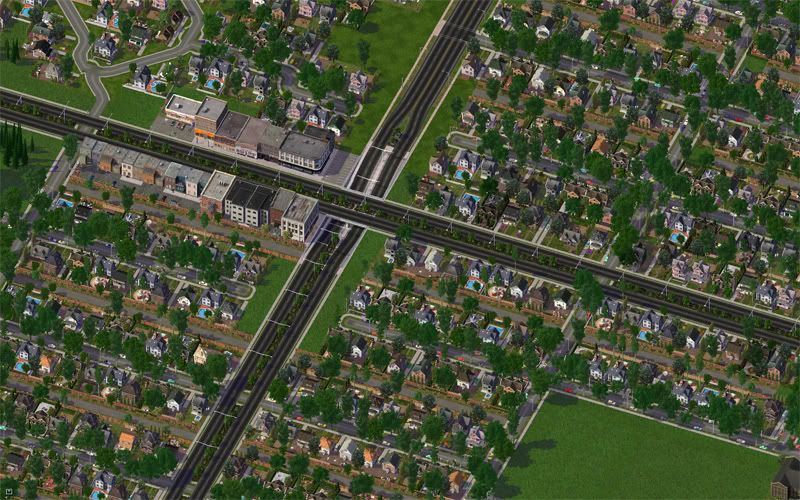 And, the main road through Red River doesn't avoid residential areas completely. Despite all attempts in the 1970's to turn the Trans-Canada into a freeway through the city, some areas just cannot work with this vision. While the city is still working to purchase the houses that back on to the road, all attempts to turn the road into a true freeway have been grounded.
And, despite the nature of the road, traffic through the residential sections isn't as bad as one may think. With the recent construction of the ringroad (The Red Coat Trail), truck traffic avoids traversing the interior of the city. Other east-west freeways to the north and south of the official highway also take pressure off the road.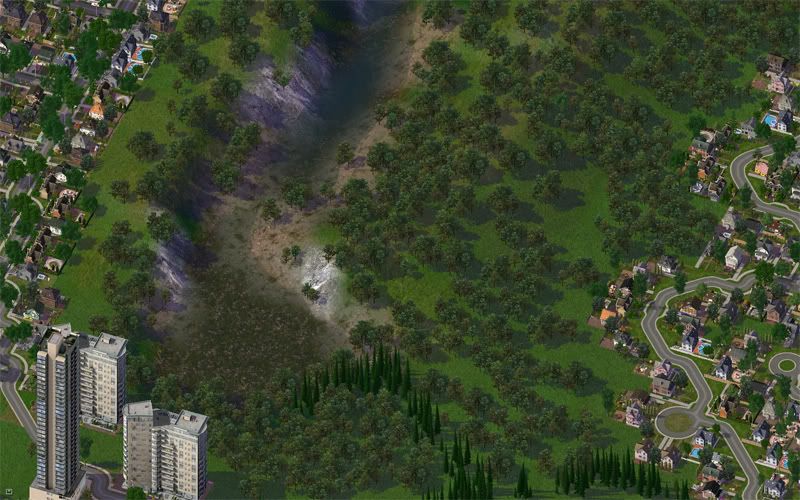 And finally, we'll have a look at some of the best views in Red River of the Glenora Ravine. These towers are some of the most sought after in the city, and it's not hard to see why.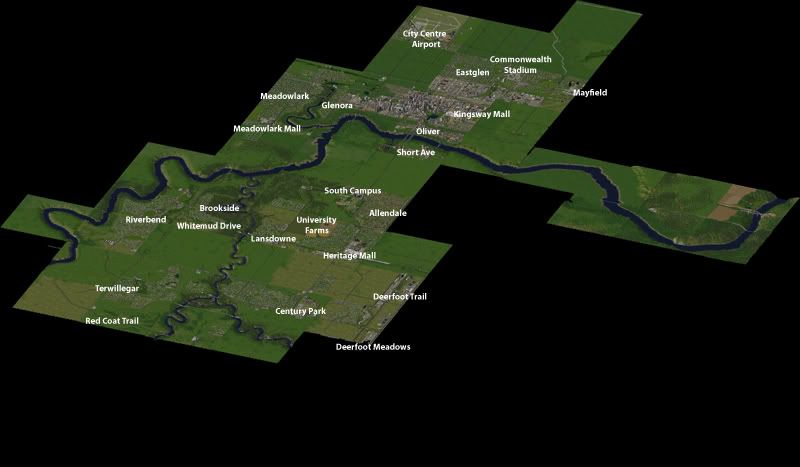 Oh! And I almost forgot. I promised a region view.
And that's all for today, folks! Check back next time, when we'll take a further look at West Red River!