Downtown West II
Entry posted by beebs ·
142 Views
Welcome back, folks! Its been a while since we checked out downtown, so I thought we'd take another look at downtown west! Off we go...!
Okay, well this is technically north-west. But same difference. This is the neighborhood of Queen Elizabeth Park, named after Her Majesty's mother - also named Elizabeth. The entire west side of downtown is bustling with new development opportunities. The green space at the top right is planned to be a new condo development.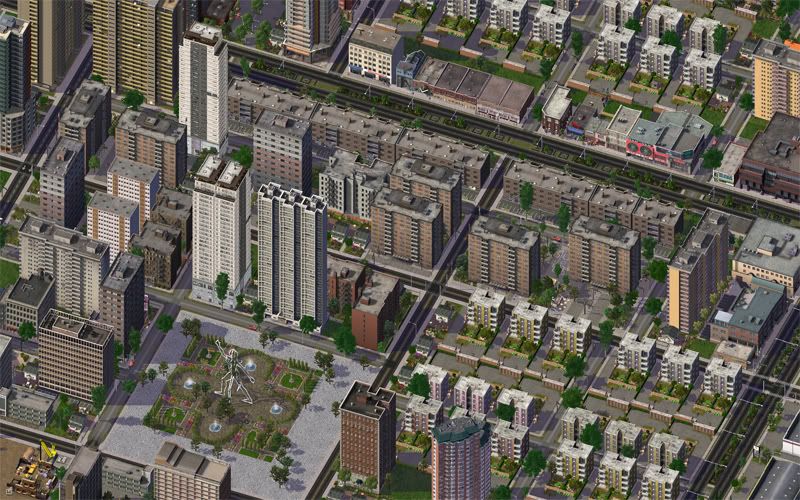 This statue was commissioned by a local artist in 1966, in celebration of Canada's 100th birthday. It does have some significant meaning, paving the way to Canada's future or some-such, but it escapes my mind at the moment.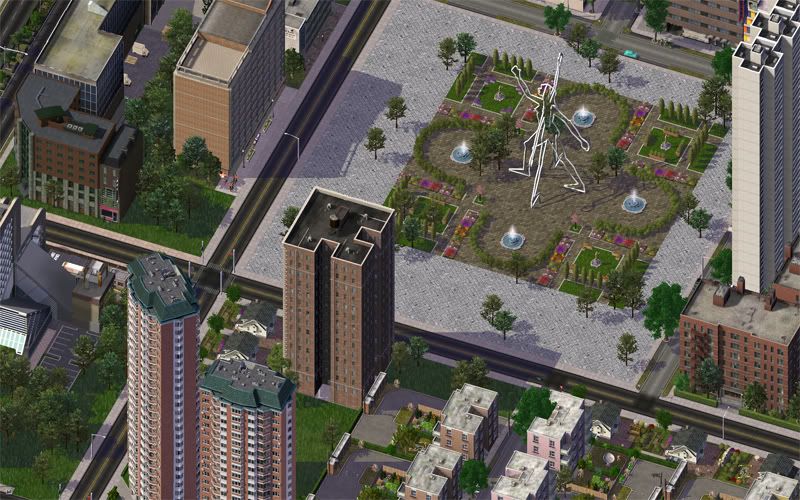 And, a closer shot of the statue.
And, as we head further west, density reduces into low-rises, walkups, Denny's, and Target's. Joy!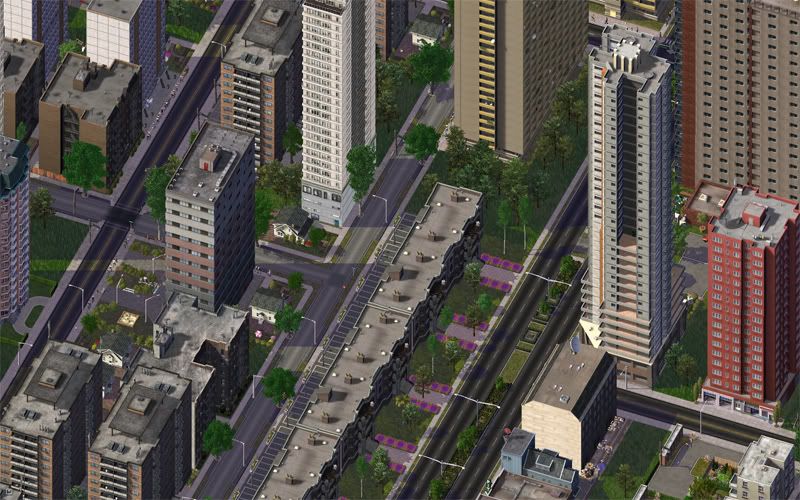 Moving back downtown because that stuff is boring, you can see a number of new, sizeable residential towers popping up. Nothing beats shiny glass and fresh stucco in Red River.
And finally, a shot of the great big development going up in Red River: Stationlands! A set of four towers, these will be among the highest towers in Red River - and it has been nearly twenty years since a substantial new office tower has gone up. Red River is just a-twitter over this, and anticipation is building!
And as anticipation builds, I'm afraid we must depart for today. Check back next time, when I should be able to update our region shot!