Introduction and the southern tip of the island
Welcome to my new city journal! This is my first desert-themed CJ, so much of this is new to me. Please don't hesitate to let me know what you think!
Okumara Island is a small island located on the east coast of Africa, right above Madagascar.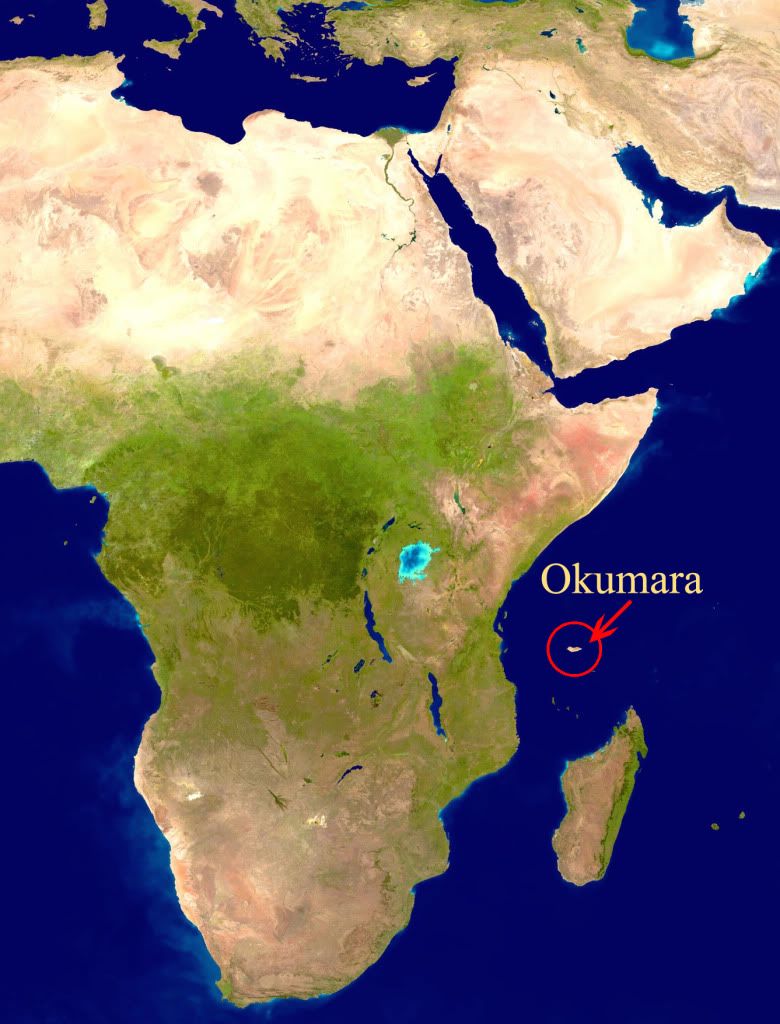 The southern island is composed mostly of desert, with a few small lakes and rivers, which provide much needed relief from the African heat and dryness. The northern half is dominated by mountains, and is for the most part uninhabitable. Once a year, snow from the upper peaks of the mountains melts and runs down into the rest of the island, flooding the river and providing a fertile agricultural valley for the island, which is the main source of sustenance for many of it's inhabitants.
The island was discovered in 1941 by Shushito Okumara of the Imperial Japanese Navy during their expansion before WW2. The island was seen as uninhabitable by the Japanese, but remained an Imperial possession until the end of the war due to the vast amounts of oil reserves buried beneath the desert sands. The island was captured by the Americans in 1943, used as a refueling port during the Vietnam war, and granted independence in 1973 when the US pulled out of Vietnam. For many years afterwards, indigenous peoples survived on fishing and farming. It was only recently that the small nation began to expand further into the island.
The southern coast of the island is largely uninhabited. Most of the southern tip consists of small spits of land, covered in lush vegetation. A few fishing docks and trails exist, but these are mainly used by the indigenous fishers of the island.
A little north of the small southern islands lies large expanses of desert, dotted with a small oasis here or there. While still greatly underpopulated, a few fishing huts dot the shores of ponds and rivers. There is no escape for these peoples, as no paved roads yet exist in the area. The desert is their life.......