Celeste | Amadeus without Mozart

Starting off today's proceedings we have a short mosaic of Franogei, and Victoria Palace. Now we get a sense of how close the Palace is to Cattala's wealthiest district.
However Victoria Palace is not a part of Franogei. Welcome to Amadeus, the pinnacle of Celeste. Cattala's three most powerful families currently live here.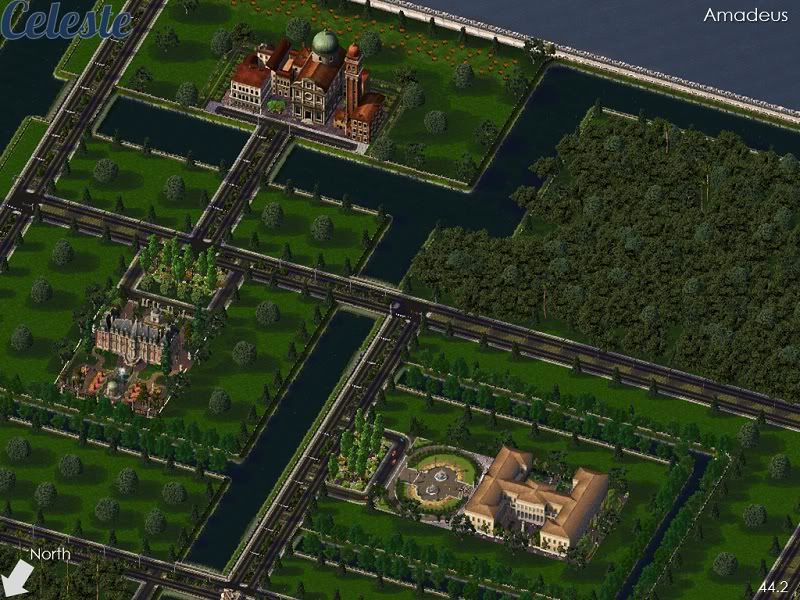 Victoria Palace was constructed by Prince Amadeus of Celestine in 1865, and was dedicated to Queen Victoria. Amadeus reigned and died here, and ever since then, this Palace has been the home of Cattala's head of state. It was reclaimed by the monarchy in 1919 following the revolution, and again in 1951 when the monarchy was re-instated.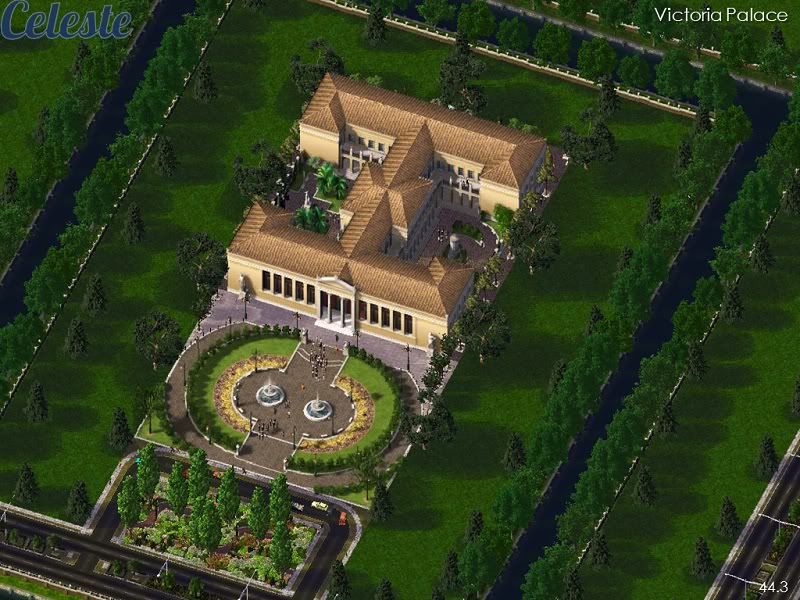 To the south-east of Victoria Palace is the home of the Divine Soul of the Church, the head of the Cattalian Catholic Church. He is the third most powerful person in Cattala, behind the Queen and the political leader, Lord Celestine.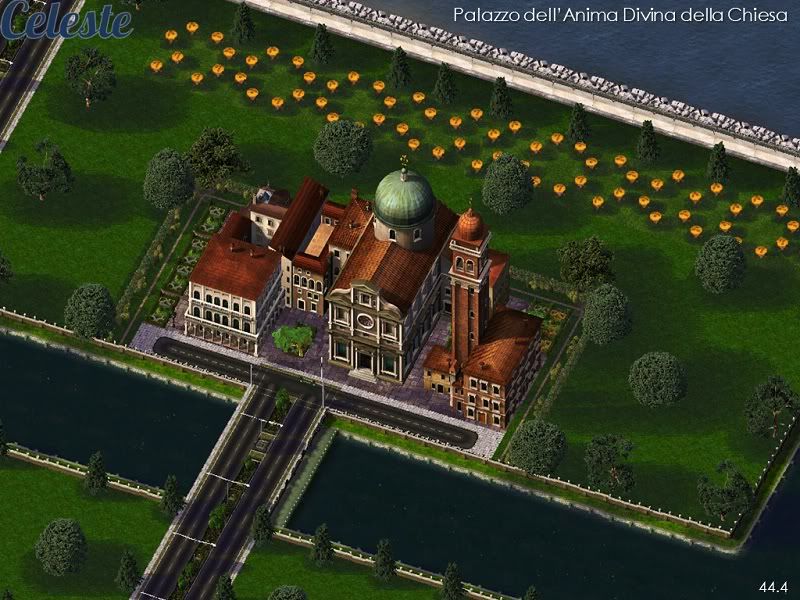 Prince Amadeus also constructed a vast manor house for his wife, Marie, to live in once he had died. The Solium is now the home of Lord Celestine, the head of the Cattalian Government.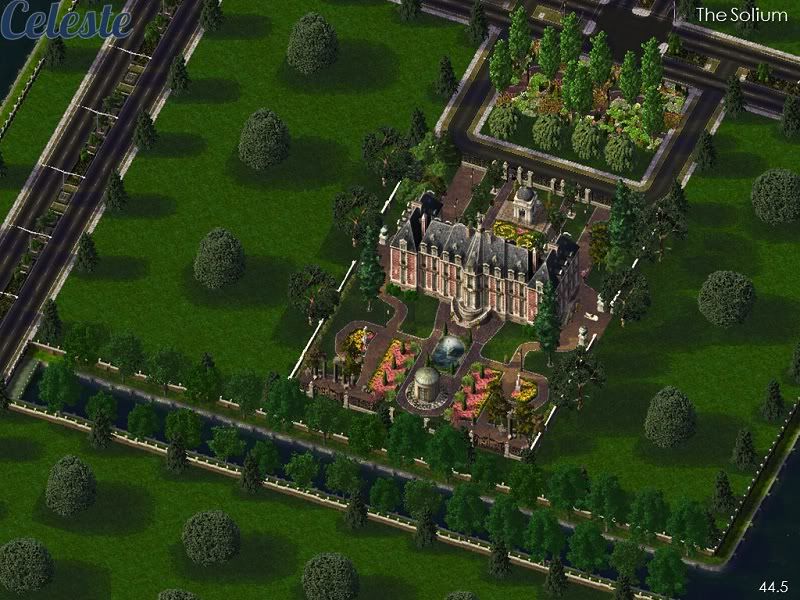 Here we see the vast estate that is the Solium, and the view from the grand windows of the manor house. The wealthiest homes of Franogei also border this land. In the 19th century, the Lords and Ladies of Cattala lived in these homes.
To end today's update, we see the view from the northern sides of both Victoria Palace and the Solium. I hope you enjoyed seeing the fourth district of Celeste.