SPAM on a Hill
SPAM on a Hill
Well it is quite some time since we have been in Orere Hills... (even for me)... so what better place to test out my freshly downloaded copy of the SPAM!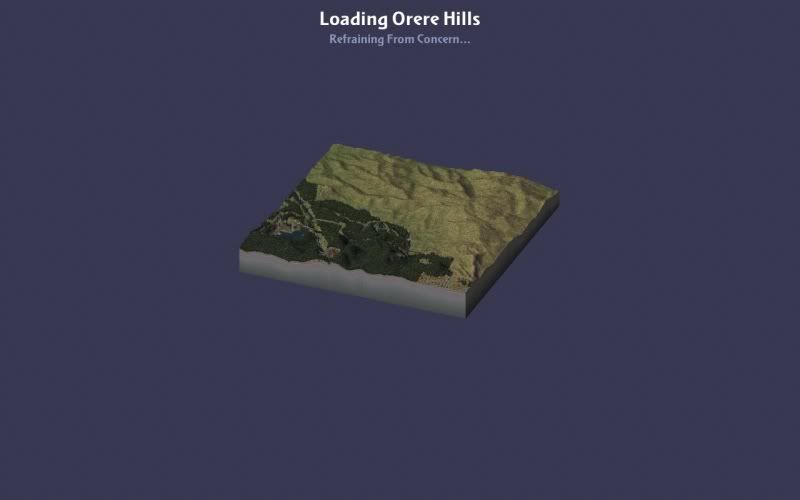 There is a steady climb up to the small rail town at the top of the hill, for both road and rail.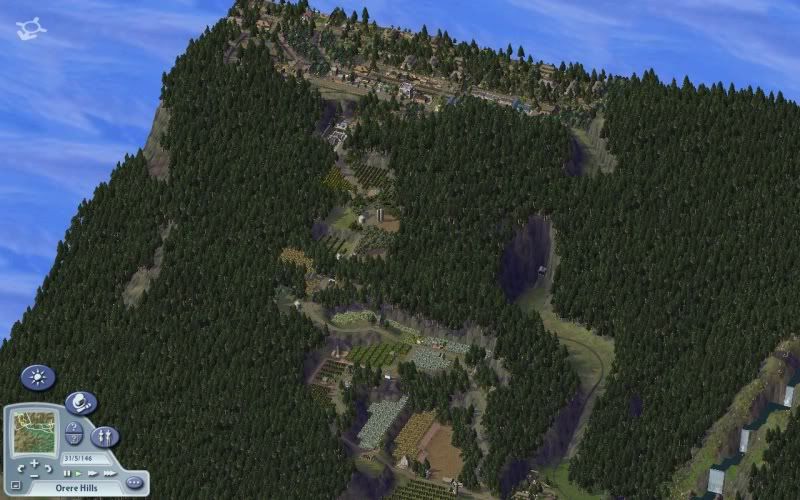 As we wind our way up the hill, we pass several small-holder SPAM farms.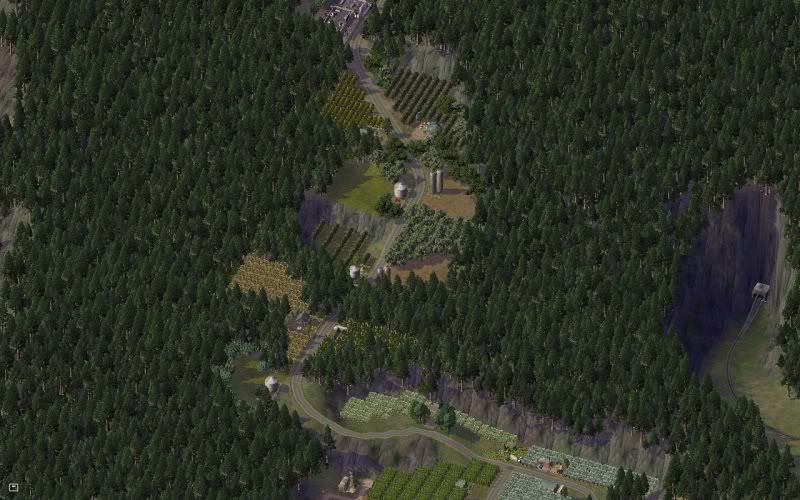 Most of these farms are part of the SPAM abcvs Growable AddOn set... (coming to a PLEX or STEX near you soon)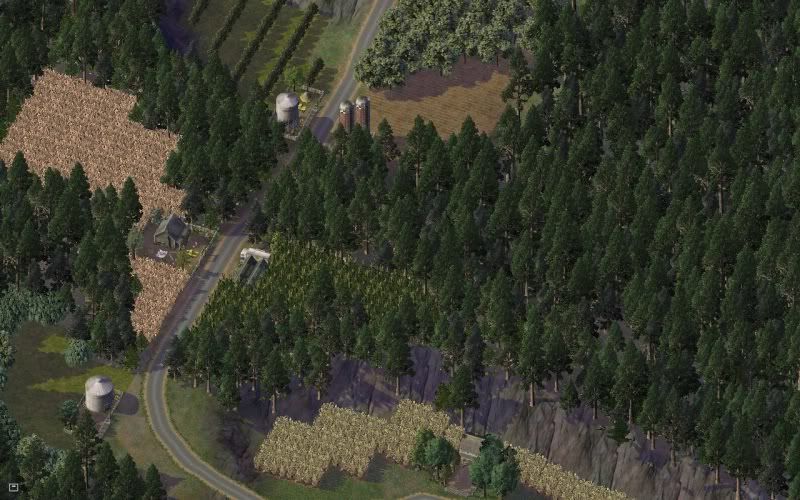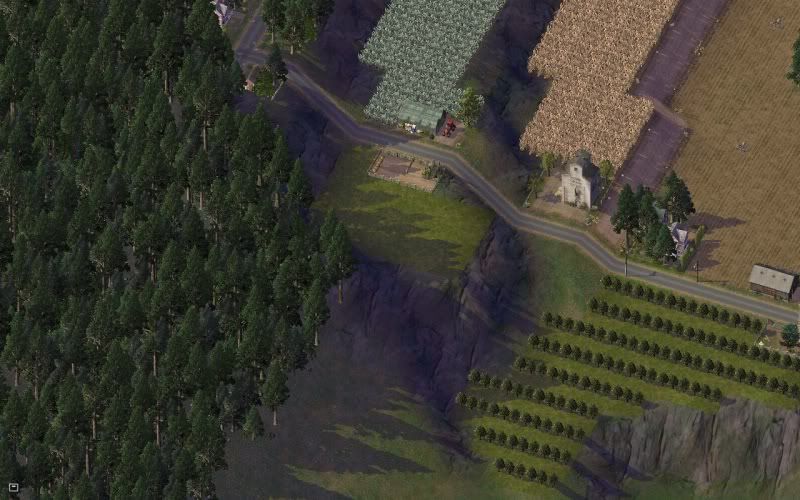 Let's zoom in and take a closer look shall we?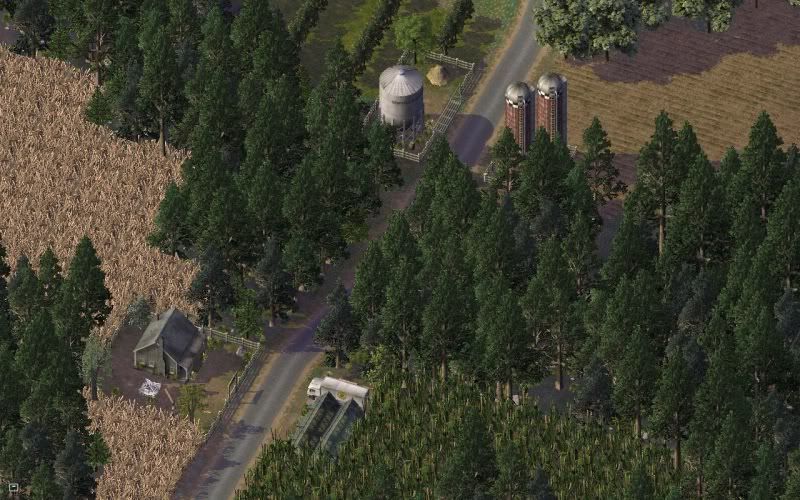 The Home Grain is part of the core SPAM set.
The town at the top, has a busy rail yard, and of course a return loop for UDI!