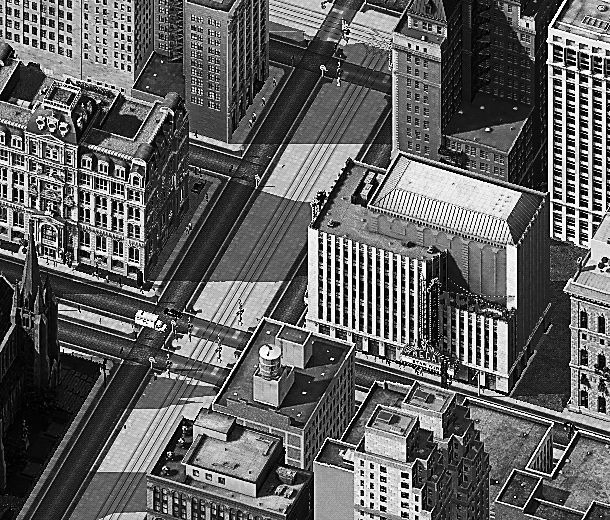 Remembering the Regal Theater
by Jay Pharoah
In Klatskanee, last week, I looked across the intersection of Fifth Avenue and Adams Street, kitty-corner to the Our Lady of Immaculate Conception Cathedral in the Second Ward neighborhood downtown and noticed a Klatskanee urban trifecta - the KTA bus, the Dos Amigos food truck and window shoppers peering in at the goods on display in the window at Goldstein's Jewelers. What wasn't to love about that view?
Well, one thing for sure, I saw a ghost. I saw the ghost of a missing building from a childhood memory.
Gone from the layered, contemporary scene was something significant in the history of Klatskanee, the Regal Theater. Demolished in 1981, the Regal Theater was once the largest theater in the state of Wisconsin, and second largest in the Midwest. It was the temporary home of the Klatskanee Symphony, and had begun its life as a vaudeville house. Designed and built in 1924 by architect Marco Delfano, the Regal Theater boasted eight stories of suede upholstered chairs and many, many more memories. Inside, there was a five star restaurant with optional outdoor seating, a Garrett Popcorn shop, and of course, the old Klatskanee Indians official team store.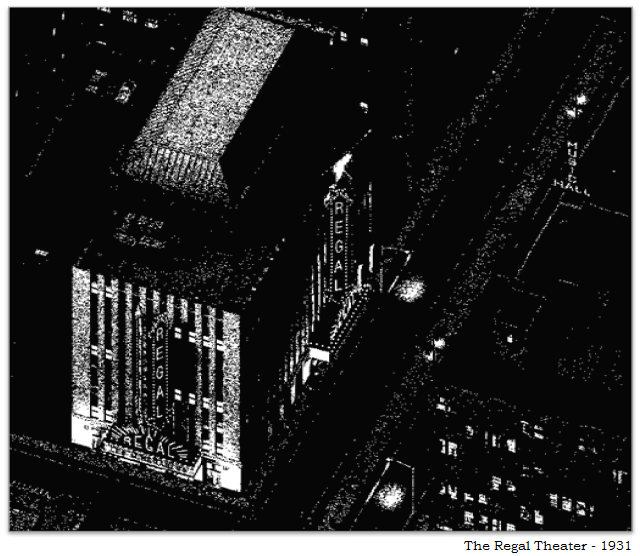 I specifically remember my favorite memory of the Regal, the time I took a pretty girl with me to see Star Wars when it first came out in the summer of 1977. That pretty girl would later become my wife, and that's where we went on our first date. Back then, a movie ticket sold at the Regal for $2.50 each. The Regal Theater had over 4,000 seats, but over time, they just didn't make enough money to keep it open.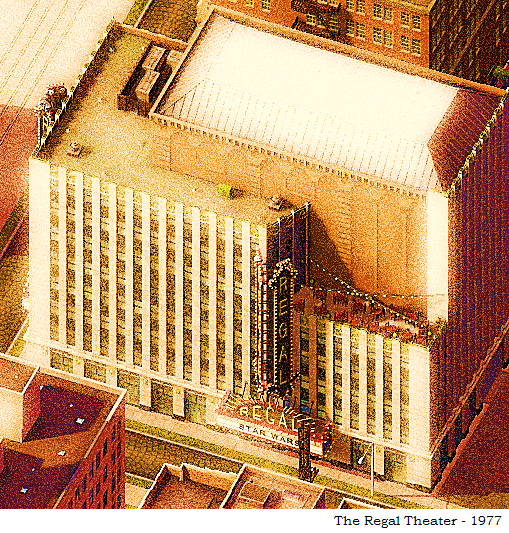 The Regal Theater was never on the list of historical places, because it closed before those things really had existed. Today, the Eicosakis Biology Research Center is located on its site, where scientists and researchers research the environment, diseases, and other complex things.
Of course, like everything else, time has changed, and I've moved on to other theaters, including the really convenient one I built in my basement. There are no ghosts down there.