Introduction
WELCOME TO KLATSKANEE
The City of Klatskanee is the largest city in the state of Wisconsin, and the ninth most populous city in the United States. It sits on the western shore of Lake Michigan, and is home to over 1,000,000 people. The area was first settled by missionaries and European fur trappers, before being incorporated in 1849. Large numbers of eastern European immigrants arrived in the 1840's and decades to follow, helping to increase the city's population. Known for its steel manufacturing and breweries, Klatskanee is home to several museums, theaters, sports stadiums, and universities.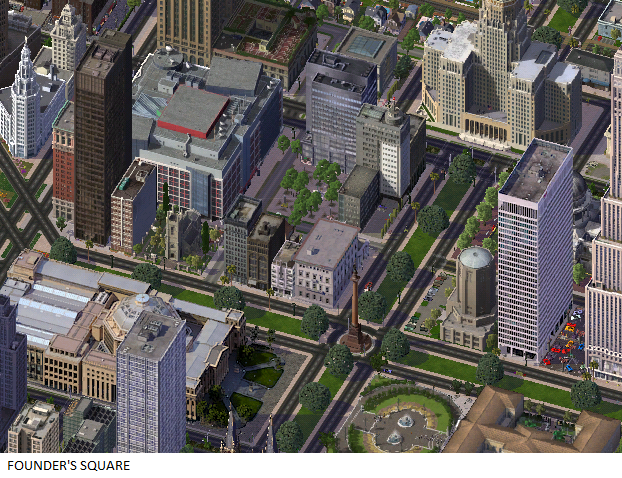 Several different tribes of Native Americans first inhabited the area before a trading post was established by European settlers. The name Klatskanee was derived from an old Algonquin word meaning "meeting place where the river starts." Daniel Heidenbauer, a wealthy New Yorker, came to the area in the late 1830's and through his banking expertise, land development experience, and personal contributions, helped established the original town. In its early days, Klatskanee competed heavily with the City of Milwaukee to the south for residential and business growth. Low taxes and several government kickbacks including aggressive immigration programs helped Klatskanee earn the rights as Wisconsin's top dog. Many German, Polish, Ukrainian, Russian, and Norwegian peoples migrated to the city in the late 1800's. These groups did not get along early, and the city was heavily divided in its early years. The strongest competition among these ethnic groups was the building of churches. First, the Germans built a large and magnificent church, then the Polish built a bigger one. The Russians built their own church that was even more colossal, which caused the Germans to tear down their old church and build an even bigger one. This is why there are so many large cathedrals in downtown Klatskanee today.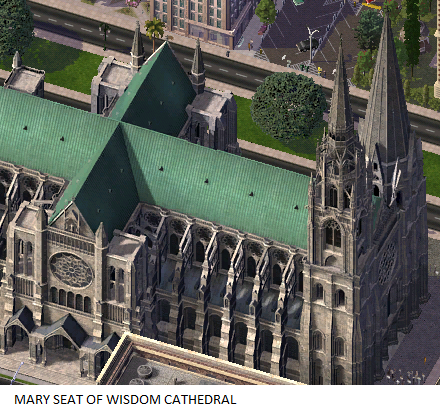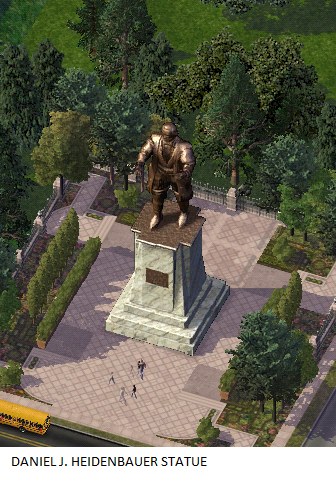 At the end of the nineteenth century, several towns had established and incorporated themselves outside of the city, including Murillo, Groveland, and Warburg. Prohibition in the 1920's caused gangster activity in cities to the south of Klatskanee, including Milwaukee and Chicago. This, along with technological breakthroughs in manufacturing leading to job growth, brought in a surge of new residents and the city grew quite well. Intense division amongst the cultures and neighborhoods of Klatskanee played the biggest role in preventing organized crime from developing in Klatskanee. Klatskanee's population was deeply burdened in the late 1960's by "white-flight" and impacted, many say, the worst of the cities of the rust belt. Today, Klatskanee neighborhoods are rich in history and flavored with European architecture, which attracts new residents and tourists to the area every year.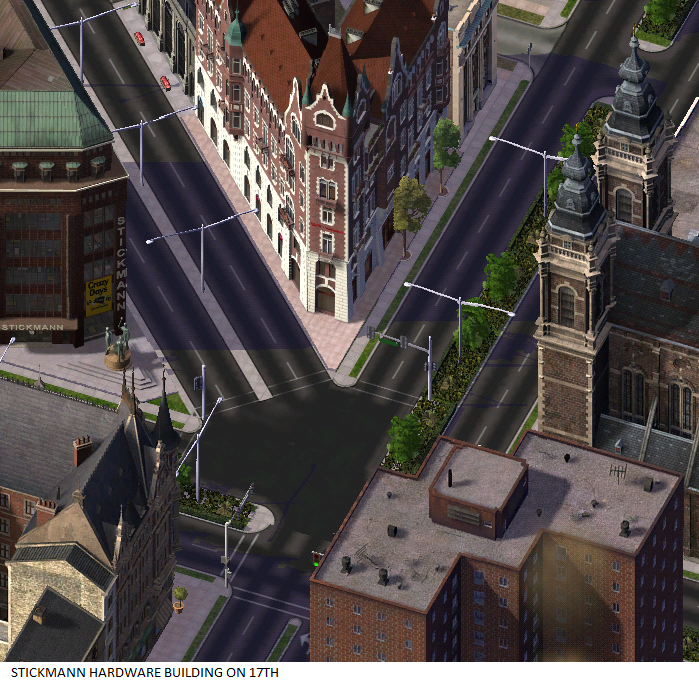 Klatskanee lies along the shore of Lake Michigan, at the confluence of three rivers, the Klatskanee, the Sagaponack, and the Wamahache. The city's landscape is very flat and is surrounded by many inland lakes. North-South streets are numbered, and East-West streets are named, except North-South streets east of 1st Avenue. Two freeways run through the city, Wisconsin 43 and 743, and intersect on Sagaponack Island. The "Iron Bank Bridge" and the cathedrals, along with many new skyscrapers, make up Klatskanee's skyline. There are 75 neighborhoods in Klatskanee, mostly comprised of two-story craftsman homes and brick apartment buildings.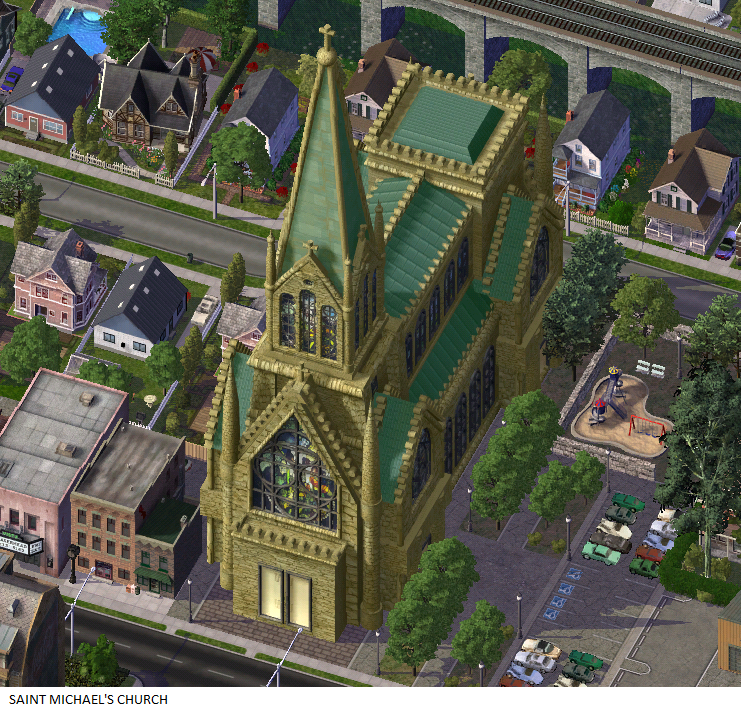 Klatskanee's location in the great lakes region makes the weather change rapidly. Klatskanee has very harsh winters and humid summers, with January being the coldest and July being the hottest. The downtown area is often much cooler than the middle of the city because of its proximity to the lake. Often in winter, "lake effect" snowfalls will carry over from Green Bay, causing extreme snowfalls and nasty weather conditions in the northern part of the city in wintertime. "Black Sky" thurnderstorms and breezy conditions are staples of Klatskanee springtimes.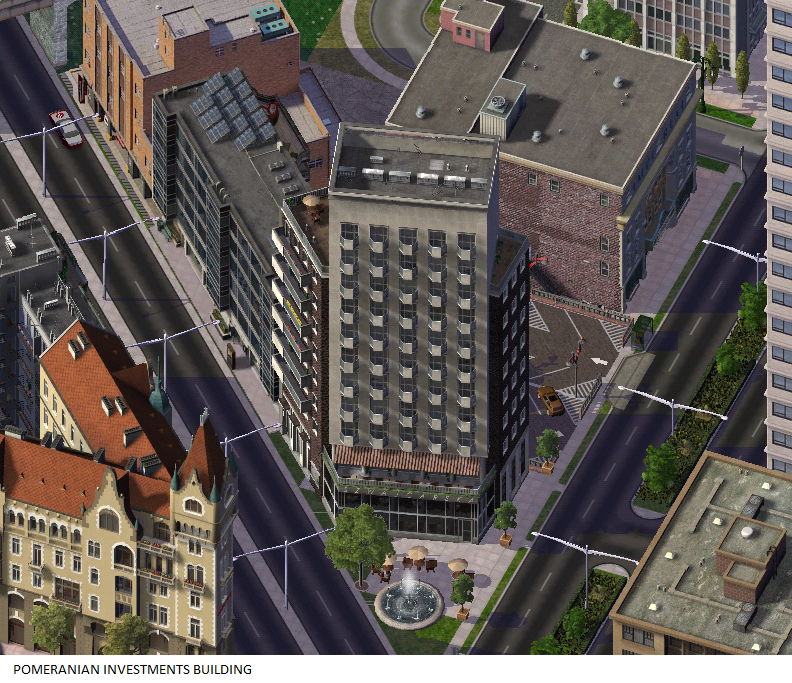 Klatskanee is made up mostly of White people, however many Black people, Asian people, Hispanic people, and Indian people live there too. They mostly make below average income. Many different religions are practiced in Klatskanee, however, the majority of them are some type of christian, with the majority of those people being catholic. Mary Seat of Wisdom Cathedral is home to the Klatskanee Archdiocese.  Klatskanee has been found to be one of the most segregated cities in the US, however the University of Klatskanee and the city itself did a study and begged to differ.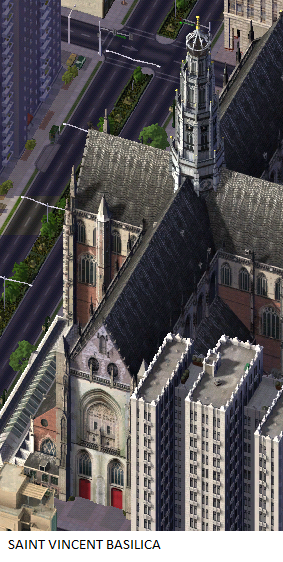 Hardun Coal, Skaneer Brewing Company, Klatskanee Steel, and KLAMU are all headquartered there. Many other companies have major offices in Klatskanee. Various manufacturing plants have been the core of Klatskanee's economy, however a trend in service and healthcare related jobs has increased over the last quarter century. A long time ago, Klatskanee was a town filled with retired farmers from the area and steel mill workers, beer brewers, fishermen, and bankers. Today, Klatskanee has brickyards, stockyards, shipyards, rendering plants, shipping hubs, mills, packing plants, tanneries, manufacturing plants and other heavy industry which use the rivers as canals along with railways to move goods throughout the city and beyond. Machine shops, processing and packing plants, bulk commodity storage centers, and various other products and services make Klatskanee a very strong and diverse working economy in a highly competitive Midwestern region, and have made Klatskanee a global competitor for trade.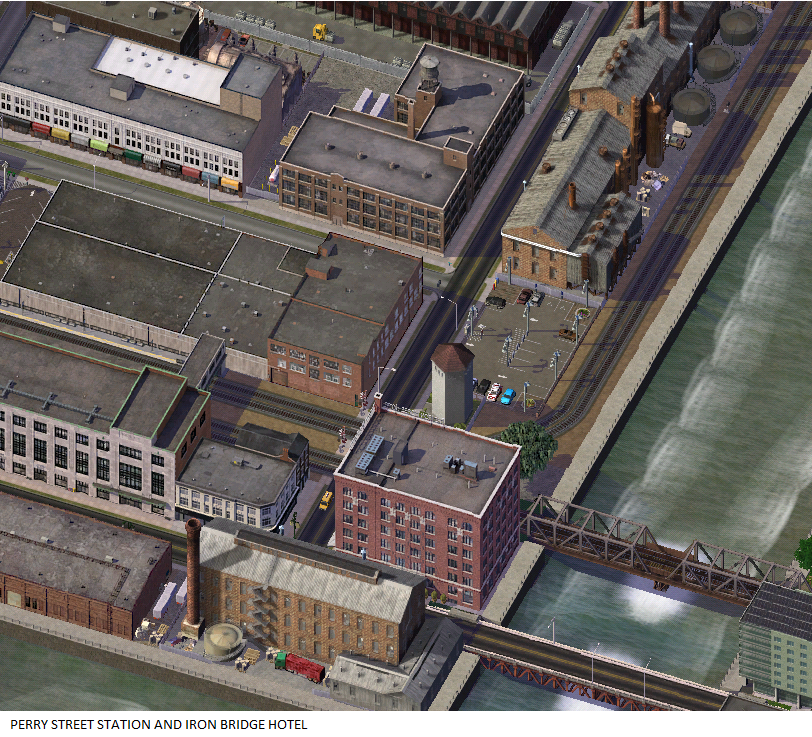 Residents of Klatskanee enjoy many water activities such as boating and waterskiing. There are many ethnic restaurants, and festivals that occur there each year. The largest festival in Klatskanee is Oktoberfest. There are many museums, theaters, statues, music venues and art exhibits in downtown Klatskanee. During the summer months, jazz and rock music is played in City Park on Wednesday nights downtown.  Klatskanee doesn't have any major professional sports teams but has many minor league teams and college and high school sports teams to root for.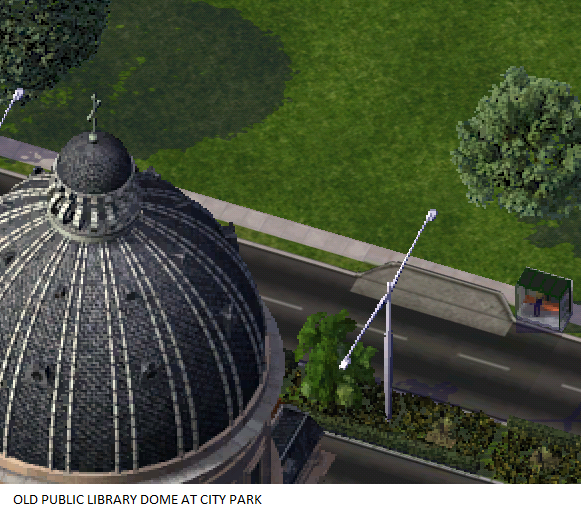 Klatskanee has two major parks that it is famous for. Centennial Park, which separates the city from Lake Michigan, and Riverside Park, which runs along the Klatskanee River. A lot of forest preserves ring the city and separate Klatskanee from its neighboring suburbs. Klatskanee Public Market is a place where local fish, produce, flowers, art, crafts, and other assorted goods are sold by local merchants, farmers, and fishermen.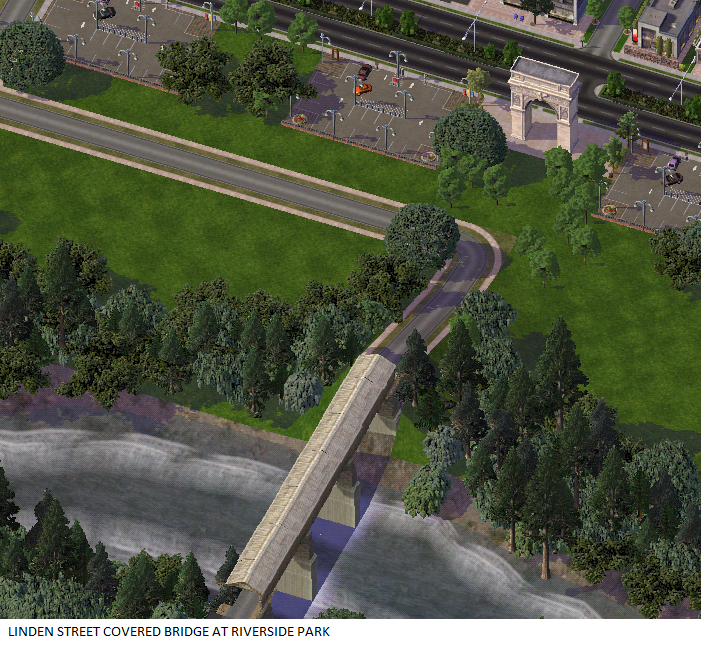 The City of Klatskanee has a Council-Manager style of government. There is a mayor and 75 Aldermen who represent 75 neighborhoods. They meet on Wednesday nights and discuss and develop policy and ordinances in Klatskanee. They rule by a simple majority vote on things. The Aldermen are voted in and serve two year terms. All of the Alderman are democrats. Interestingly enough, the mayor is Republican, and it has always been that way. Mayors serve four year terms and are voted in by the general public. Policy changes are often slow in Klatskanee, as the mayor has the power to veto anything the Aldermen come up with. Drug related crimes and property crimes and assault make Klatskanee one of the most crime riddled cities in America, however, homicide, rape, and domestic violence rates are lower than in most major US cities.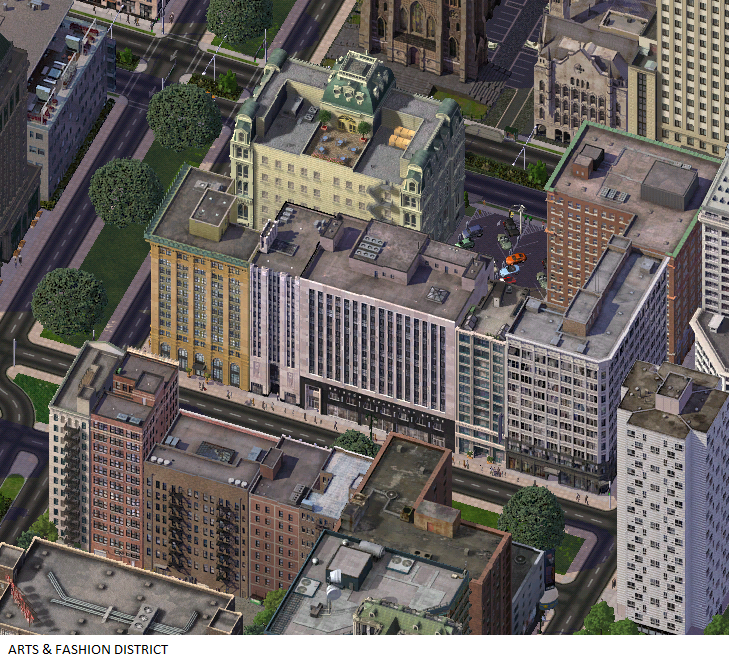 Klatskanee Public Schools is one of the largest school districts in the US. There are lots of elementary schools, middle schools, and high schools throughout Klatskanee. There are lots of colleges and universities there as well. The University of Klatskanee is the most famous of all of the schools there and is well known for its athletic teams nationally, especially its football team.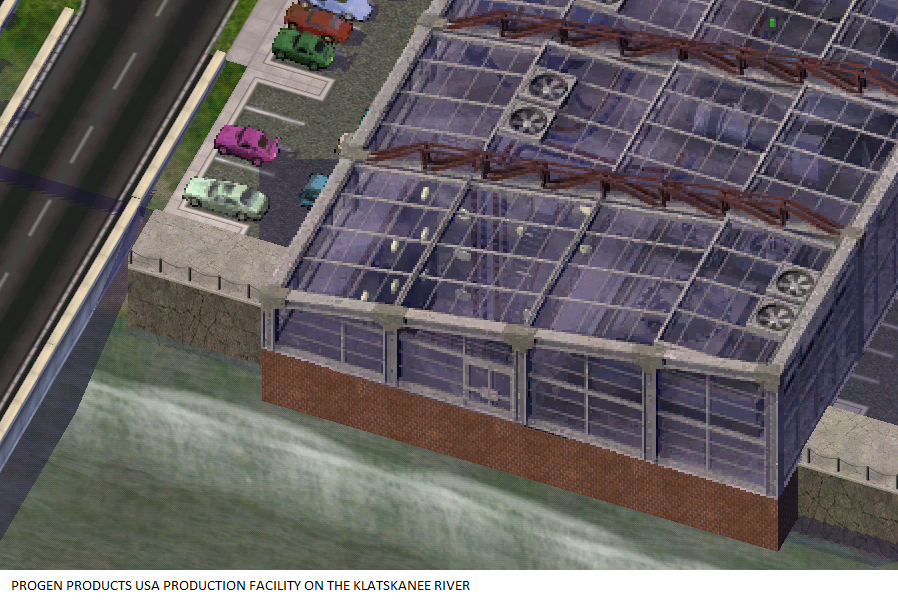 The Klatskanee Sun-Times is the area's daily newspaper. There is a free weekly publication called "The Oak Press" which mostly serves as an entertainment source. There are TV stations and radio stations throughout Klatskanee, which have their own local news outlets.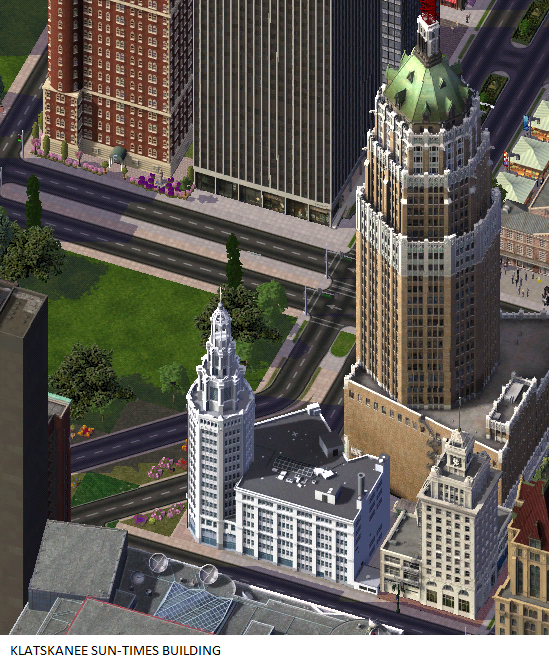 There are several hospitals in Klatskanee, with St. Matthews being the largest. There are also two medical schools which have hospitals that go with them.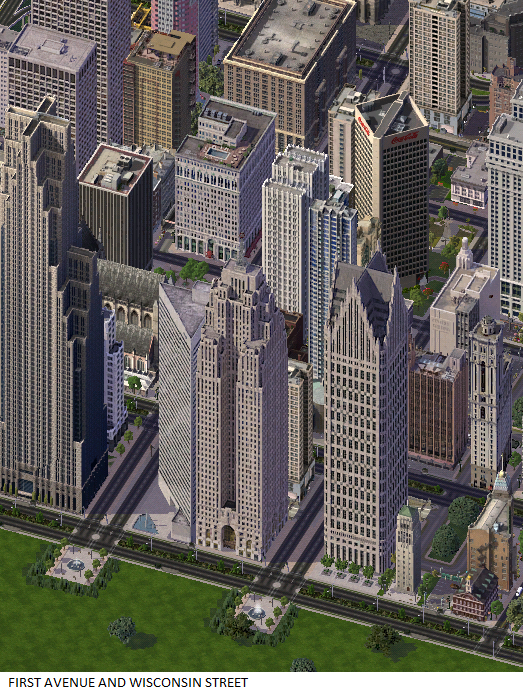 There are several airports in and around Klatskanee, the largest being Klatskanee International Airport, located northwest of the city near Nokesville. In 1993, Klatskanee International was annexed as part of the city, even though its not in the city. Klatskanee has an elevated light rail system, known as the Vader Lines. Klatskanee has a public bus system, a ferry terminal, and several bike lanes and walking trails for people to get around with.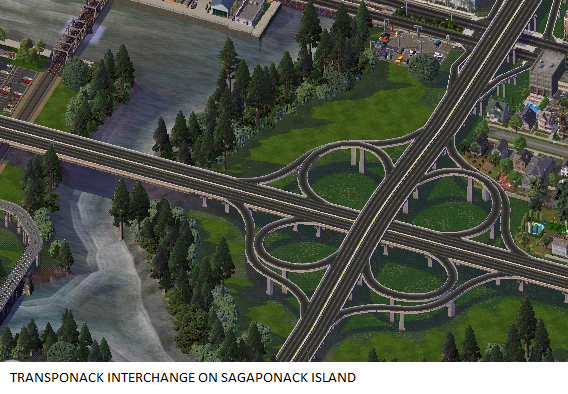 Like all other places, Klatskanee has had famous people come from it and many books, television series, and movies have been set in the city or referenced the city in some way or another.