Happy New Year from Oketockee, Florida!
Locals and tourists of the city are enjoying a fun night of New Year's Eve festivities around Oketockee. With a temperature of 55 degrees and calm winds, many people will flock to the shores of Oketockee Harbor to watch the annual firework display. Many residents will celebrate on their boats and set anchor in the Oketockee Harbor, Butler Creek, and other waterways to view the annual firework display. In addition some of the gated communities have their own celebrations and smaller fireworks centered around the community marinas and clubhouses.
Tourist Info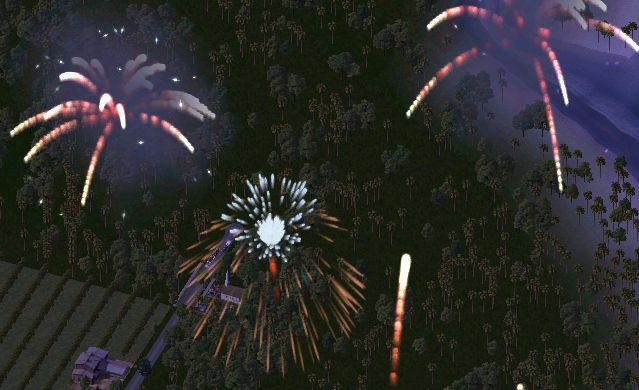 Picture: One of the many firework displays from Oketockee in 2014.
For those new to Oketockee, the best places to watch the fireworks are from the Bob's Landing are of the city and from the campus of Oketockee State College and University Beach. The Bob's Landing area of the city includes many popular night spots, restaurants, and hotels. The University Beach area is popular with families and is usually less rowdy than Bob's Landing. Many people bring blankets and lawn chairs and set them up in the soft sand of the beach or on the park-like campus of Oketockee State College.
Picture: Bob's Landing ready to celebrate 2015.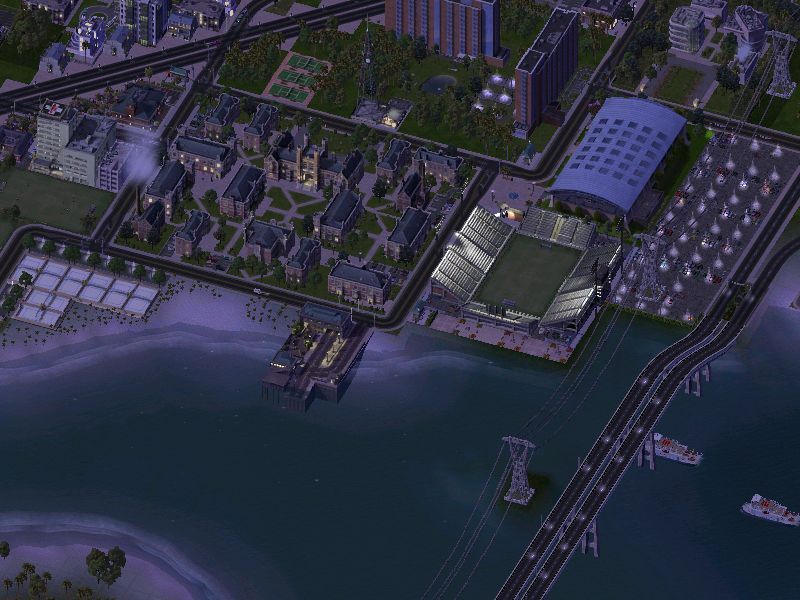 Picture: The University Beach neighborhood is a popular, family-friendly firework viewing spot.
Transportation
The Cove County Transit will be running CCT Rail and CCT Bus Rapid Transit routes on rush hour schedules until 3:00AM. CCT Water Taxis will also run on rush hour schedules but riders should expect route changes and minor delays due to the Cove County Sheriff's Department and US Coast Guard parameter around the firework barges as well as expanded no-wake zones.
CCT recommends riders use the Zoo Station and Barracuda Blvd Station to access the Bob's Landing area. CCT will have extra security and staff on hand at the stations to assists riders and manage the large crowds expected.
Public Safety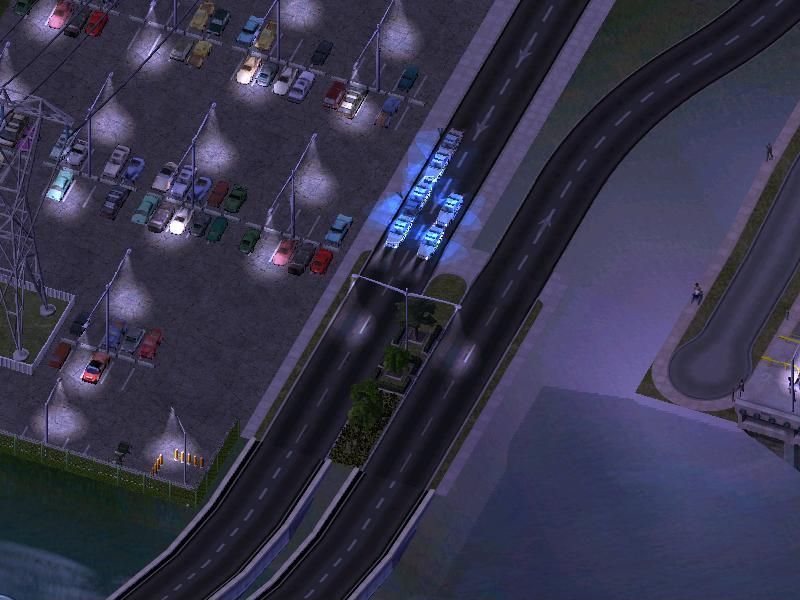 Picture: Cove County Sheriff's Deprt. shut down the Harbor Causeway Bridge in preparations for the fireworks display.
As already mentioned, The US Coast Guard has set a boating parameter around the fireworks barges. There is also an expanded no-wake zone covering much of Oketockee Harbor. The Coast Guard and Cove County Sheriff's Department have extra boats patrolling Oketockee's waterways. The Sheriff's Department and Oketockee Police Department has blocked Sunshine Street and Barracuda Ave west of Oketockee Hwy to vehicles in Bob's Landing. Beginning at 10:00 PM, The departments will also close the Harbor Causeway Bridge that carries FL Route 500 over the harbor.
Hope everyone has a safe and happy 2015! Happy New Year!!!
Also CJ note: I will have the expected update with the detailed tour of the city soon.