Hi all !
Today, we are going to cross the small Prawa river and explore Ostprawa, the eastern twin-city of Westprawa. Together, they form the consolidated city of Prawa, which is to be the capital of the Prawinian province. Actually, Prawa is reaching the 1.200.000 prawinians citizens are the increasing population become a growing problem for the planners of the city council. In fact, due to a very strong politic of welcoming emigrants and workers from all around the world (mainly from central Europe and northern America), infrastructures progressivelly need to be tranformed and upgraded... ...but that's another problem !
Ostprawa, like its western counterpart, is the place of several main institutions :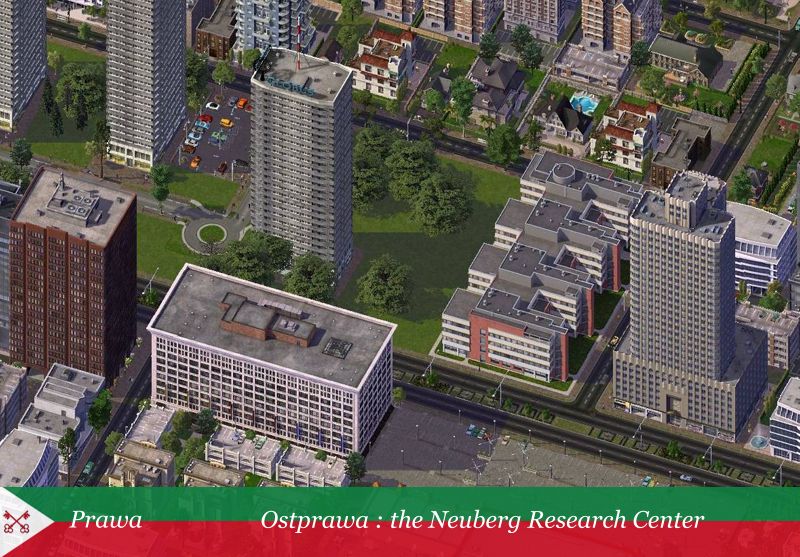 The Neuberg Research Center, or PwNRC, is probably the most important center for treatments against cancer. Numerous scientists of the world are working there, and the Center is also a place of important scientific congresses.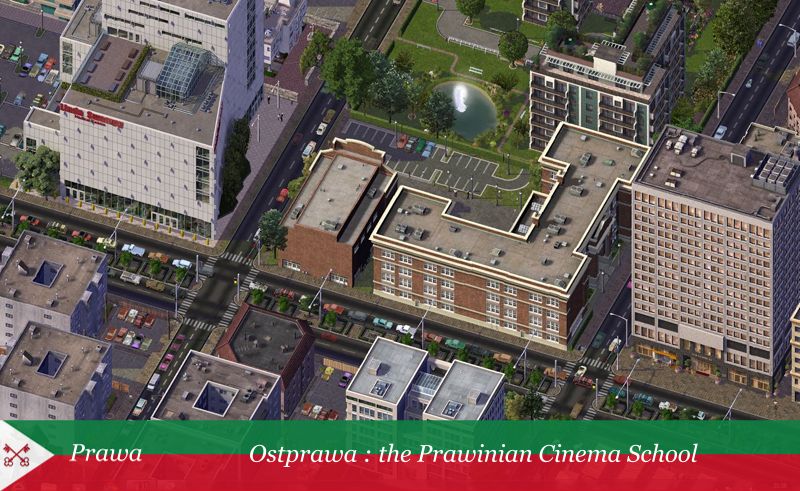 The Prawinian Cinema School is also a well known place for cinema lovers and future conductors and producers.
Ostprawa can be a nice city to visit, as it has many touristic places, like museums, art galleries, concert halls... Soon, a new marina will be opened too, and you can be sure it will increase numbers of visitors in town ! So, you can easely book an hotel in Ostprawa and, if you can afford it, try the Borovy Hotel***.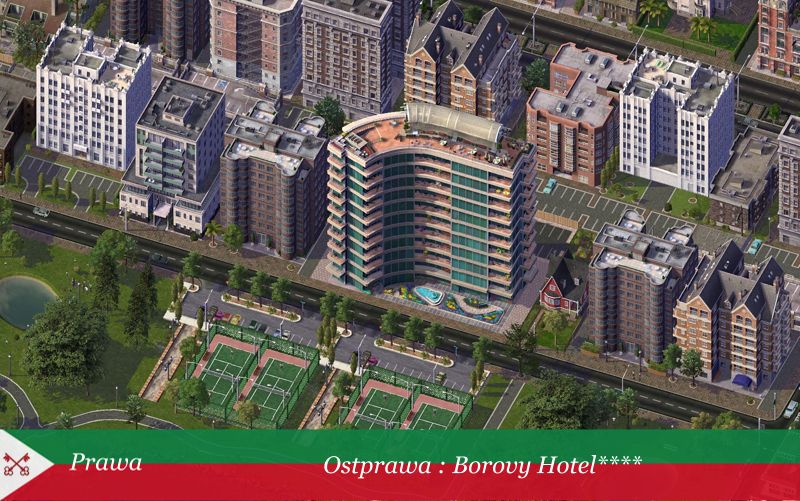 The major difference between "Ost" and Westprawa is the trade center building complex, which, to be honest, make the western city very jealous !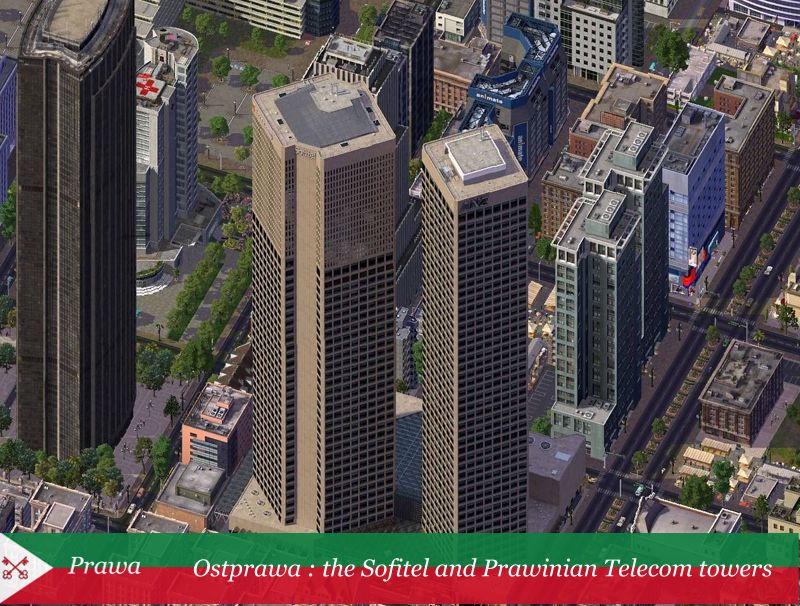 Finally, the city is also an urban experimentation place. As most of the city is of middle density, the prawinian planners face the problem of overpopulation and need to boost the housing capacity of the town. In this optic, 10 years ago, it was decided to create "block complexes" (nicknamed as "bK"), scattered all along the city. These complexes are groups of identical high density building, gathered on a large zone, and connected to the rest of the city by roads. Usually, planners try to add every needed structures to the complex, in order to make them almost independant of the rest of the urban tissu.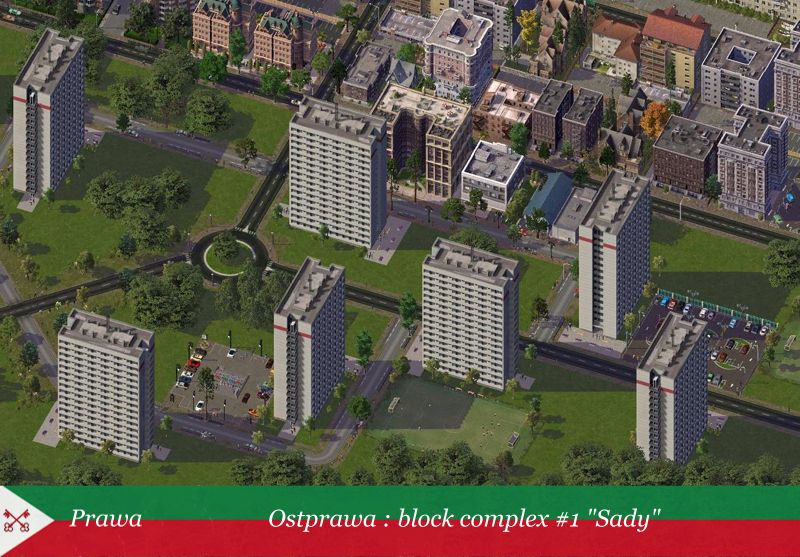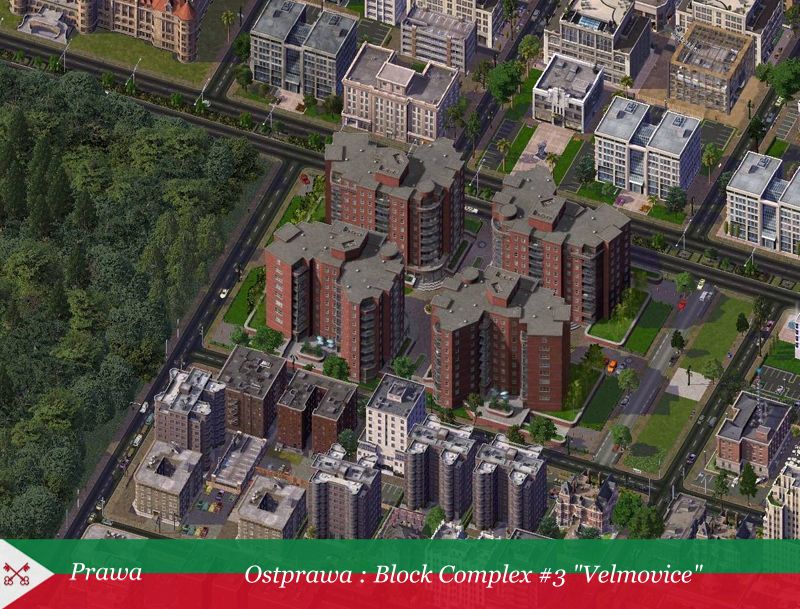 That's all for the moment...
See you later !