I believe Crazyarchitect had requested some commercial accompanying his hotel, so here it is, but it hadn't been developed yet when I quit the game. I'm calling this development Crazyarchitect Corner.
I noticed there was a pretty nasty traffic accident occuring as I took that last picture, so I continued to monitor it, but was unable to capture another one in progress, but here is what the regular traffic flow looks like at that intersection. Most car traffic appears to be coming eastbound on Coast Hwy.
I have also filed in the last farm east of Hampus Village with more development.
Here is an almost fully developed shot: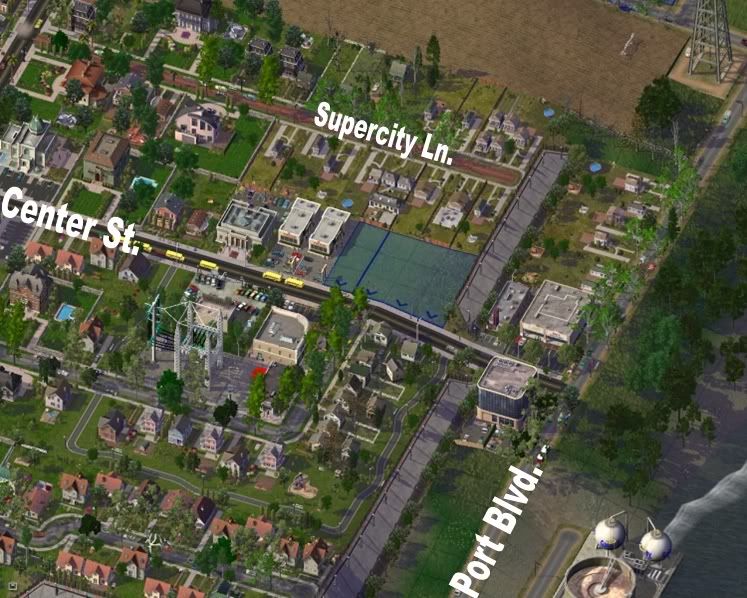 Lastly, all of these new developments have begun to take a toll on the city's electrical infrastructure.
supercity124, I think it's time for a new power plant.