Update 3
OIL
One day, in January of year 3, a sim was digging in his backyard, when he hit something mushy. He pushed down a little farther, and a gooey black substance started oozing up out of the ground.
"OIL"
he cried, and people came running. In a few weeks, the settlers had constructed a large well in the sim's former backyard, and there was much rejoicing.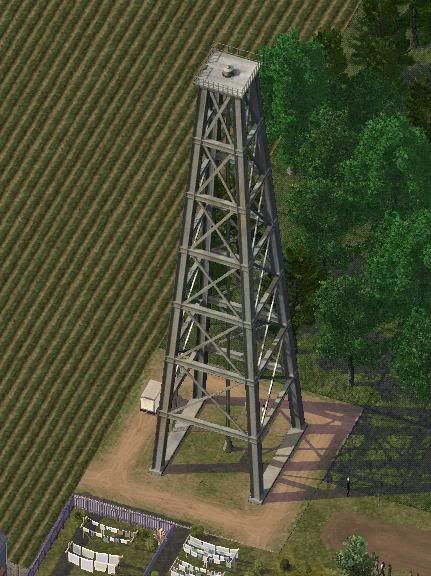 Soon after a boat left the ferry dock for other parts of the simworld bearing news of this discovery, new sims started arriving by the dozens, and the town's population soon hit 130. This prompted them to start cultivating another field, and building more houses. The man was even able to buy out his neighbor and build himself a bigger house on a larger lot in front of the well. The entire town was expanding rapidly.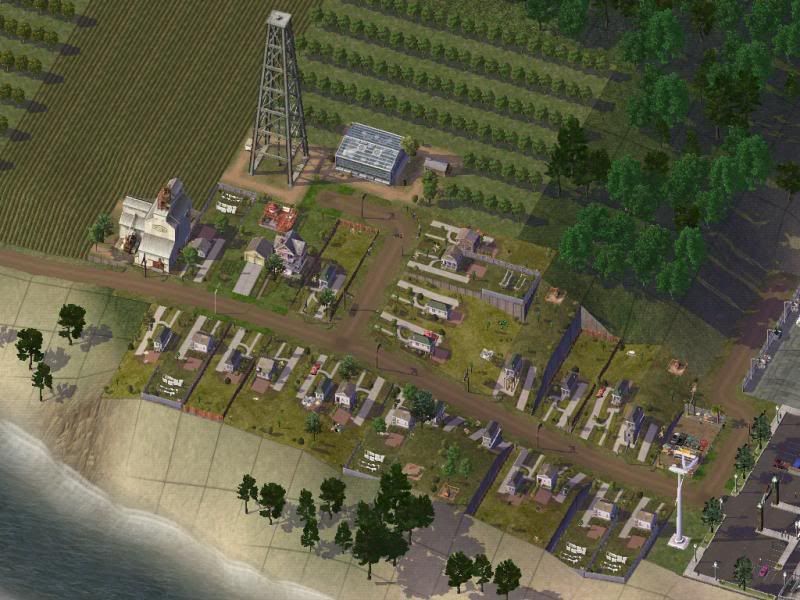 To get the crude oil out, and bring supplies in, the town held a meeting and voted to build a small freight pier on the northern side of the ferry dock, as well as expand it to add a boat ramp.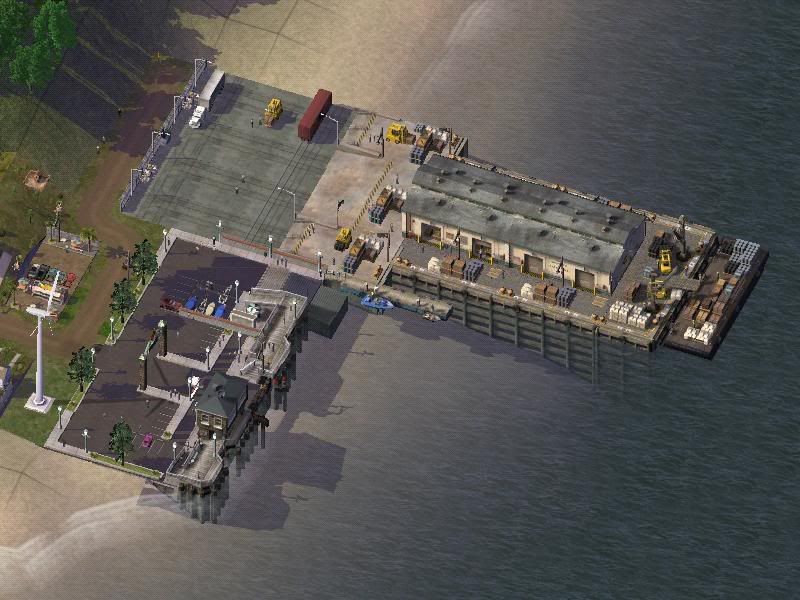 The seaport, by the way, is Pegasus's new Pier One, which is a modular pier that you plop right in the water. The lots will be available to the general public soon.
There is currently a shortage of labor for the pier and the farms, so stay tuned this evening to see where this goes next.