A relatively small city of 100,000, Araguy is a scenic city situated on the isthmus connecting the smaller Northern portion of Venika Island to the larger southern mainland. 
The city has a sprawling commercial district on the Northern shore of the isthmus along with large, high wealth, high rises on the southern shore. The cities two busiest avenues, Araguy Avenue and University Avenue intersect at what is considered the heart of the city:
Seen below is the southern shore high rises: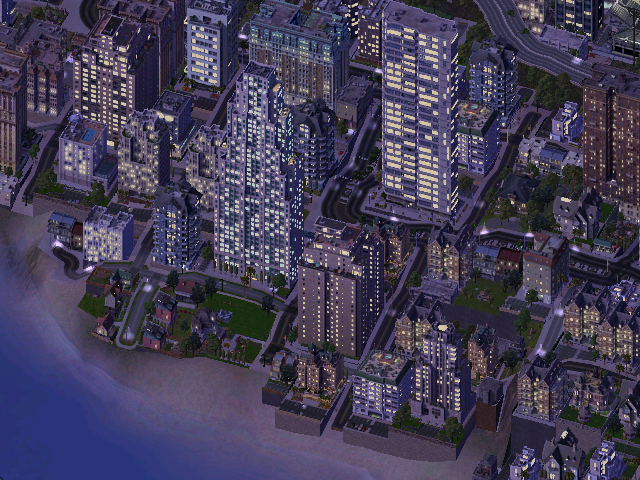 The city also has a major highway running through it, that connects it with the other large cities in the region: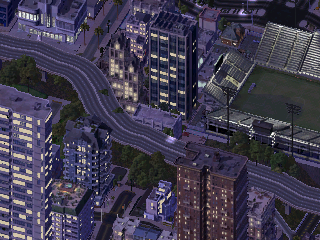 And one small municipal airport to further connect it with the rest of the world:
?
But, to the east of all wealthy southern shore and booming northern shore, there is a dirty industrial district where the middle and lower class citizens work.  It puts a permanently ugly mark on what is otherwise a beautiful city.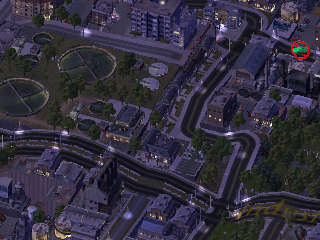 Sorry, for my first real post being so late, I've been very busy lately with theatre and haven't had the time to make a post. Hope you enjoyed it!
What's Next?
Expect to see posts soon on Antinika's geography, the small but extremely wealthy town of Estre, the concentrated metropolis of Fentai, and the largest city of the region so far... Eshtawn!  All coming soon!