Port Felix - Break Bulk Seaport and Rail Extension
 Port Felix - Break Bulk Seaport and Rail Extension
While Port Felix has good rail neighbour connections, it only has limited neighbour connections via road, and as we all know the silly Sims would much rather try and transport their industrial goods by road right past a perfectly good freight rail station to use the congested road connection instead.
The city planner guy kept moaning about clogged warehouses, so I decided to try a small seaport.   It works well and is now taking the pressure of the road connections.   Only problem is it could also do with a rail connection.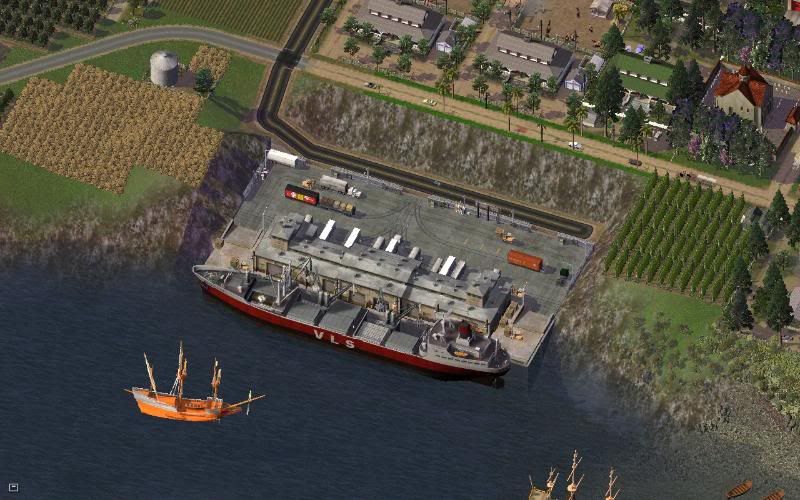 The rail is actually not too far away...  it currently terminates at the end of the large Galvanising Chain factory.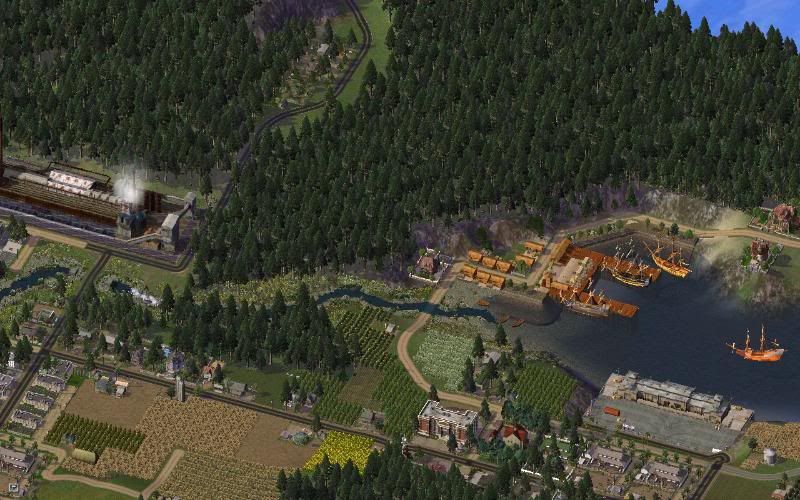 That is where the rail line needs to go...   shouldn't be too hard...  wont hurt a bit....   (mostly)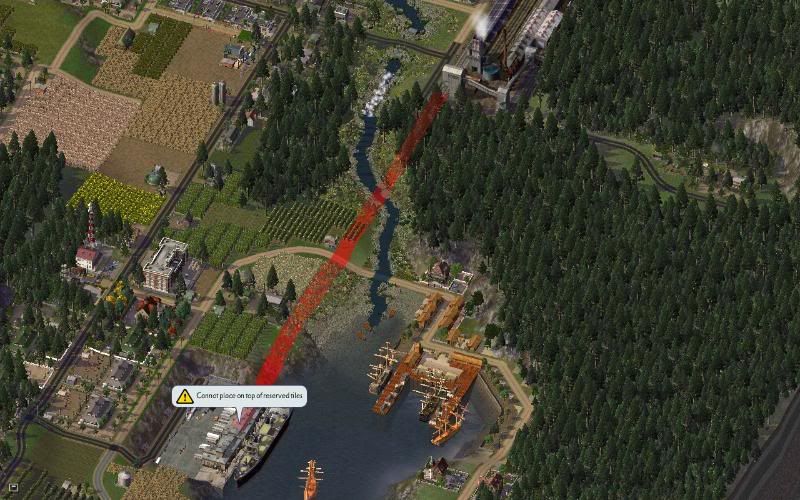 Resource planning consent?   I beg your pardon?   Coming through....!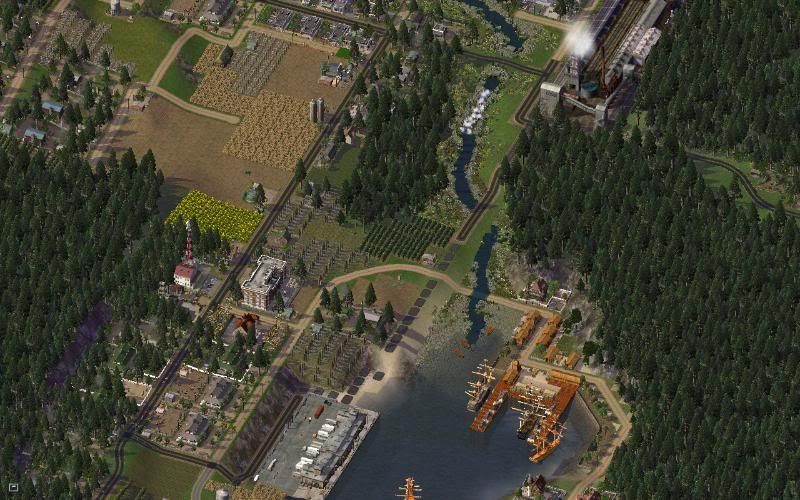 Oh I am sure something will grow back on that residential lot....  
Hmm...   that is a little steep for a rail line.   
(Heh...   did you notice that the seaport is now one tile to the left?   I wonder how that happened?)    
...Oops my menu is showing....  
Well we are just going to have to fix that steep ramp...   mayor mode valley tool please...   shift 1 (smallest size) and zoom five...  this is going to be a precision operation.
One click only in the north west corner of the grid square please.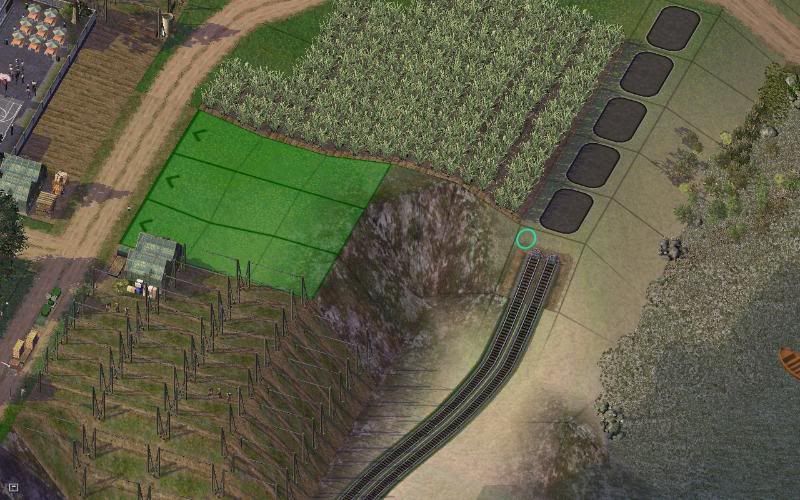 Rinse and repeat, one click at a time.      Oh look at that...  I knew something would grow back on that lot.
Right... with the ramp up from the port complete, now we need to cross the Lyhoko River.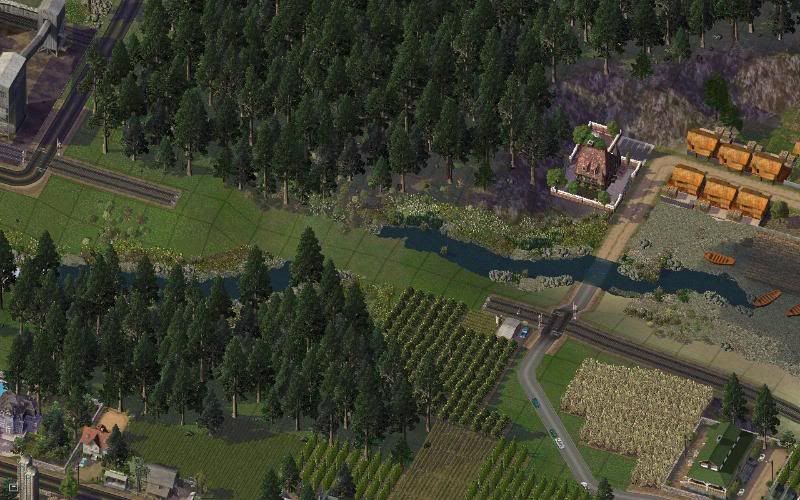 Hmm.... culvert or land bridge?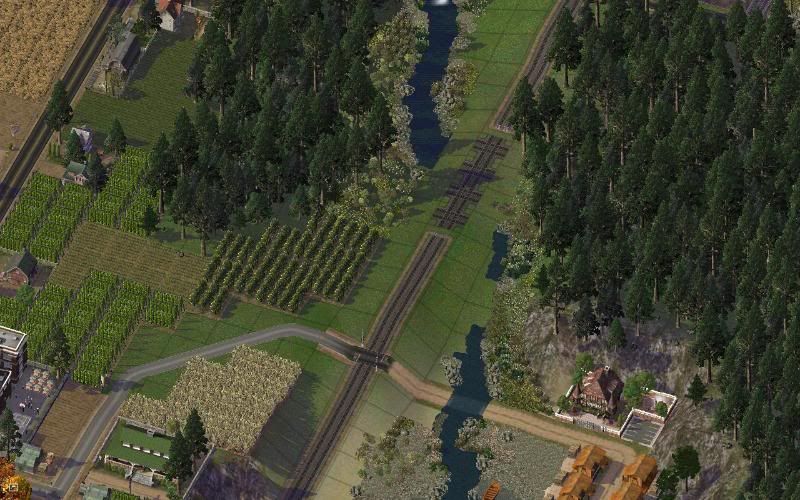 Methinks land bridge...
Need a small depression for the rain tool to fill...   mayor valley tool smallest size...  one click only please...   level base with a single road tile...   demolish road tile...
Fill 'er up!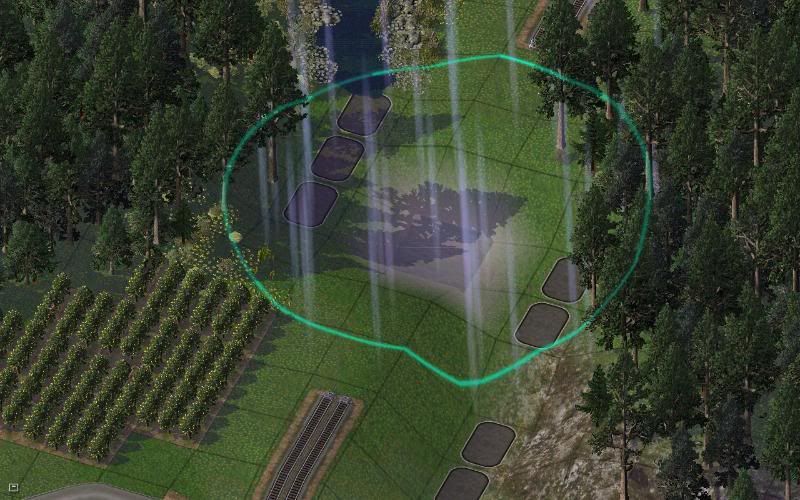 Ding!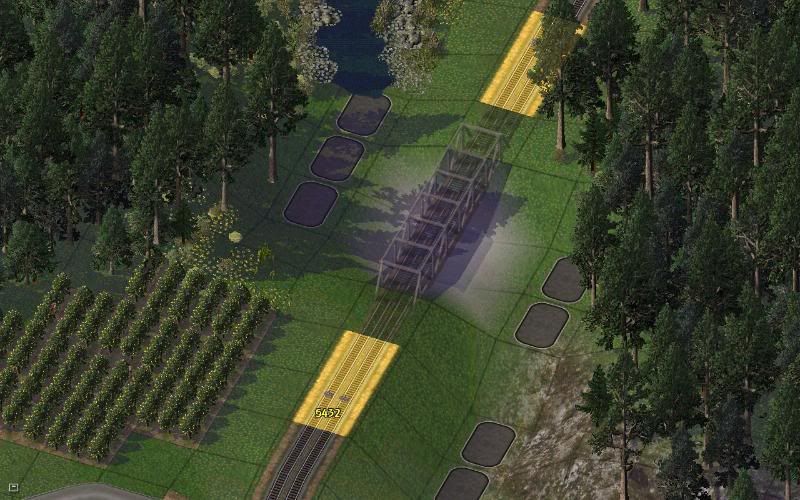 There...  that was not too painful now was it?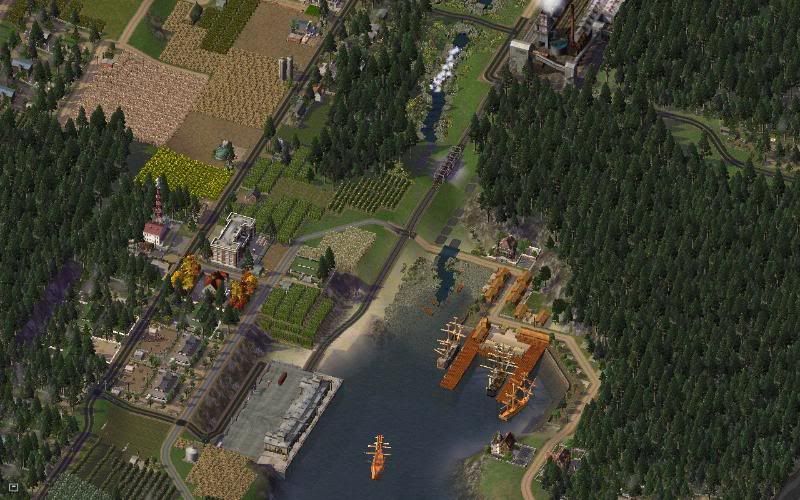 Now we need to  fix up terrain details...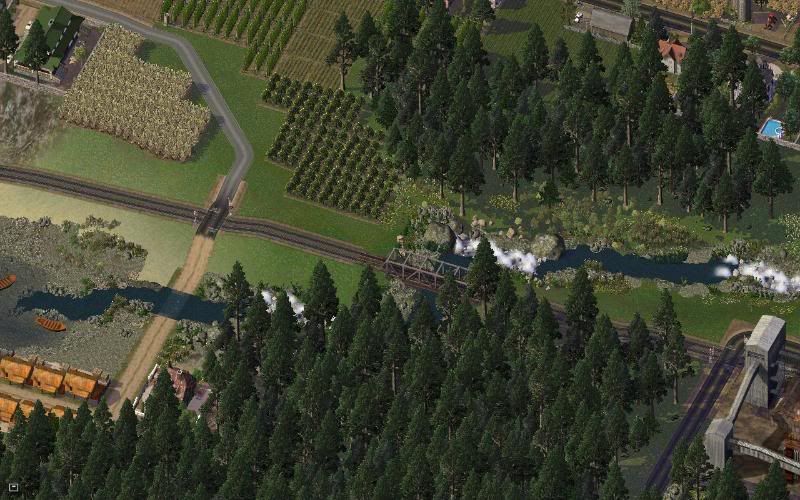 We have a working railway!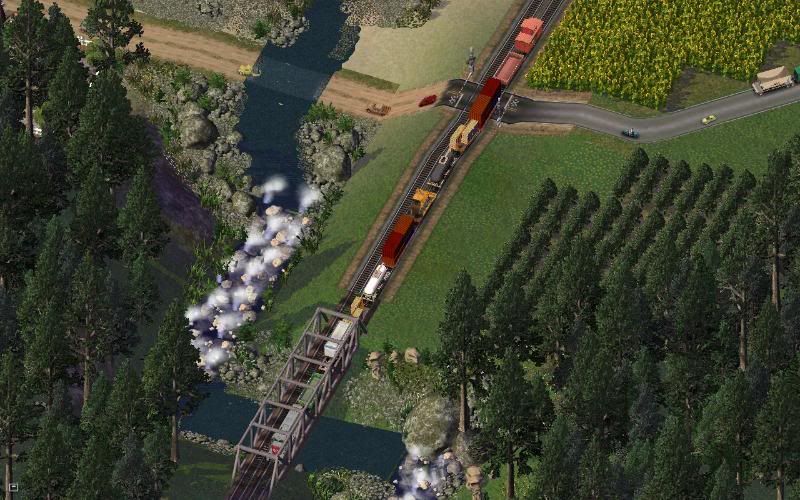 A small yet very functional port.    Well this is Port Felix...   right?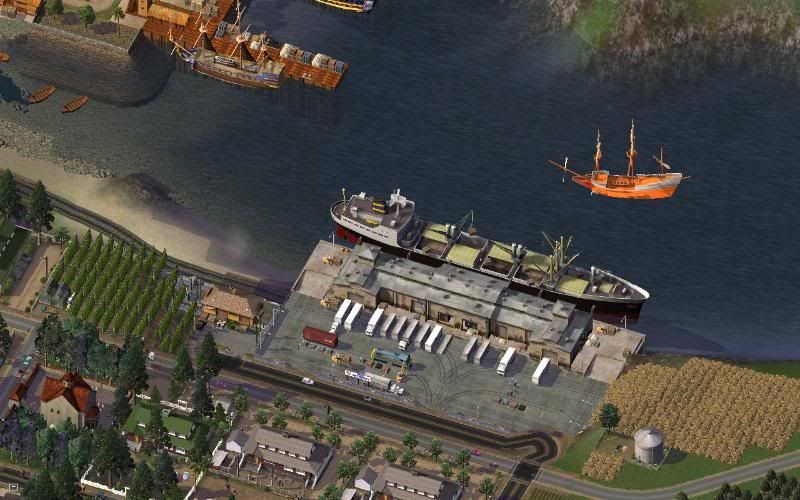 At the end of each project one has to stand back and admire ones handy work.