Leonia Rebuilt!
Entry posted by Chptrk ·
399 Views
Welcome back to Leonhartia!
A really big welcome back! It's been a lone while since my last update, about 2 months and 2 days! How bout we pretend I planned that? 
Continuing one from where we left off, most of Leonia was burned to the ground. Many people died in the fire, and many others lost their homes. The soldiers had taken over the city and instated a martial law until the situation could be brought under control. Emperor Trajan, who had planned to visit Leonia for relaxation, was saddened when he heard of the the destruction. He then allowed for large sums of money from Rome to be sent to Leonia in a massive reconstruction program. Although Tragan died before he could visit the revived city, Emeror Hadrian made a point of visiting early on in his reign. This is what he saw...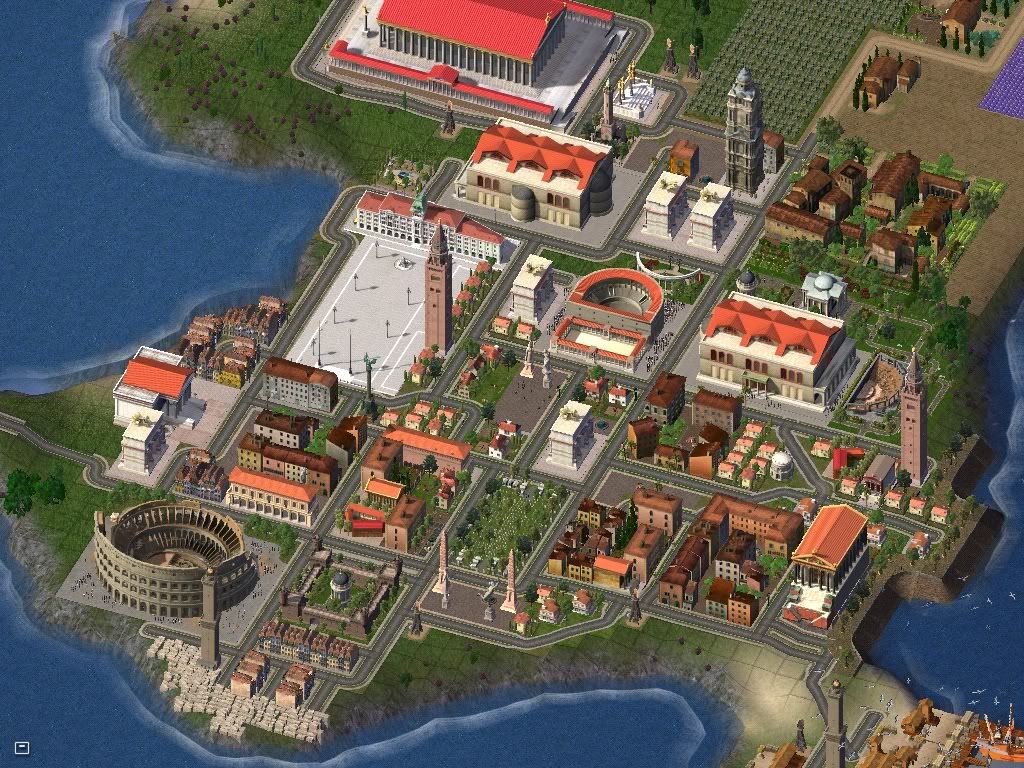 The first thing he visited was the new governor's building and city plaza.
South of the plaza were some new houses and shops. The smaller houses have been build with stone in order to prevent future fires from spreading as quickly and as powerfully as the last.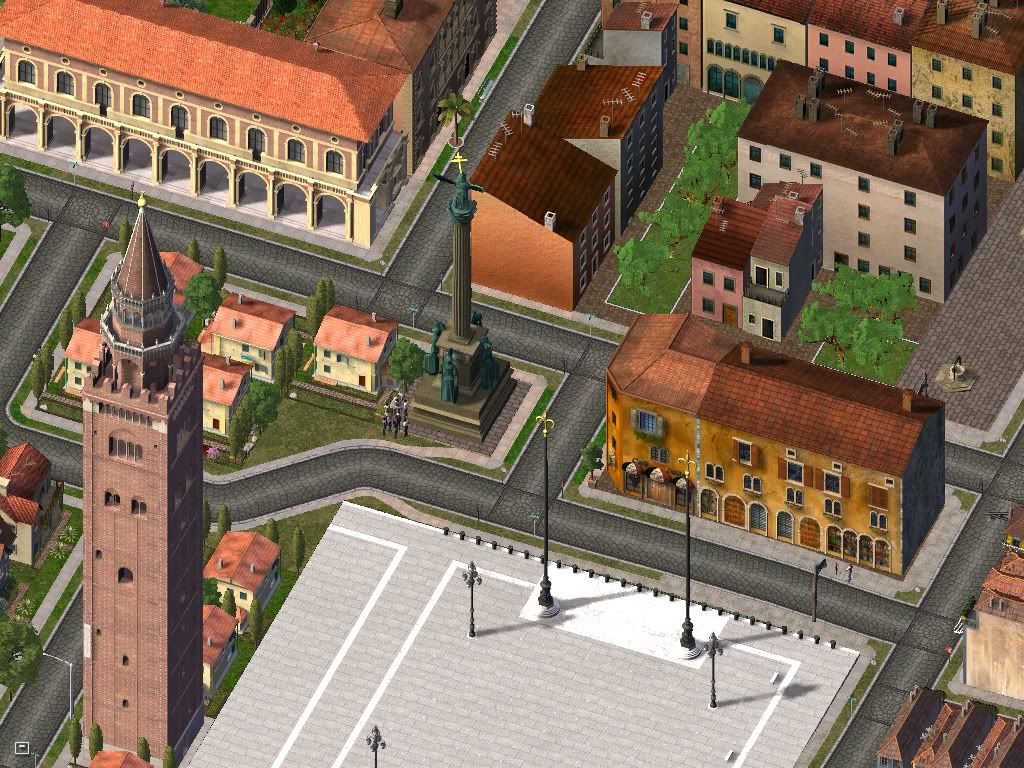 The old graveyard had an extention done to it for the bodies that had been recovered from the fire.
The old docks have been rebuilt bigger and better then before.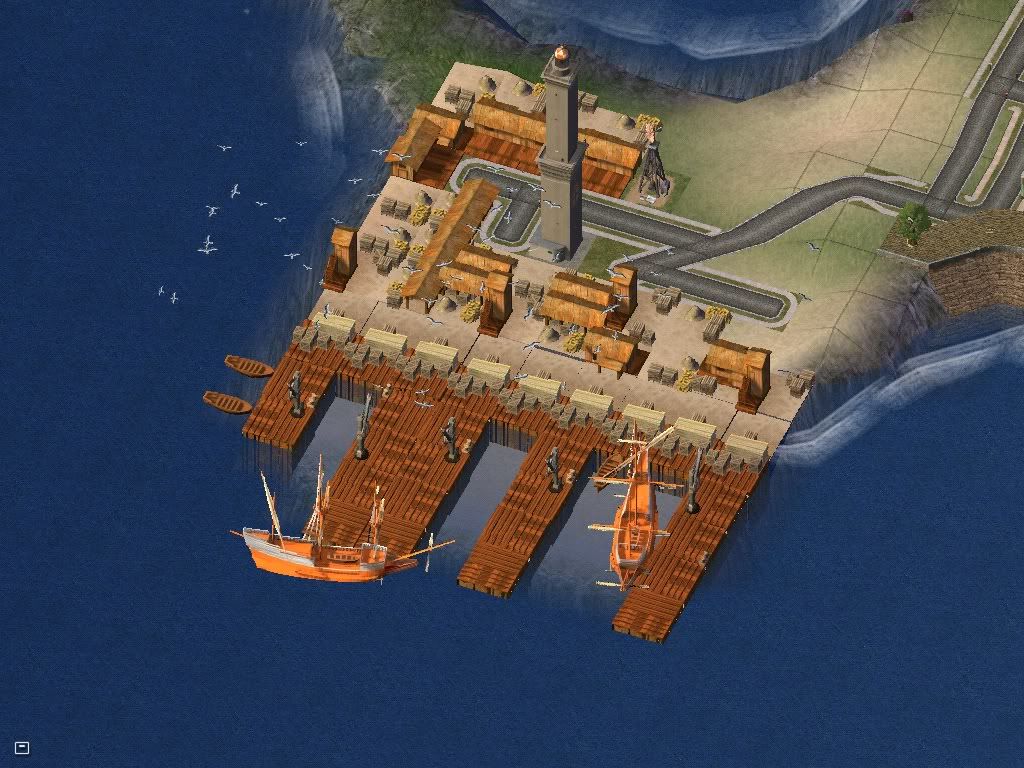 A new, gigantic colosseum was under construction at the time of Hadrian's trip. Stone and marble were running short in supply, and so construction was temporarily halted.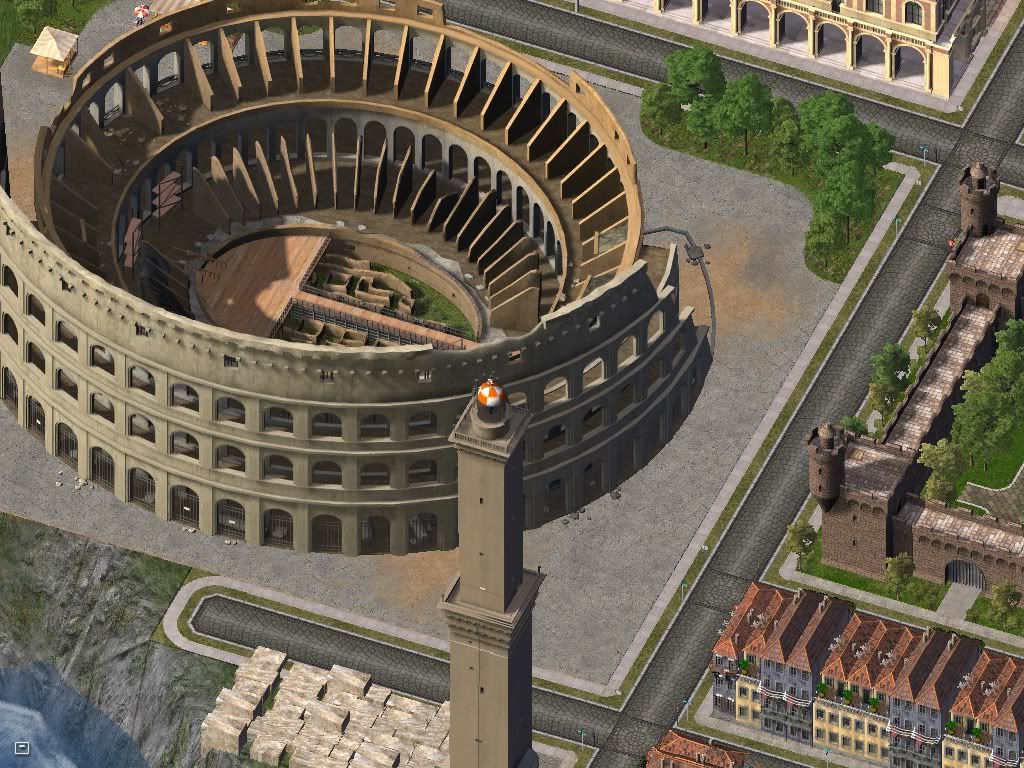 Some more views of the newly restored city.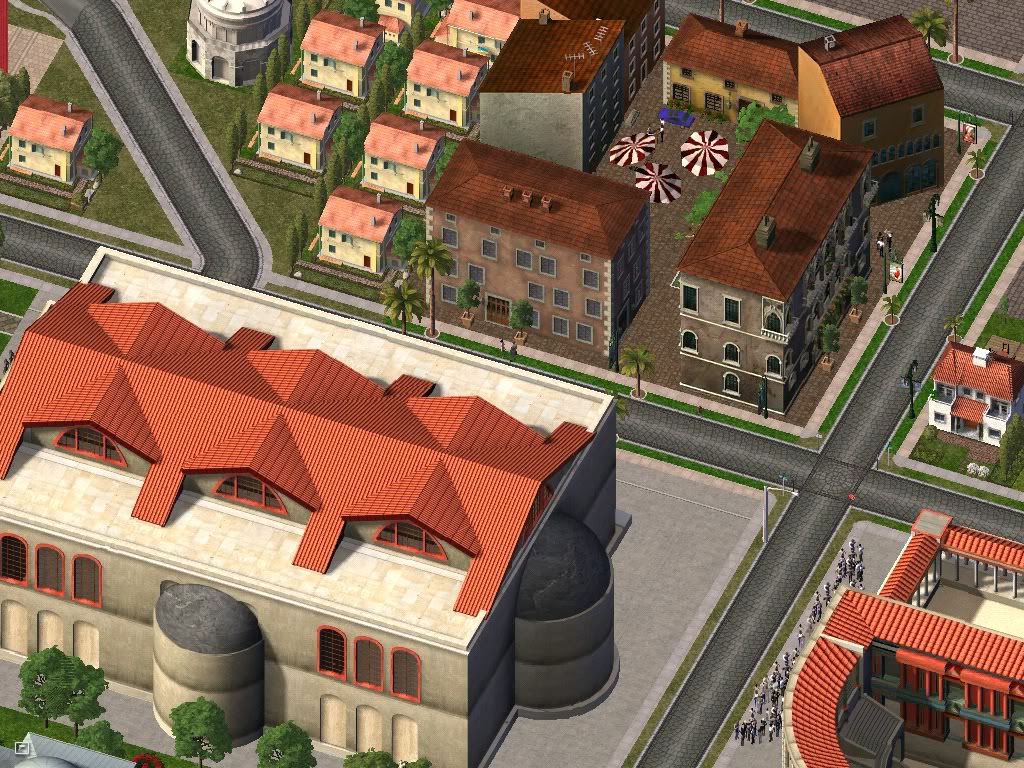 Local sculptor, celebrity, and all around famous person Streetio Lamperio now lives in one of these buildings. He also holds that his fire statues were not the cause of the fire, it was carelessness of a cow owner and wooden buildings.
Shops and such.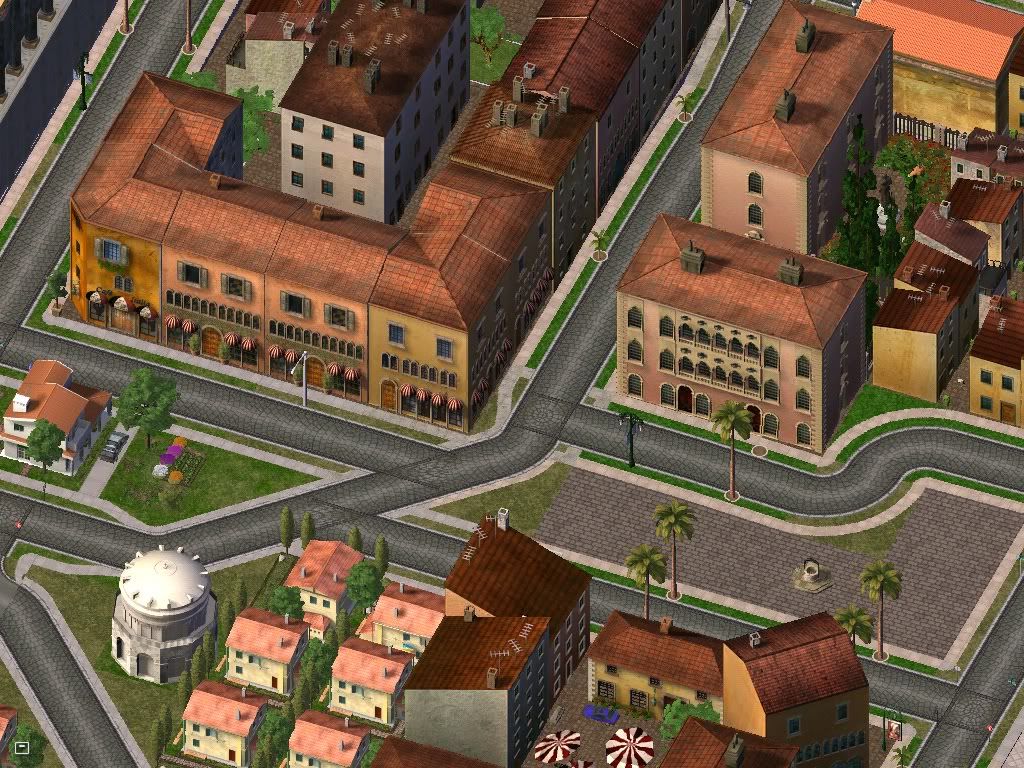 After the years of martial law, the people decided it was about time they got a new governor. And for whatever reason, Hadrian decided to let the city elect their new governor. Meaning, you get to elect the new governor! Here are the candidates.
Streetio Lamperio: Local Hero, statue maker, sculpter, and all around awesome guy. He pledges to do whatever he can in just about whatever there is as governor. He also holds that he's a lot better then the other guys and is as awesome as Boggy1. Whoever that could be. He's also using his money to fund this, as he would like to point out.
Julius Marcius: The son of the former governor, he pledges to do whatever the former governor was doing. Streetio Lamperio would like to kindly add that the former governor was letting the city burn down.
Arcutio Hobodia: The resident hobo of Leonia. He doesn't have a home and would like to live in the new palace. He pledges to not get the tile too dirty.
Simaria Citlitia: He's just some random guy with a stupid idea for a "future simulation game" where you can be the "mayor of a city." Whatever those mean. Local genius Streetio Lamperio, also running for governor, would like to remind the voters that stupid ideas got the city burned down.
Be sure to cast your votes! You could be the deciding vote in this election! 
This election news was paid for by Streetio Lamperio, the same running on the Streetio for Governorio campaign for Leonia Governor.