Kerrington, the Capital of Aracjuna
Today we'll pay a visit to Kerrington, the Capital of the Confederate States of Aracjuna, or how it looked before the Missile Attacks a few years ago. Most of the old Governmental Buildings have been build during the time when Aracjuna was still an American Protectorate, so the old National Mall of Aracjuna had a close resemblance to the National Mall in Washington D.C.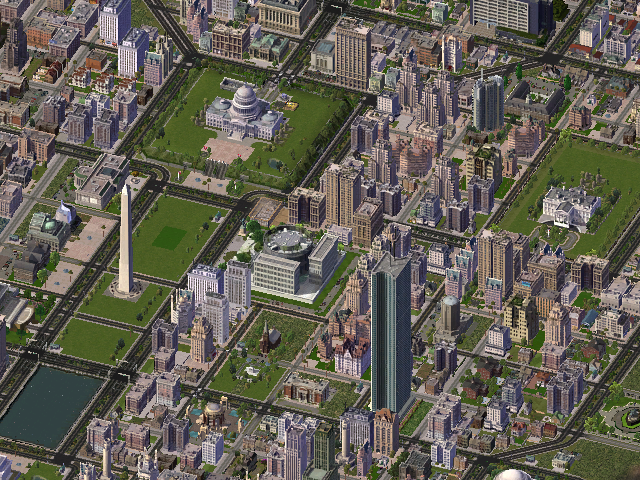 The Aracjunan National Mall a few years back. We can see the old Aracjuna Parliament, the Kerrington Obelisk and the Presidential Palace.
The Confederate Marine Corps Memorial at the shore of the Garland River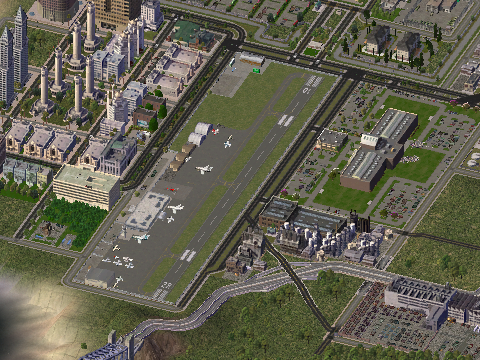 The Kerrington City Airport by now the only possibility to reach Kerrington by plane, plans are in the making to build a new International Airport near the Capital, which would also house the Presidential Air Transport Detachment of the CAF aswell as an Interceptor Wing for the Protection of the Capital (against threads which are now taken really seriously after the Attacks)
Here is the Ministry of Defense, housed in the old Kerrington Barracks Building. The Kerrington Barracks were built in the mid-18th century by the British and taken over by American Forces during the War of Independence. When Aracjuna became independent, this was the place where the first Aracjunan Battalion was raised. Shortly after the Old Barracks were designated to become the new Ministry of Defense and the Surroundings were turned into the new Kerrington Barracks, housing the Capital Garrison.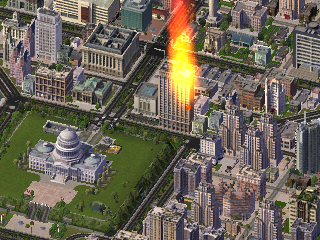 The first warhead about to hit the city, those were conventional warheads otherwise Kerrington would have been completely annihalated.
The second one, about to hit the parliament.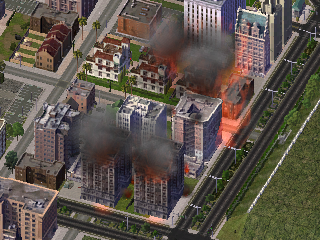 Surrounding Buildings caught fire after the hit.
The National Mall shortly before the complete Destruction. About 13.000 people died in the Attacks, even today people are still missing or bodies are found on construction sites surrounding Ground Zero. Against no Terrorist Organization which claimed to be responsible, there could have been found evidence that they're really responsible for this Disaster and so, to this day nobody knows who caused it.
Although the Service of Confederate Intelligence is still investigating and hoping to find those responsible and bring them to Justice.
Years later the wounds are closing up in Kerrington and here you can see the all-new Great Hall of Democracy
Here a closeup
Here the Monument to honor Frederick von Heusenstamm, the man who made Aracjuna a free country.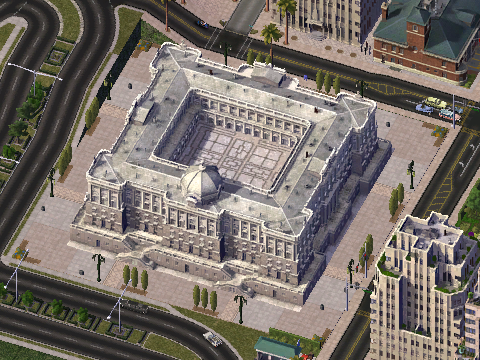 The Museum of Franconian, Scottish, Irish and American Heritage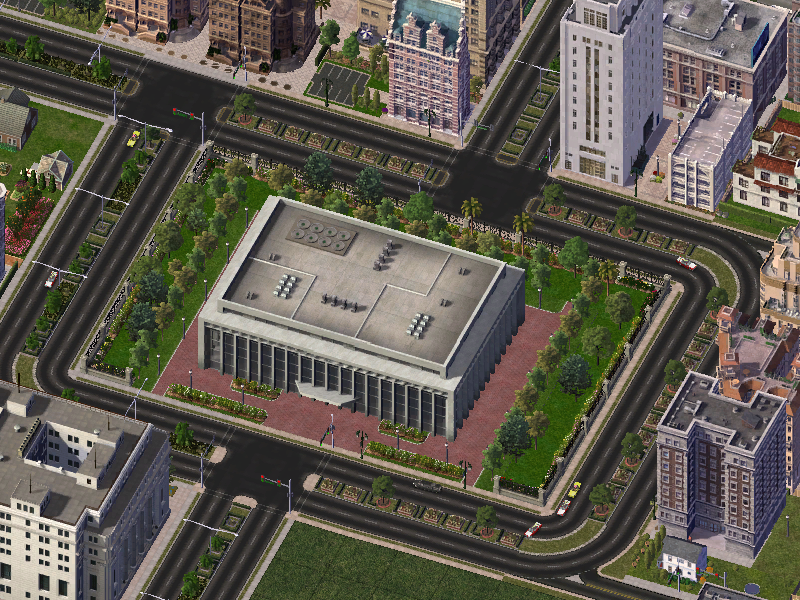 And this is the City Palace of the President, this is where he resides while in town and where he welcomes high ranking guests of the Government of Aracjuna.
Here our little tour of Kerrington ends, I hope you liked it, if not well then I cant help you