Connolly Air Force Base
A few years after WWII, the Confederate Political and Military Leadership realized the Strategic Importance of the Aracjunan Islands
in the upcoming Cold War. A Soviet Military presence would have cut off most of the supply lines from North America to Europe and
actually as it has been revealed during Glasnost in 1989, there have been quite a few plans to bring Aracjuna under Soviet Control.
That the Aracjunan Government would have just switched sides was out of the question anyways,
through the Western Heritage most Citizens of Aracjuna shared. So the Soviet Politburo tried to send in KGB Spies to overthrow the Government,
Sabotage Vital Industry or just to cause Public Disturbances (like the Fuel Riots in 1969)
Anyways, the Confederate Military decided to prepare their Forces for the Task ahead and among other Initiatives,
decided to build a new Training Facility for the Flying Personnel of the six Branches of the Confederate Military
(Army, Air Force, Marine Corps, Navy, Coast Guard and Defense Corps)
The small Town of Connolly about 15 Miles south of the Capitol Kerrington was chosen to become this Training Facility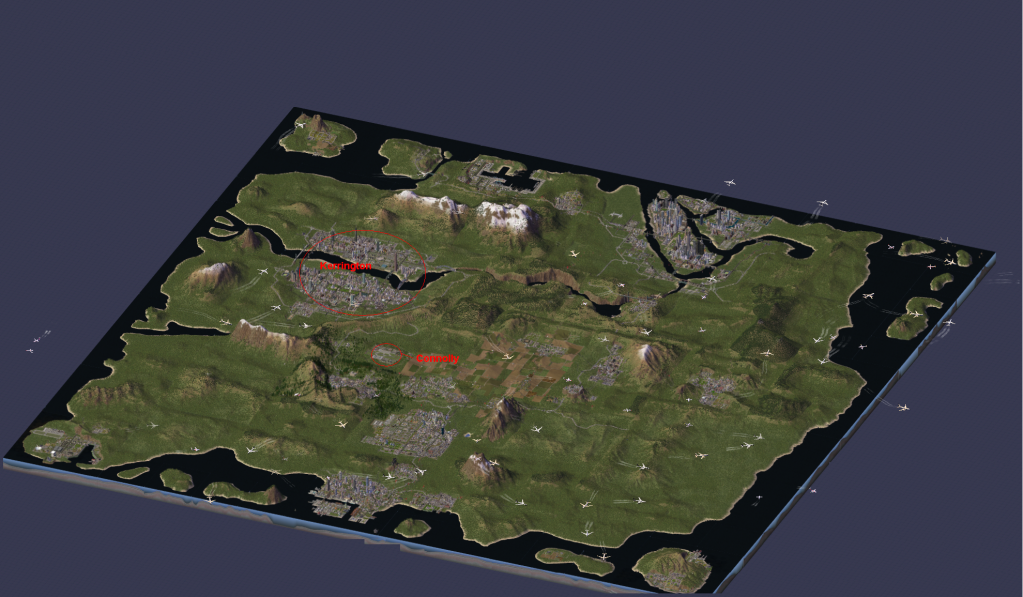 Back then Connolly was a small lumberjack town and near the town there has been a clearing,
which was used by a USAAF Fighter Squadron as base of operations during WWII.
So the Confederate Air Force just took over the abandoned USAAF Facilities and the Connolly AFB was founded.
Over the years the CAF improved the Facilities there and today,
the Connolly AFB is still the only Training Facility for Fixed-Wing Military Flying Personnel in Aracjuna.
Connolly AFB today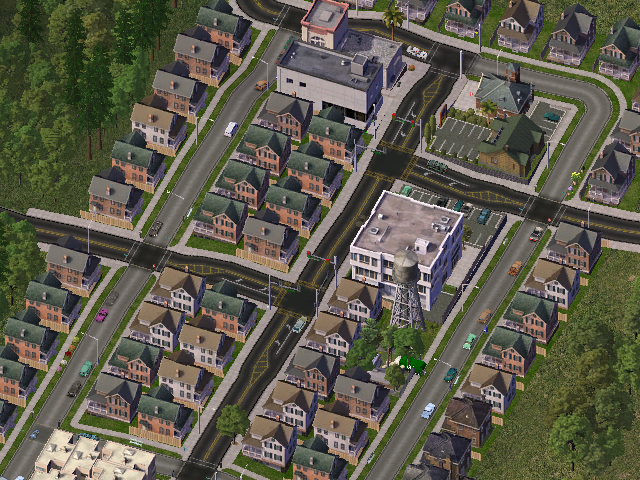 The lumberjacks moved away and today mostly Military Families live in the Village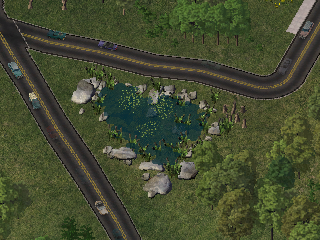 The small pond near the Southern Gate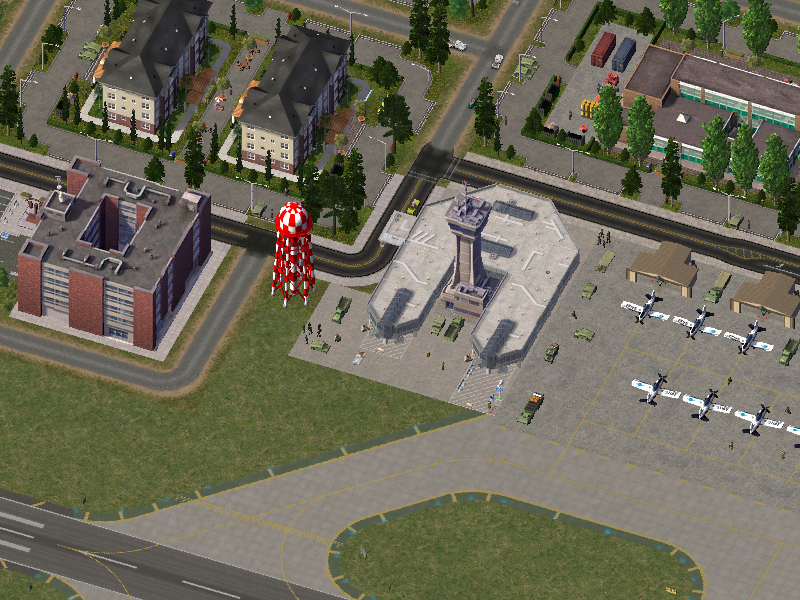 Left the Flight School for the Theoretical Flight Classes
(they also got two Simulators in the Basement) and Right the Flight Control Center,
which also houses the Flight Preparation Rooms and the Briefing Rooms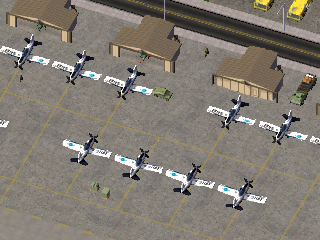 Rows of Training Aircraft await the Trainees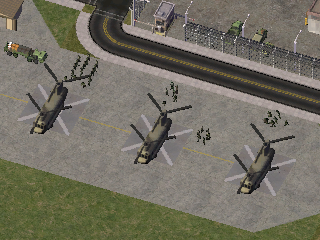 A Group of CS Army Chinooks undergoing pre-flight Preparations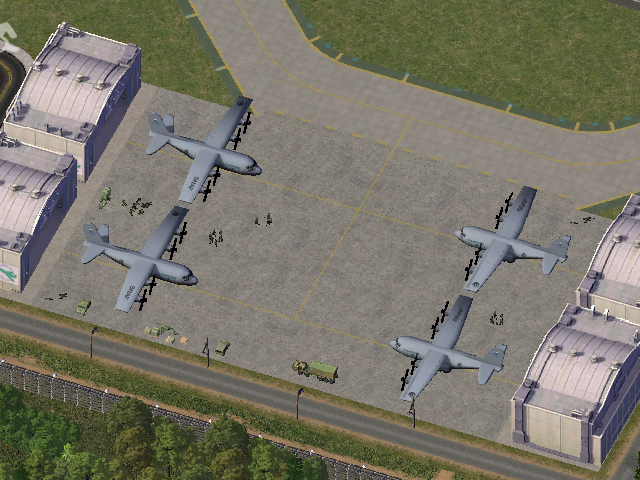 For a few years now, Connolly AFB also has become Home to a small Air Transport Detachment of the CAF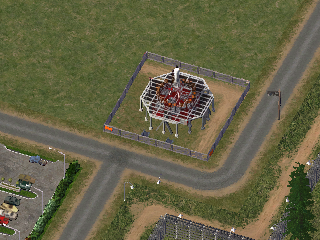 The VORTAC Transmitter, without it the Pilots at Connolly would be pretty much screwed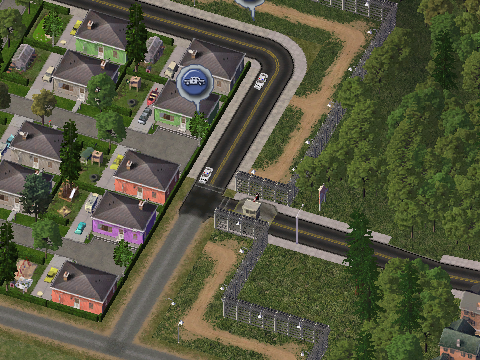 The Main Gate near the Town
The southern Barrack Complex with the Quartermaster's Depot and the Air Base Offices (Bureaucracy is the demise of mankind ;p)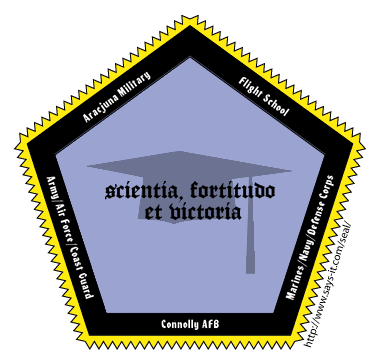 The shoulder patch for the Flight School
[images resized, please keep al pics within the 800x600 or 600x800 pixel limit. Thanks! - Chptrk]