Downtown
I must say that for some reason, a glitch has occured with all public transport in my game so that they are completely useless, and rail takes a ridiculous amount of time to lay, compared to when this wasn't the case, for example a 20 tile long piece of track takes almost a whole minute to lay, so unfortunately that is why there is no buses, trains etc. in my city.
I'll show you a shot of the region I have developed so far: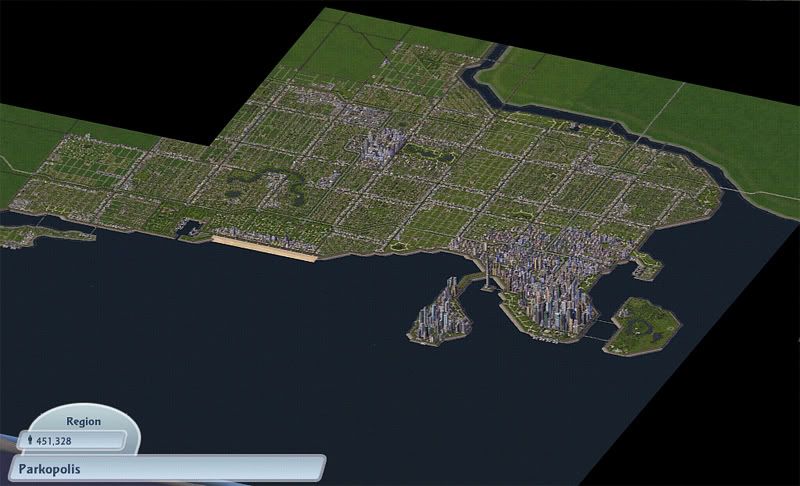 For the first update I will start with the Downtown area!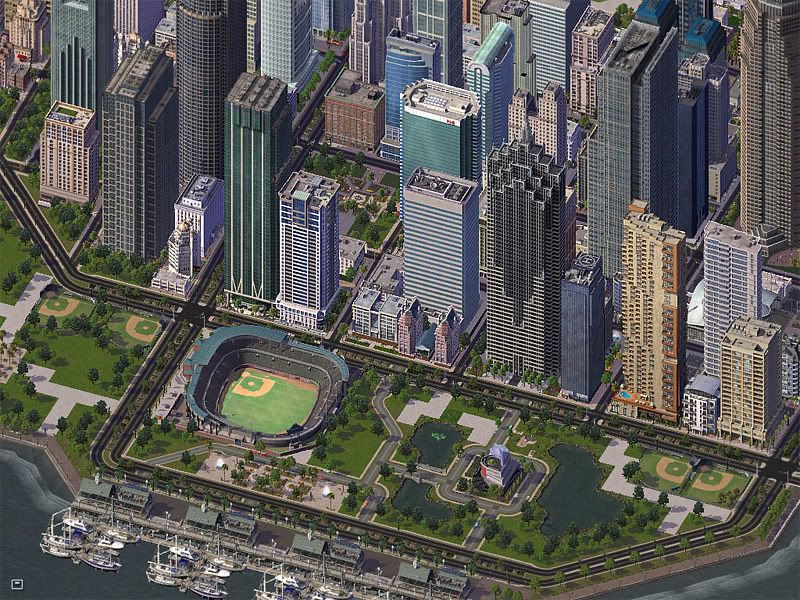 This is the 'face' of downtown, that most people are familiar with. It showcases a section of the large waterfront park and some of the shiniest buildings in the world.
The largest buildings (in terms of interior space) in Parkopolis are located around the convention center. There are also some scarily expensive apartment buildings near it too.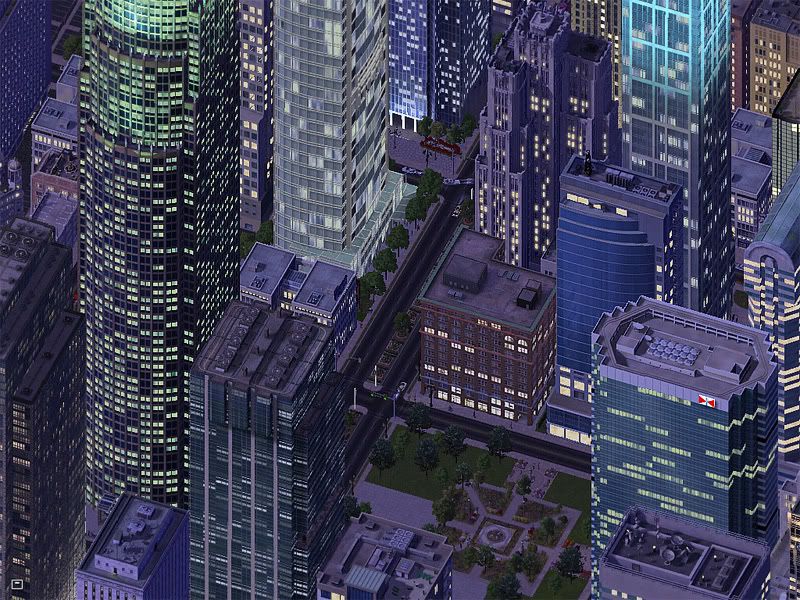 More skyscrapers around the center of the financial district.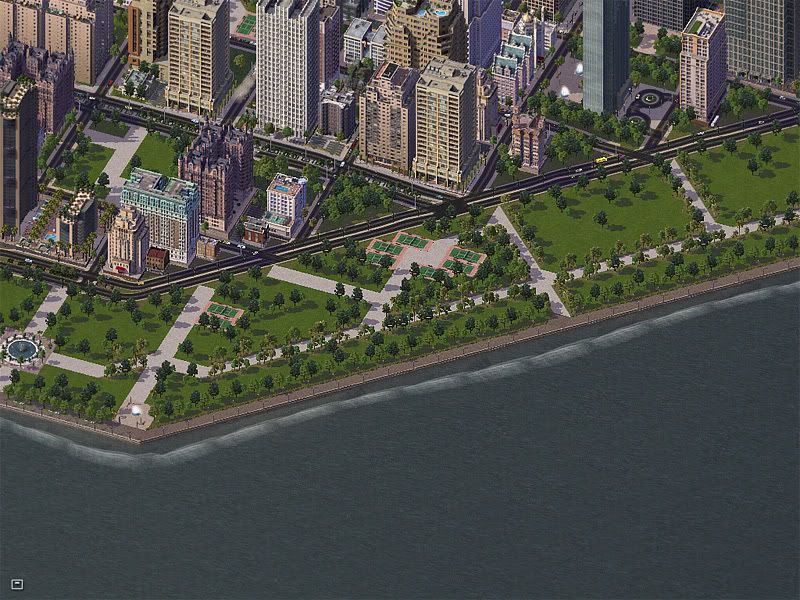 This picture shows the majority of downtown's waterfront park.
The Poseidon Tower is the newest building in this area and the tallest in Parkopolis. It is mostly hotel and office space, but the upper floors have some very nice apartments.
Now we move on to South Island, which has been linked to the mainland so that it's not really an island at all! However, it is almost a city in itself, despite it being relatively tiny.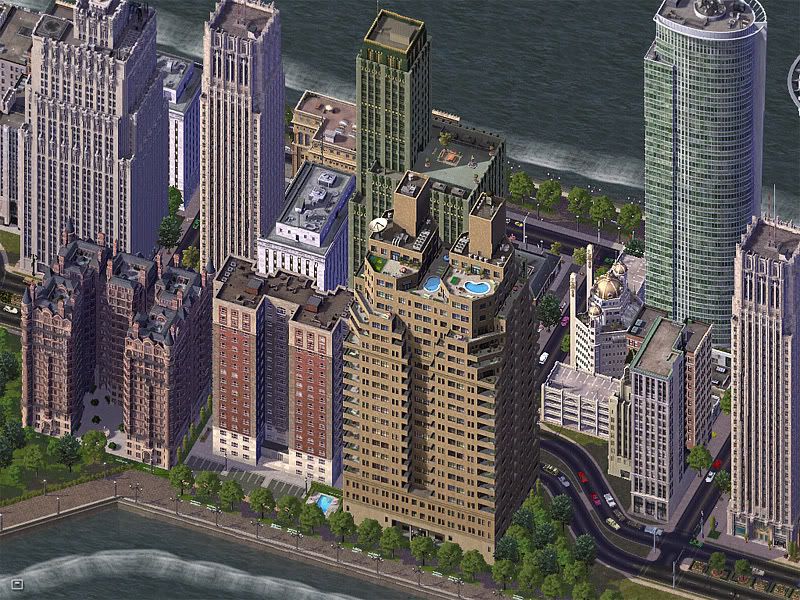 This is the northern part of the island, with a few art deco, and gothic buildings.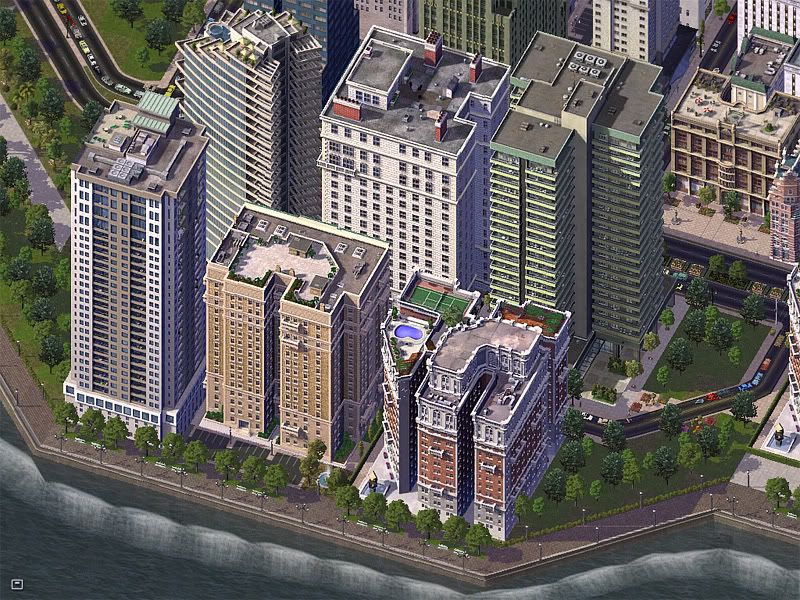 More apartment buildings on the eastern side (and yes, you've probably seen these a million times before
)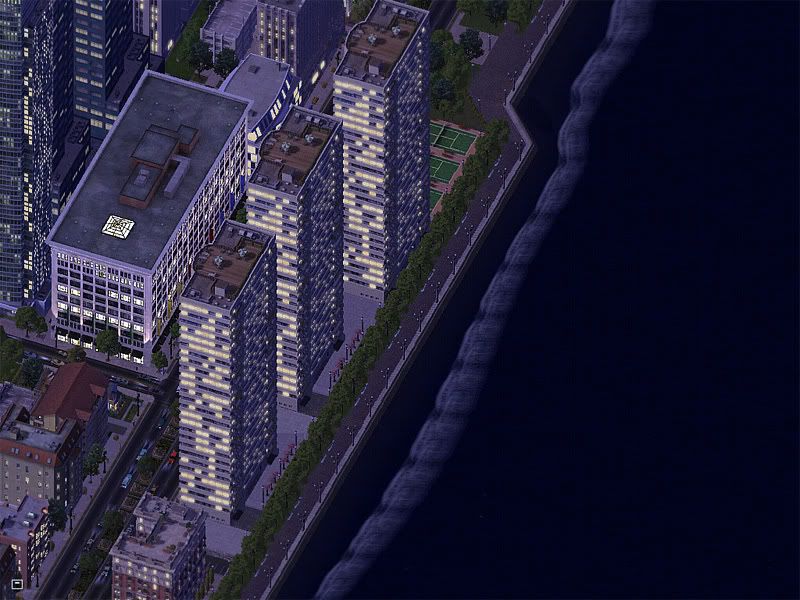 The 'Trio' Highrises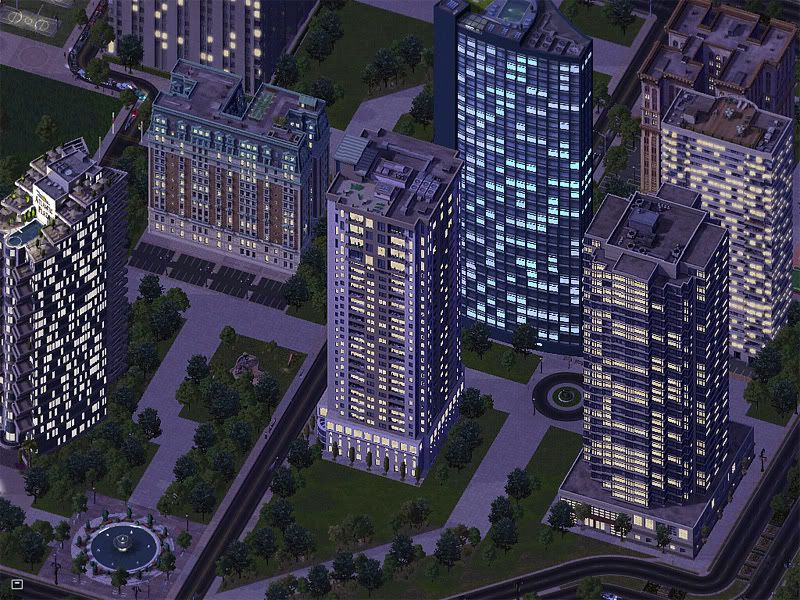 And finally, some scattered buildings between parkland at night.