Island park and more downtown
This update will basically show some more of the area around downtown that didn't get covered in the first post, so I'll start with the biggest park in Parkopolis! It's so big it takes up a whole island!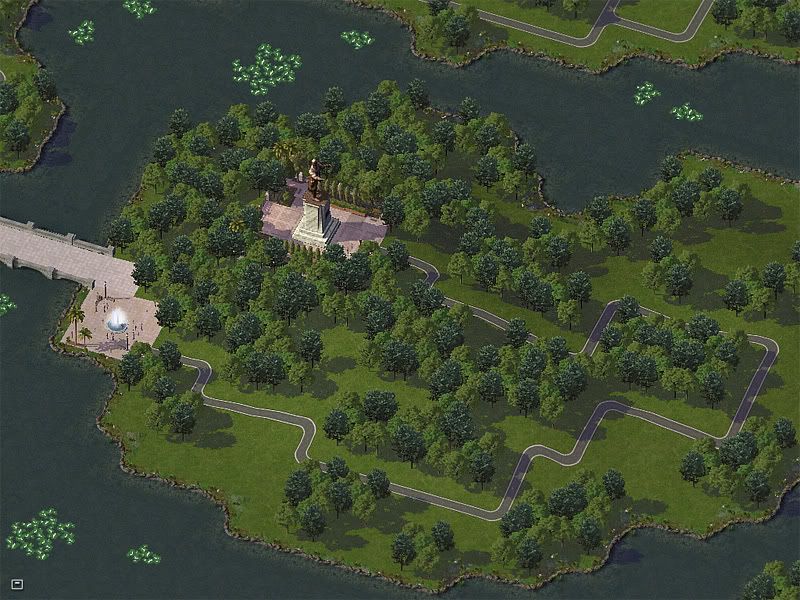 This is a statue of the founder of the park. (I haven't thought of the name of the park yet) It was placed on a small island entirely surrounded by a moat.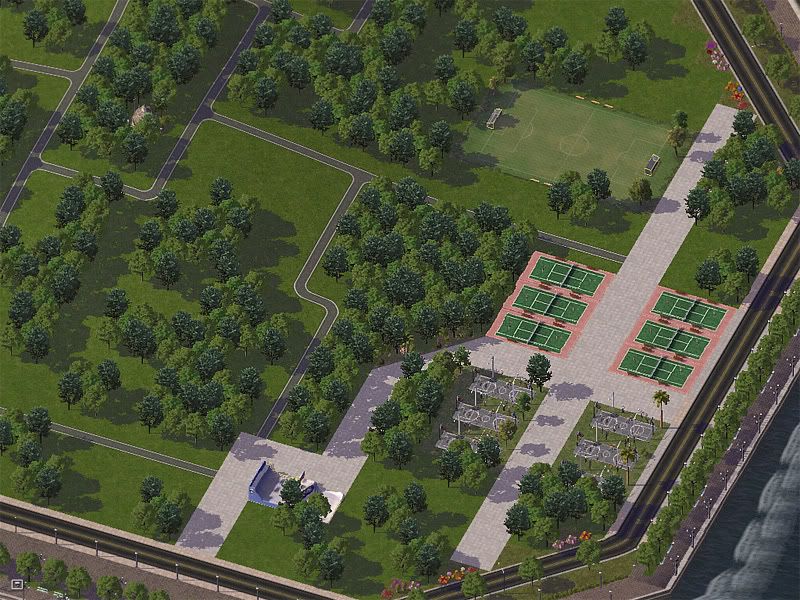 These are the sports and recreational facilities on the lower end of the park. Soccer doesn't look very popular today!
Nice waterfalls. What more need be said?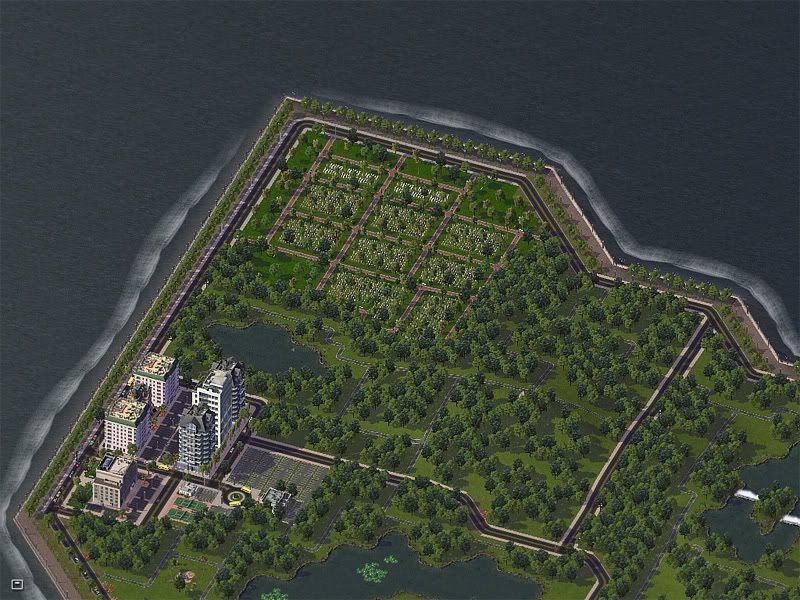 This pic shows the lucky resident's apartments (the only ones on the island) plus the graveyard, which has a limited amount of space.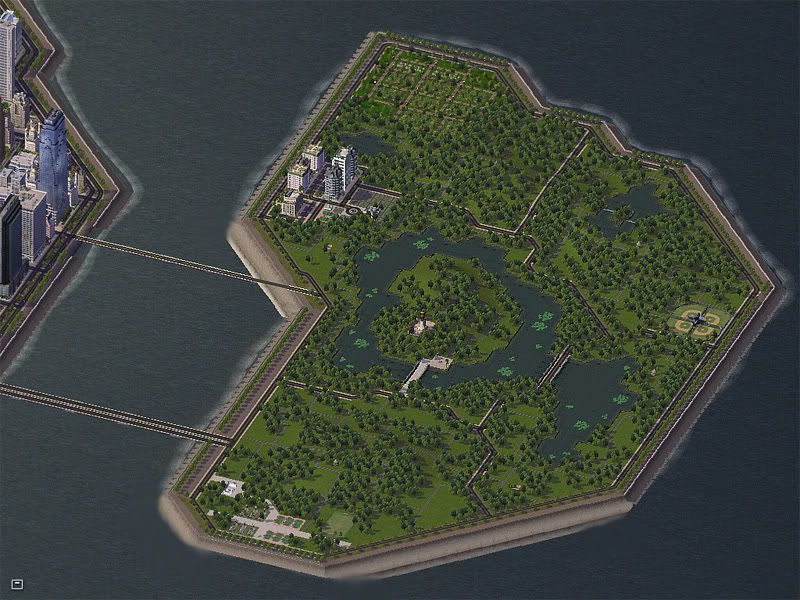 Heres what the whole park looks like from the air!
Now I'll show a few more photos of the best locations in the rest of the area...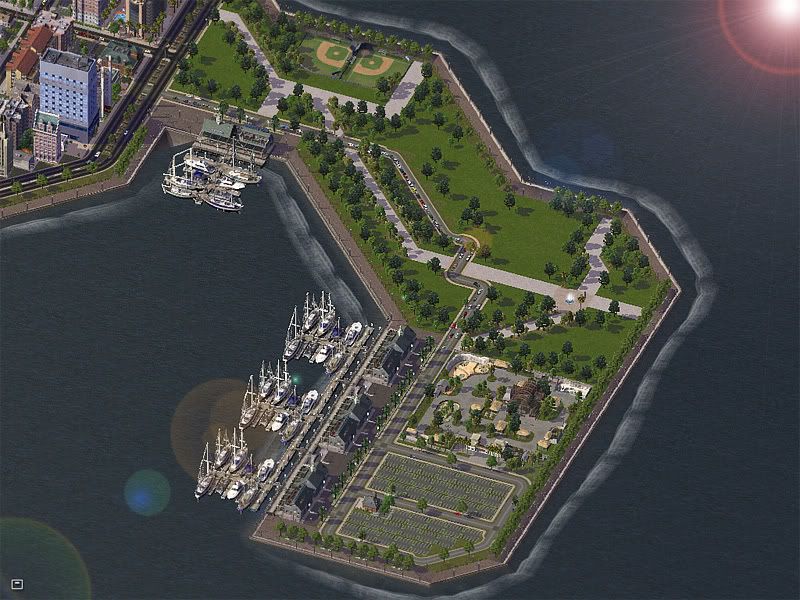 This is so far my favourite of all the marinas in Parkopolis. It also contains the city zoo.
This is the government district on the east side of downtown, and features from left to right- Opera house, stock exchange, city hall, city court, and major library.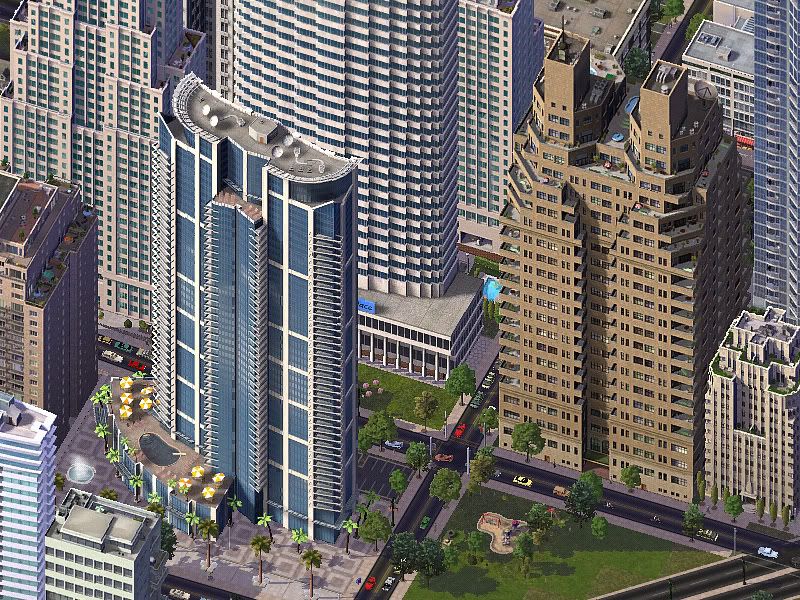 These are the huge apartment buildings near the government district and also the financial district.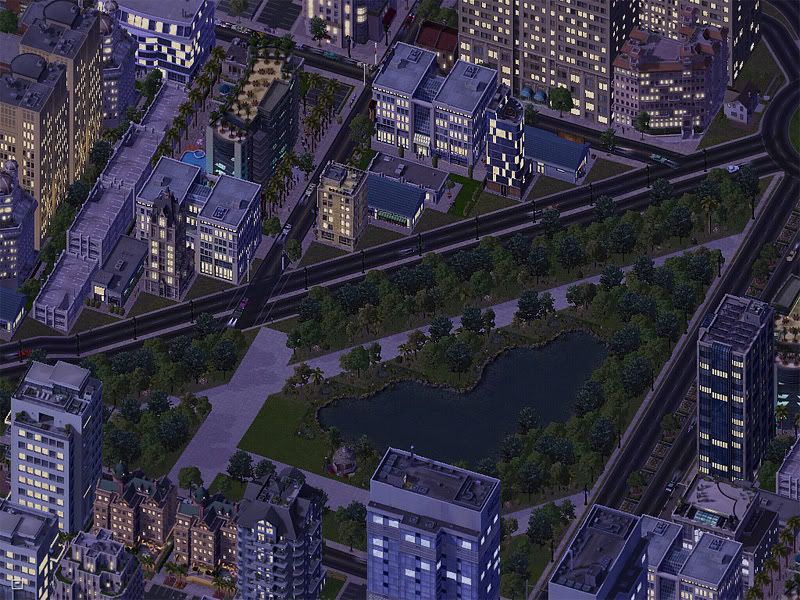 Both the avenues bordering this park lead to the roundabout connecting South Island to the mainland.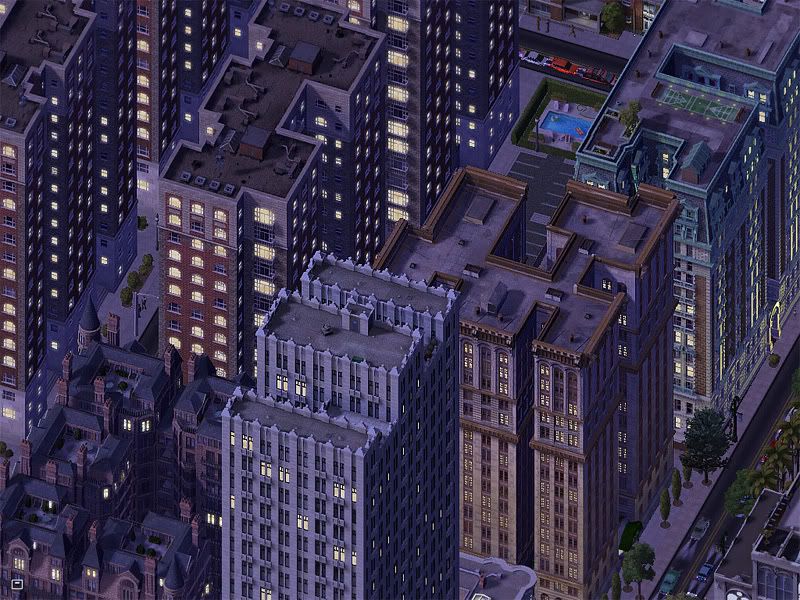 Some of the older but still awesome buildings in Parkopolis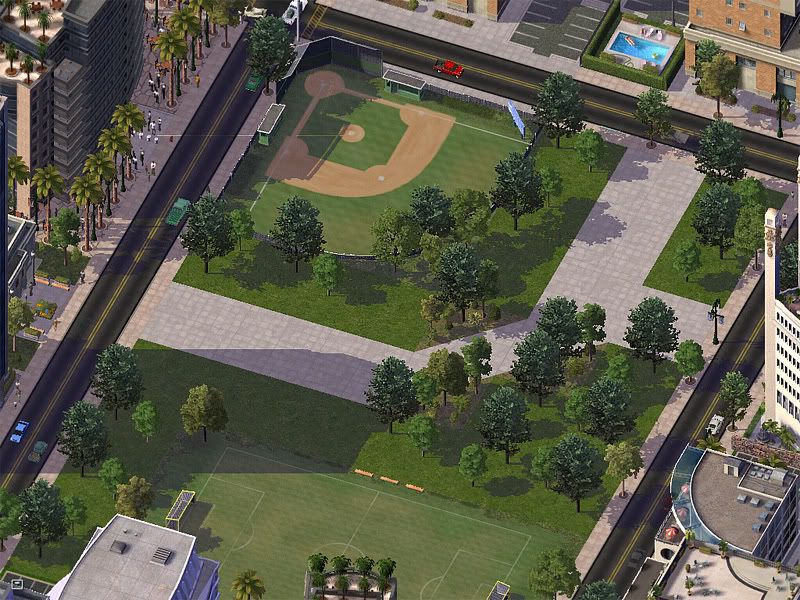 This is a sports park in the shopping area of downtown
Overview of the university and...hey! More parks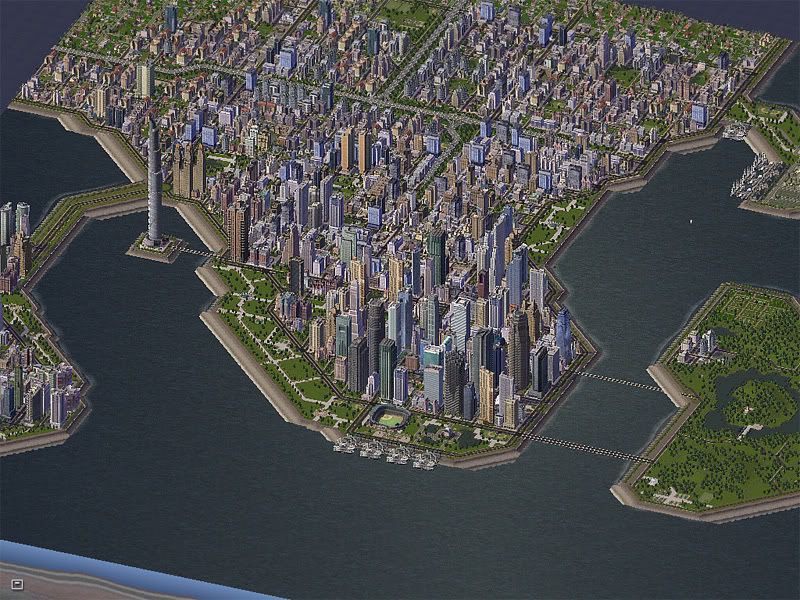 Daylight view of Parkopolis followed by...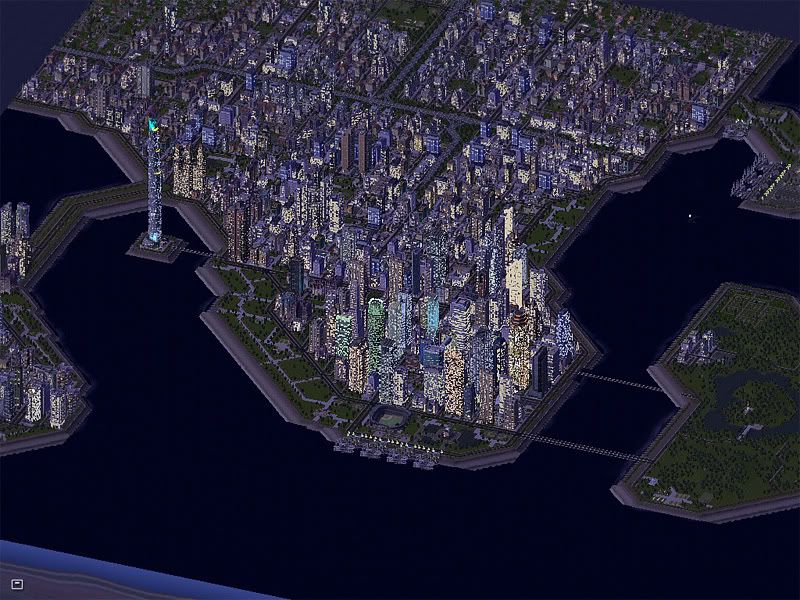 ...a nighttime one!