Cot
 Replies
ComputerGuy890100 - Thanks , Also thanks for finally coming to see one of mines , This like my 6th one
SeahawkFan121- Thank you lots. Also the water in the second pic has a trick involved.
Schulmanator - I have to remeber that felines and flora catches your attention greatly ;D
Edmonton_stinks- I know XD , Actually I didn't intend for that to be there. And when I first read your comment I laughed because it seemed so funny that it was there and I wasn't intending on it. Well it gives you an idea as to how close people live to nature in Sierrastare
Dark_Jedi 06 - Umm..Actually I didn't use ploppable water. I used a marsh brush from the ChrisAdams set you stated.
Hawkeye9 - Well it's here!
Zelgadis - Flora is everything! If there is no flora, There is no beauty...Well 90 percent of the time anyway
Tomasneto- Thanks!
Muck308- Thanks!
Jacqulina - Thanks Jacky! Also nice to see you again!
GMT - Thanks greatly!
---
 Cotê de Beau
Rue Adams is the road that runs most of the adjacent length of the Nïce River. The area surrounding the road is mostly wooded however there are areas in which there is residents. This picture was taken during a hot day in the summer.
This area is the Coastal Walk. This area is mainly a natural park that is in Central Cotê de Beau. Due to the nature of the coast here though there is no beachfront.
Central Beach is the main beach in Cotê de Beau. It is also the oldest established beach here established in 1882. Due to it's crowded conditions more beaches near Cotê de Beau have came to be within the last 75 years. The beach may very well be the cleanest in Sierrastare which prides it'self on keeping it's beaches clean and safe.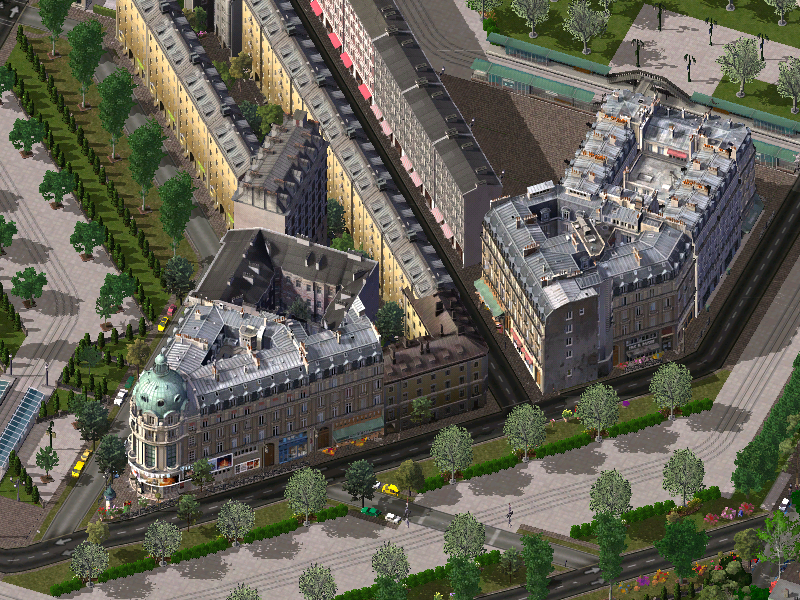 During the tourist season many cars flood the streets of the city. However after the week before summer ends comes to a close the city becomes alot less lively and alot slower. However many residents still live outside of the city's core. There are 100,000 residents in Cotê de Beau's proper jurisdiction. However there are 239,000 in the metropolitan area.Meaning even though they may not be well defined. This city has suburbs.
______________
emh2009©
***
NOTICE
This update has been posted in the other City Journal Section.
You can post comments here or there if you please  and they will all be responded to.
Thank you- Shingure