A brief look at Centraal Henenval's public transport network
Entry posted by Frdm920 ·
131 Views
CAOV, Connexxion and NS present
The Centraal Public Transport Network
Overview
Consisting of several tram lines, bus routes with specially dedicated bus-ways and a large subway network; Centraal's rapid-transit network is jointly operated by CAOV (Central Public Transit Authority) who manage the bus and subway networks (and some tram services) and Connexxion (a real-world Dutch company) who provide other tram services, the rapid transit system is the easiest and cheapest way to get around the district.
Inter-district train services are provided by NS (Nederlandse Spoorwegen the Dutch national rail company) who operate regular services to the commercial centre and hi-speed services between the Port and Airport Districts.
History of Centraal's Mass-Transit
Originally starting off as a simple series of bus routes and ferry services along the Canals run by CAOV and a commuter rail service operated by NS the public transport system underwent a major overhall in 2035 with the huge influx of refugees. The canal network was ripped up and the ferry services removed, NS abonded their above ground rail network and sunk it underground, they now only provide inter-district services. 4 New CAOV tramlines were established to provide relief for the now congested road network, and a new company entered the stage. After sucessful enterprises running mass-transit in the commercial districts of Henenval, Connexxion decided to provide services in Centraal. Establishing two private lines and converting many of the NS above-ground stations to light rail the Connexxion GLR service is now a leading player in the Centraal Mass-Transit network.
Now Pics: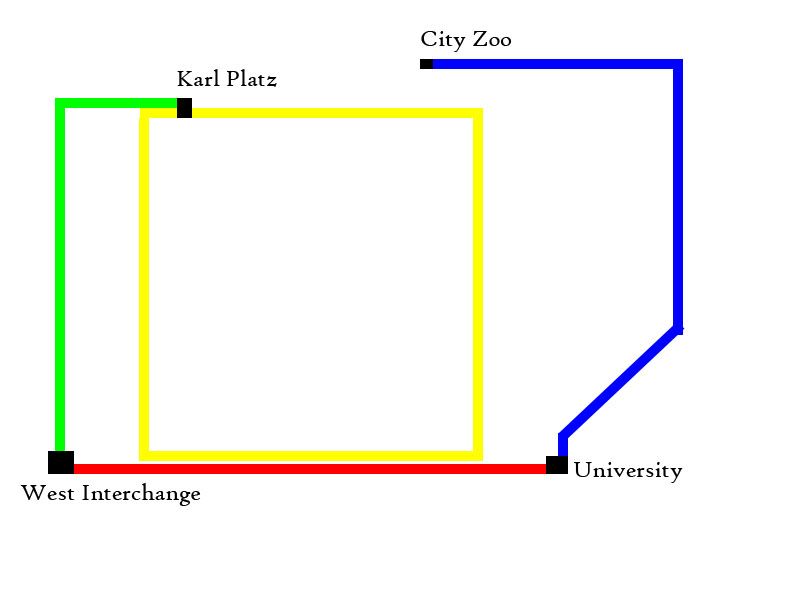 A basic map of CAOV's 4 tram lines. The Yellow Ring line, the Southern Red line, the Western Green Line and Eastern Blue line.
This was a hastily made basic overview a more detailed one will be added later (or in an alternative entry) there is actually an interchange missing between the yellow and red lines.
The tram interchange located near Henenval university sees large commuter levels, serving as the terminus of both the red and blue lines there is very little that can not be reached from this station.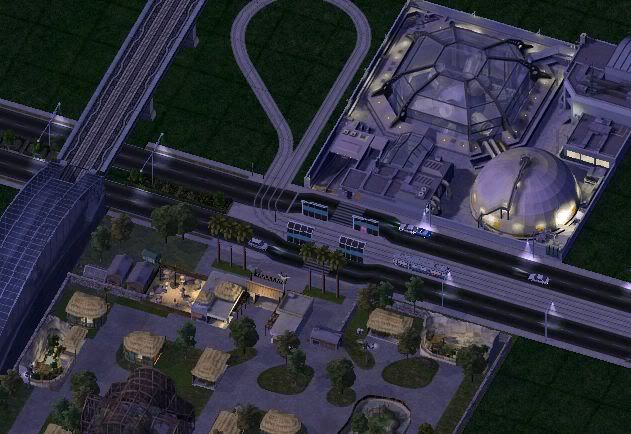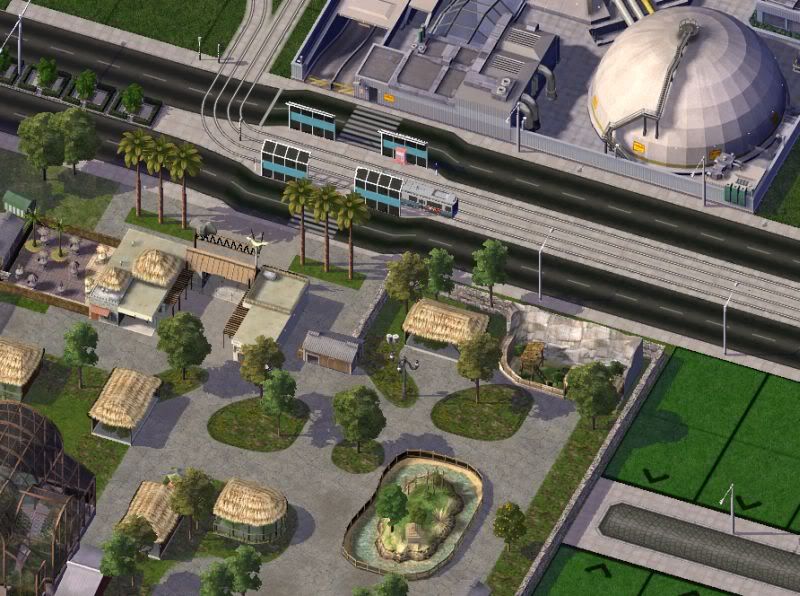 On the opposite end of the Blue line is the City Zoo and Centraal's power station. The zoo enjoys large vistor levels thanks to the CAOV networks that connect to it (along with the Blue tram there is a bus route) and the hi-speed station located next door.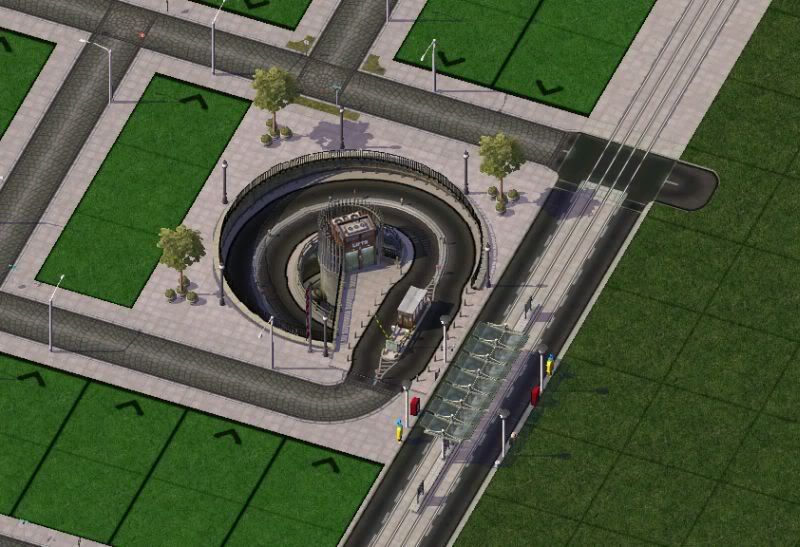 One of the busiest stations on the blue line (hence the parking garage located right next to it) as you can see the trams run in roads (and on top of streets) with stations buit directly into the road as well a clever space saving idea of the CAOV.
Lastly a picture of Centraal Station and the HSR station located nearby, Centraal Station is not serviced by any tram networks (neither CAOV nor Connexxion) but is the hub for all bus services within Centraal Henenval (you can see a CAOV bus in the picture)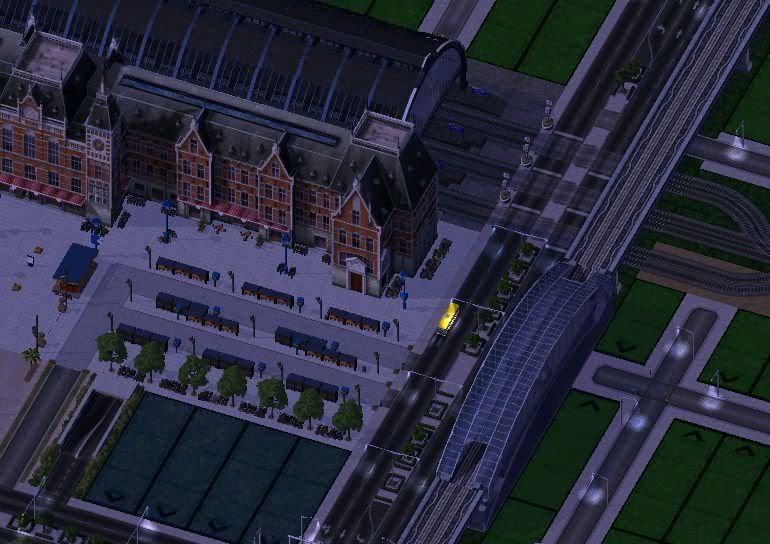 That's all for now more pictures soon
Oh and if anyone could tell me where I could find an elevated bus-station to use with the NAM road puzzle pieces that would be greatly appriecated