Road Works
Mr Caleb Johnson, also known as CJ for short, was quick to propose the first ever road plan for the young Vantieg colony. CJ was also quick to yet another first for the new world. Contractors. CJ manage to hire a man that is as ambitious as himself, a man known as Wesley Starr. Starr, also sometimes referred to as The Greck..nobody knows why, grew up in Kansas City and quickly made a name for himself as a ruthless business man. It was Mr. Starr's business talents that CJ was so interested in. CJ knew Starr would be able to hire any crew and get any job done, regardless of the conditions.

Starr quickly managed to get a crew working and cleared the land where the road was going to be built. It took a good three months to simply clear the land, but Starr knew that with a main street a lot of new buildings would be going up along the road. New construction meant the land would need to be cleared anyways. Far easier to clear it now while they were there. The extra work might also bring in extra contracts for Starr to build another company from.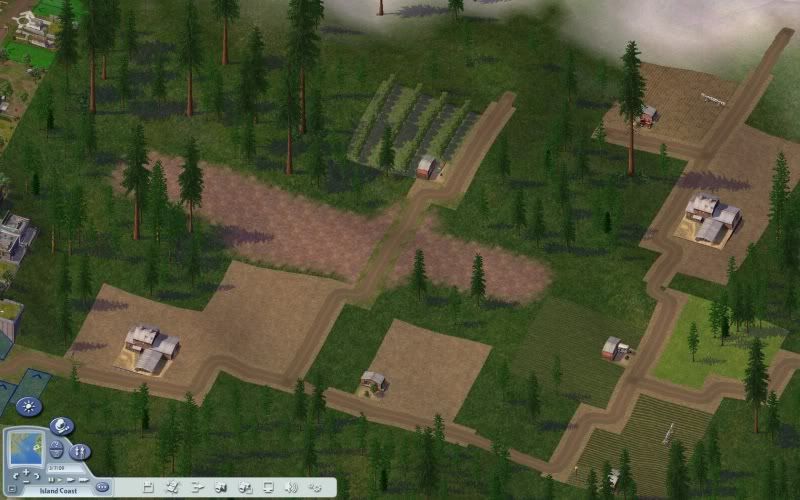 Knowing the project Starr was working on, a large order of cobble stone was ordered from America and had reached Rionville a few days after the work area was completed cleared. Starr's men immediately set about laying down the stone work that would make up the first cobble stone road in Vantieg. Something else new to Vantieg, and indeed the western word, Concrete side walks. Starr was not just a great business man but a forward thinking man. Starr saw many building owners making wooden and stone pathways and porches in front of their buildings to avoid patrons from dragging in the dirt and grime from the street. Starr felt that it would be far wiser to make a "sidewalk" a standard in Rionville. Concrete was a rather recent invention, or rediscovery as the ancient romans had a form of concrete, and being such a young technology made it rather rare. The concept of a "sidewalk" being made with a new technology was a sure fire way to forever put Rionville on the map.
After a good two years of bare knuckled labor, hand mixing the concrete, and putting up the oil lamps... a major section of Main Street had been completed.