Newspaper #4 + New Star Map
Nikki: Newspaper time!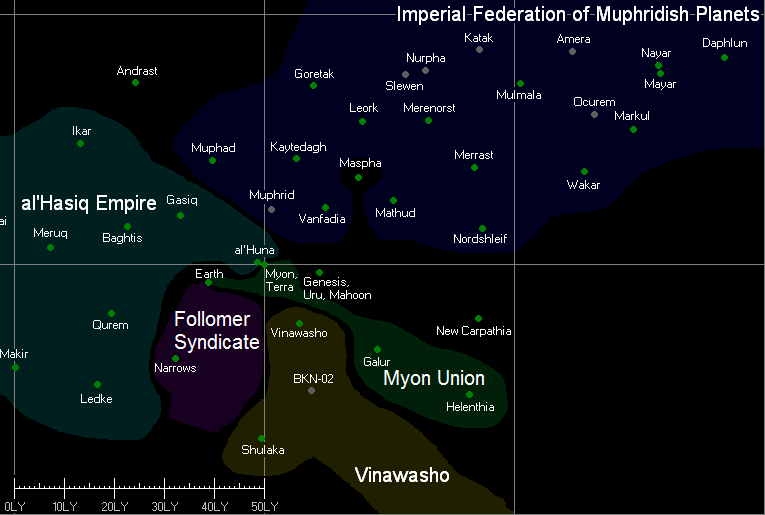 Nick: Updated star map, showing the area the Myon Union will control.
Nikki: At least in this part of the galaxy.

Nick: And it only shows the stuff that is known about.
Nikki: Both Galur and Helenthia are claimed by the Kingdom of Glump.