On the Move
On the Move
October 2nd, 0165AL (2021)
Niwärsni Dolinluke, Dolinluke, Imnatazhüthken
Lt. Black, Laur, and Major Zargolf were currently examining part of the Niwärsni Dolinluke, to make sure that it was safe for the summit that would be occurring in two days for the formation of the Myon Union.
Lt. Black: Where is Brad and Brian?
Major Zargolf: Brian's got time off today, so he's probably at home, but I don't know where Brad is, he was supposed to come.
 Laur: Did he run into a traffic problem somewhere?
Major Zargolf: Possibly.
Lt. Black walked over to scan the windows of the room, and looked out at the lake, which was crowded with buildings on piers and boats.
Lt. Black: Not sure how everyone avoids running into anything out there...
 Laur: Huh?
Lt. Black: On the lake.
 Laur: Oh.
Lt. Black: All clear here.
Major Zargolf: On to the next room.
The Narya RDPM
 Lauren: It seems there is an incoming holographic communication from Myon.
Gen. Yelslew: On screen.
A humming sound announced the opening of the communication, as a view of the Myon RDPM appeared in the holographic display. As soon as the view had totally materialized, the humming got quieter, until it was impossible to hear.
Sergeant Varmon: There has been an unauthorized short range transportation detected near Dolinluke. But it isn't Myonian.
 RA Laura: What type is it, then?
Sergeant Varmon: It doesn't match any recorded transporter type, but it is very similar to what the signal of a Dlorwani or Blitkarni transporter would be if modified for point to point transportation.
 Lauren: Interesting.
Gen. Yelslew: Can you determine the destination?
Sergeant Varmon: It appears to be somewhere in the East Granur Peninsula, in the Kingdom of Glump. Hold on, I'm picking up Brad's transmitter there, too...
Gen. Yelslew: Can you get a lock?
Sergeant Varmon: No, its too distorted, wherever he is must be shielded.
To be continued...
Yintar-Yanar

Nick: It's now time for stage 2 of the Yanar Mountain Rally--
Nikki: --which is a lot hiller than stage 1.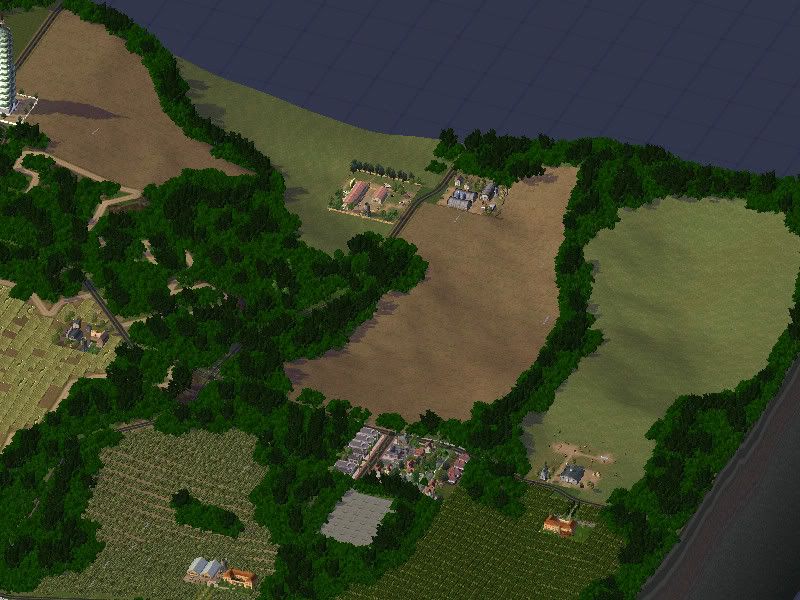 Nick: Stage 2 starts out at the same place stage 1 ends, with a short run though town, the a left turn back the way stage 1 came from.
Nikki: Once it reaches the first intersection there is a right turn to the north, onto a relatively straight road.

Nick: Well, it's relatively straight right here at least.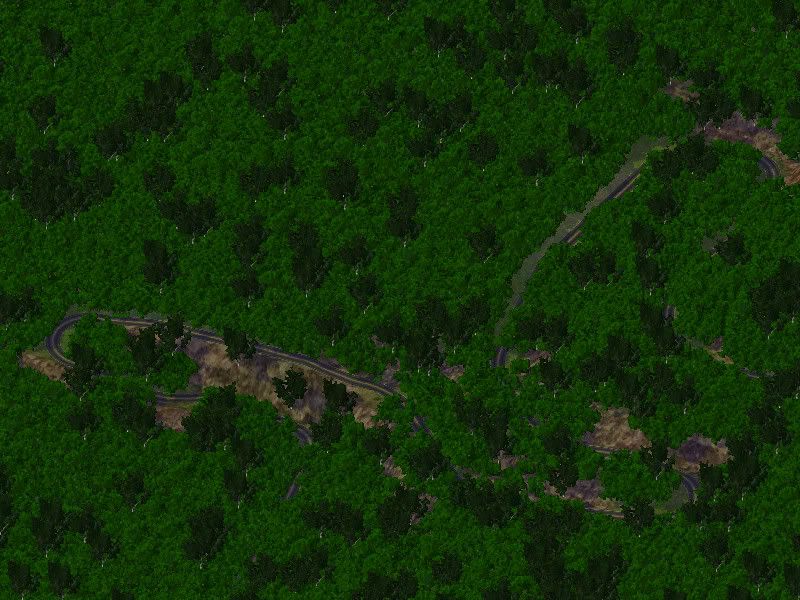 Nikki: Not so much just a little further to the north and past the farms.

Nick: Watch out for the hairpin turns.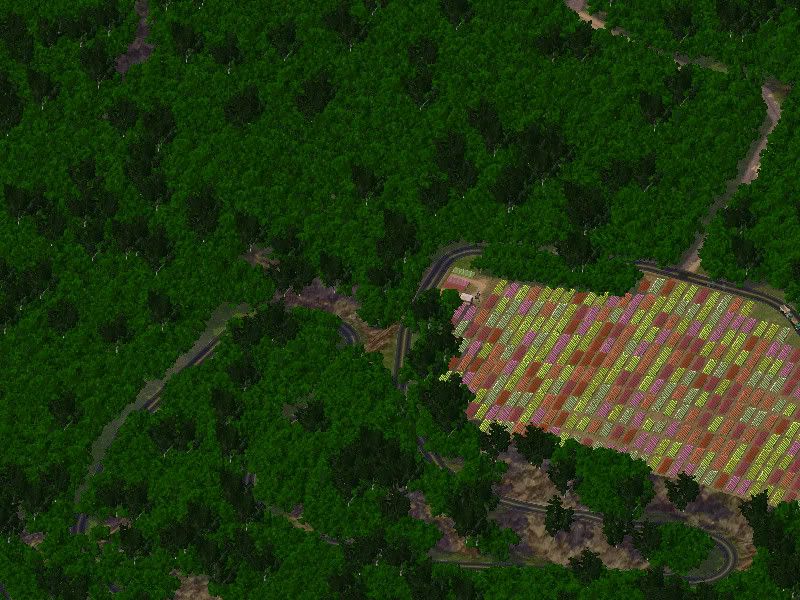 Nikki: And more hairpin turns.

Nick: There's somewhat of a loop around the farm, then a left turn back onto a dirt road.
Nikki: Which promptly heads up the side of a mountain.

Nick: Make sure you don't fall off of the cliffs, it's a long way down.
Nikki: After a little more of the cliff-side driving, the track ends up in the snow.

Nick: As if driving on dirt wasn't hard enough.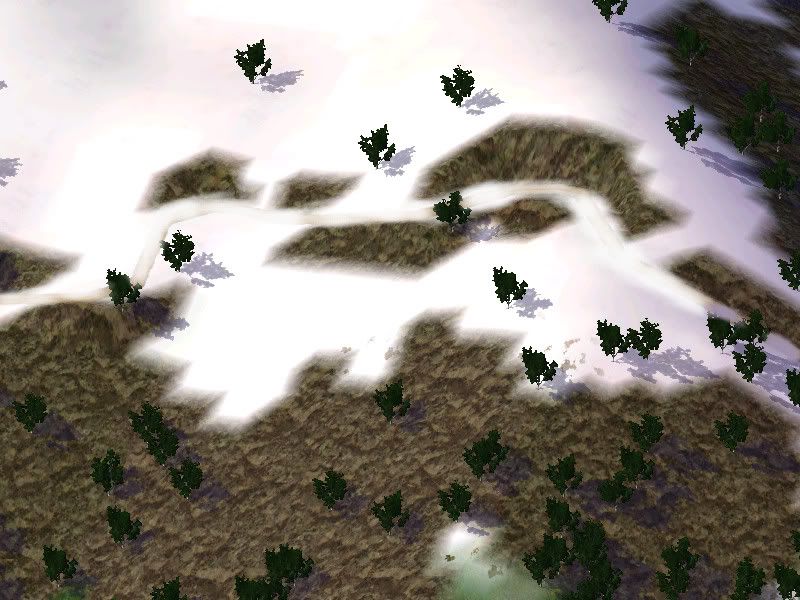 Nikki: After reaching the highest point of the track, it begins heading back down the other side of the mountain.

Nick: But not before throwing in a couple of sharp turns in the snow.
Nikki: Good luck here, steep downhill track makes for some high speeds.

Nick: Which can create some spectacular crashes if your brakes break.
Nikki: And back up the mountain we go...

Nick: Watch out for that hairpin turn on the edge of a cliff.
Nikki: And at last, the finish line for stage 2.

Nick: And another parking lot for racers to prepare for the 3rd and most likely final stage.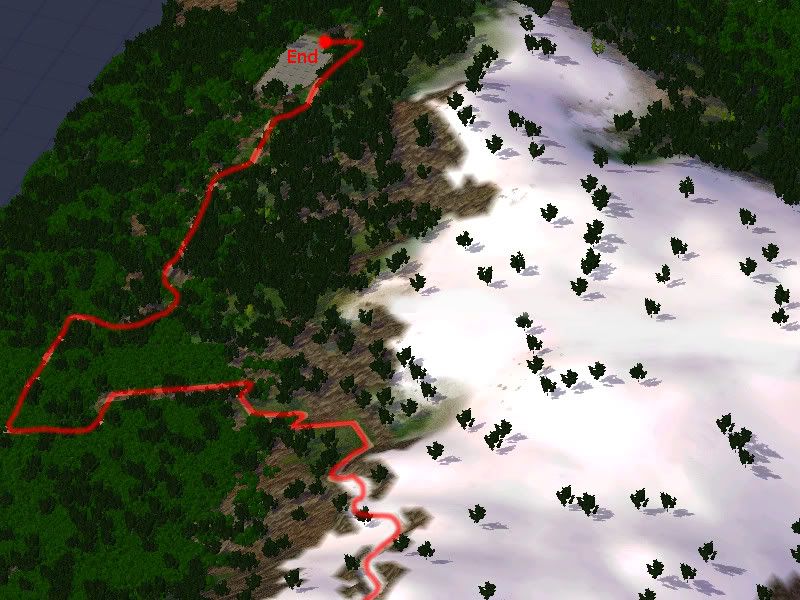 Nikki: Hey, the map is all on one mosaic.

Nick: Even though it crosses three city tiles.
Nikki: Anyway, this should be self explanatory, stage two starts at the point marked start, and ends at the end point.
Comments:
Note: "Niwärsni" is Zukish for "Hall" or "Meeting place," and Dolinluke is the capital of Imnatazhüthken, the largest country on the planet Myon.
dfnva: Glad you like it!
Archean: Deeper meaning? Not that I know of.
belfastuniguy: Thanks for the comment!
Schulmanator: That would be a good idea.
pipishere: I'm glad you like it!
NMUSpidey: Well, Yanar is somewhat flatter than Yintar... And stage 2 is here!
fabsies55: Thank you for the comment!
Zelgadis: You'll have to ask Valira to find out what she is working on...