Valira Muchi
Valira Muchi
October 2nd, 0165AL (2021)
The Narya RDPM
 Lauren: I have come across information that suggests that Valira has taken over P79-V72.
Gen. Yelslew: That's the planet where we found Daniel, isn't it?
 Lauren: Yes, and I believe it may have more technology there then just the transporter system.
 RA Laura: That could be a problem.
 Lauren: Indeed. However, the good news is that Valira is not actively targeting anyone at all so far, as far as I know. However, it may be only a matter of time before she picks a target somewhere in the galaxy.
Gen. Yelslew: But who would she attack?
 Lauren: I don't know. Most likely, it would be somewhere where she would be sure of victory.
Gen. Yelslew: In that case, it should be good that Myon is becoming unified, she might be less likely to attack.
 Lauren: True, but I fear that she will eventually attack Myon, as Myon has been involved with her in one form or another several times already...
 RA Laura: In that case, I suggest building a planetary shield on Myon after the Myon Union is formed, as a precaution, both against Valira, and the Scourge.
Gen. Yelslew: That is a good idea.
 Lauren: Yes, it is. Now, what is the progress on the exploration of B54-7YG?
Gen. Yelslew: There is still no sign of the Predecessor power cell, but it is an entire planet. However, we have discovered plenty of technology that according to the records we have been able to find, belong to an alien race known as the Tekchal, which appear to predate even the Predecessors.
 Lauren: What about the weapon against the Scourge?
Gen. Yelslew: It appears that it is a very specific pulse that is designed to disrupt the Scourge's power generation capabilities, causing an overload. However, it requires a large amount of energy to generate this pules, and a black hole is about the only thing that can be used to power it. However, a Predecessor power cell should be able to power a smaller version to take out any nearby Scourge ships, within a radius of several million miles, possibly up to 100 million miles.
 Lauren: That would be helpful, if we ever find the power cell, as I doubt the one form the pyramid has enough power to run any sort of weapon.
Gen. Yelslew: Yes, I'm thinking that it could possibly be built in Mloret's old flagship, there is plenty of room in there, and it should be easy to repair, it's only been shot full of holes, not actually destroyed.
 Lauren: Hmm...
Meanwhile, in another part of the galaxy...
The castle on P79-V72
Valira Muchi: Exellent... now I can work in peace, and anyone who dares to disturb me will wish they hadn't...
Yintar-Yanar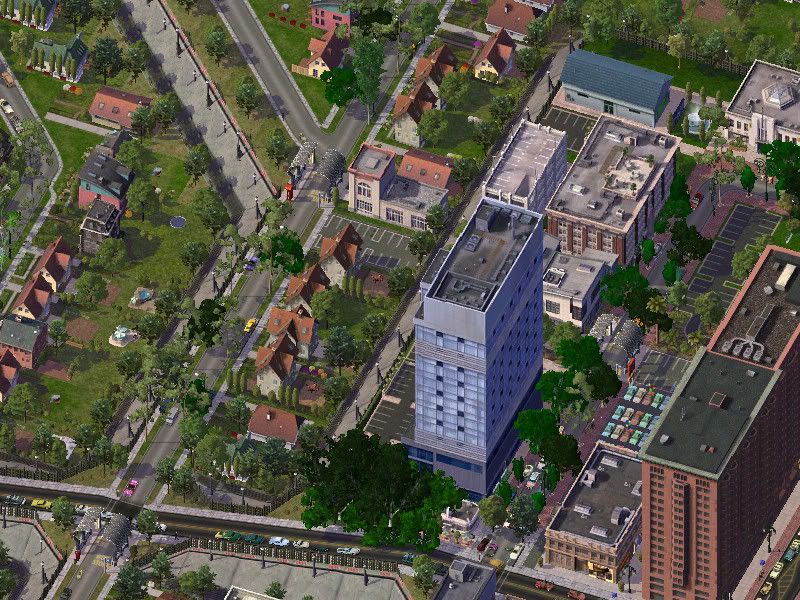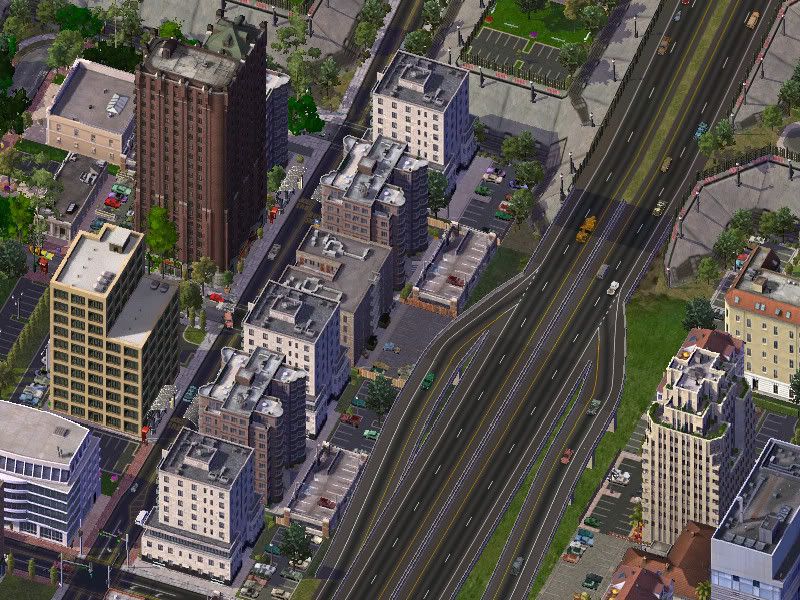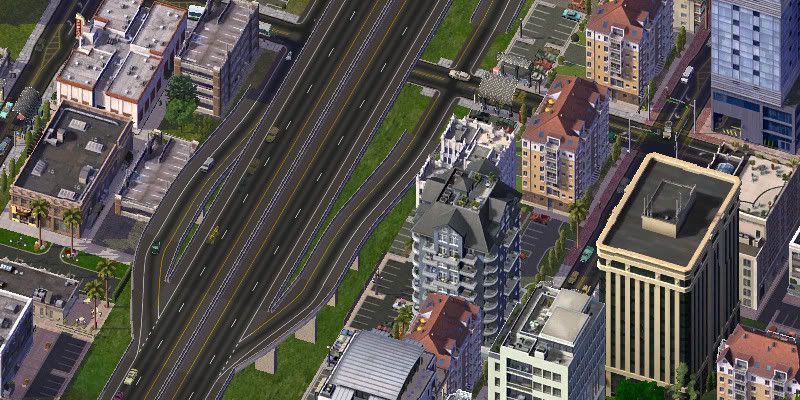 Nick: We're back into the main city part of Yintar, at least the west part of it.
Nikki: The visibly highway is M-3, and this area is just to the east of the area that was shown last time we were in this part of the city.

Nick: Continue up the hill and then down the other side, and you'll reach the cloverleaf, and a little ways after that, Lamranu.
Nikki: And of course, the ubiquitous MCN apartments make an appearance.

Nick: By  the way, this is the same area seen in the preview.
Nikki: To of the hill, at night.

Nick: Because there hasn't been any night pictures for awhile.
Comments:
Petrovar Ambassador: Yes, they sometimes get long.
pipishere: Well, the Scourge aren't known for they're style.
Archean: It's not that simple, unfortunetly...
Schulmanator: Pesky photon pulses...
Zelgadis: Maybe some stairs would be a good idea...
Leech10: Interesting track there...
Schulmanator2: Don't need a key? How did that work out?
NMUSpidey: Now, what about stage 2 of Yintar-Yanar's rally? It's coming... sometime.
Evillions: I made the starships in GMAX, and used an image editor to make the explosions.
Zelgadis2: Just make sure you finish your passing before hitting a curve.
Schulmanator3: Thank you for posting your 10,000th post here!
Shingure: Don't you mean Dekakilo?