Rabbit?
Rabbit?
September 19th, 0165AL (2021)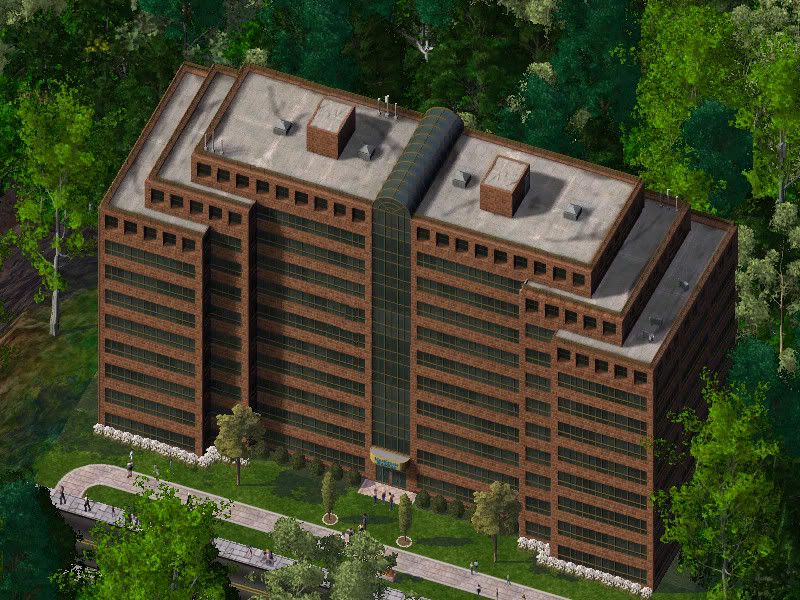 Myon RDPM
Gen. Yelslew: The ship is almost here, what is the closest Myonian ship to its location?
Sergeant Varmon: The freighter Gruten, sir.
Gen. Yelslew: Contact them
Sergeant Varmon: Yes, sir.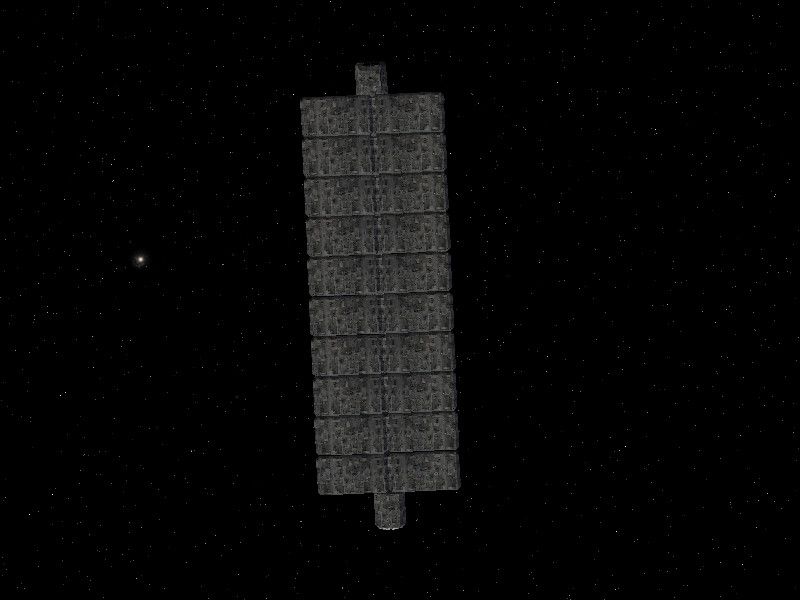 Freighter Gruten
???: I am Captain Takurn Karakh of the freighter Gruten
Gen. Yelslew: We have detected an unidentified ship traveling at warp into the Anacata System, near your position. Can you confirm?
Captain Karakh: Yes. The ship is traveling at roughly warp 22, using the Vinawasho warp scale, and is about the size of a Yanar Class runabout.
Gen. Yelslew: Good.
Captain Karakh: Hold on, they're slowing down. Warp 20--18--15--12--8--5--2--they've dropped to sublight speeds. Now picking up ship on short range sensors, they are approaching on an intercept course, and slowing down. Ship has a cylindrical body with a set of wings curving downward, ending with pods of some sort.
Gen. Yelslew: Hail them.
As the unidentified ship slowed to a stop relative to the Gruten off to it's port side, Takurn Karakh hailed it.
Captain Karakh: This is Captain Takurn Karakh of the freighter Gruten, please respond.
There was static over the communications system, before an image of a cramped-looking bridge of the other ship appeared on screen.
???: I am Wrixi Lemmis, and I am a peaceful explorer from Lagomorphia.
After a short pause where the both of them were simply staring at each other, most likely due to never having seen anyone who looked like that before, Takurn added General Yelslew to the communication.
Gen. Yelslew: I am General Yelslew of the RDPM.
Wrixi: What is this RDPM?
Gen. Yelslew: It is short for Ruyarwni Dierapyámuk Myon, which translates to Myon Stargate Command. Basically, it is in charge of most of the exploration of space, both by ship and though the stargate.
Wrixi: I am not familiar with this stargate.
Gen. Yelslew: Basically, it is a link from one planet to another in different star systems. Not all planets have them, which might be why you haven't heard of it.
Wrixi: Which is the planet you refer to as Myon? My ship is detecting two habitable planets in this system.
Gen. Yelslew: The planet closer to the sun is Myon, the other is Terra.
Wrixi: So your species is Myonian, or something similar?
Captain Karakh: No, zuke, actually.
Gen. Yelslew: There are three intelligent species that evolved on Myon, the zukes, gremlins, and the Hasiq.
Wrixi: So where are they?
Sergeant Varmon walked over into the visible area in the screen and stood by General Yelslew.
Sergeant Varmon: I am gremlin.
Wrixi: And the Hasiq?
Captain Karakh: They left over 10,000 years ago, and moved to Al'Huna, a planet orbiting the second star in this system.
Wrixi: Oh. I would like to see what your planet is like.
Gen. Yelslew: That we can do. Karakh, are you free to escort Wrixi Lemmis to Myon?
Captain Karakh: Yes, I can do that.
After a short jump, the two ships arrived in orbit over Myon
To be continued...
Yintar-Yanar

Nick: Tamara again, this time the northern part of it.
Nikki: Are those farms?

Nick: Yes.
Nikki: Big farms?

Nick: Yes. It's slightly flatter here.
Nikki: But still hilly.

Nick: Yes.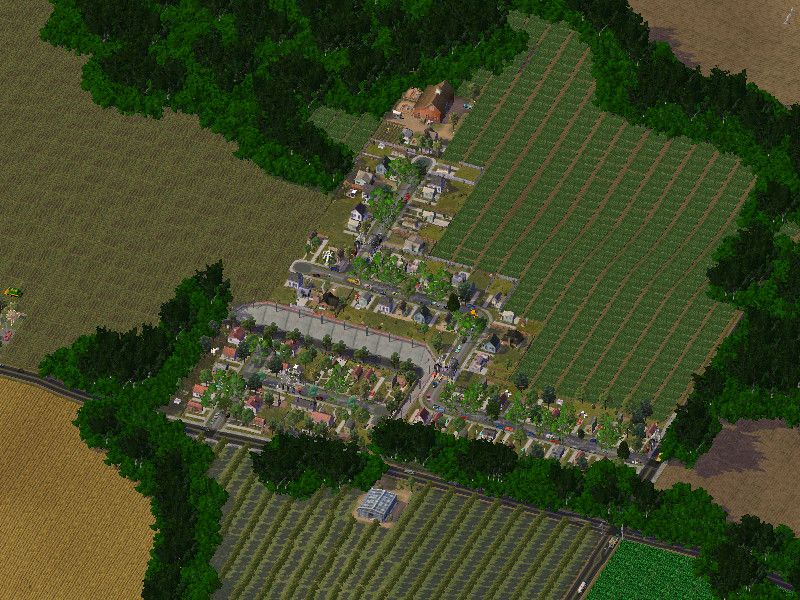 Nikki: A small extension of Tamara, slightly further to the north, surrounded by farms.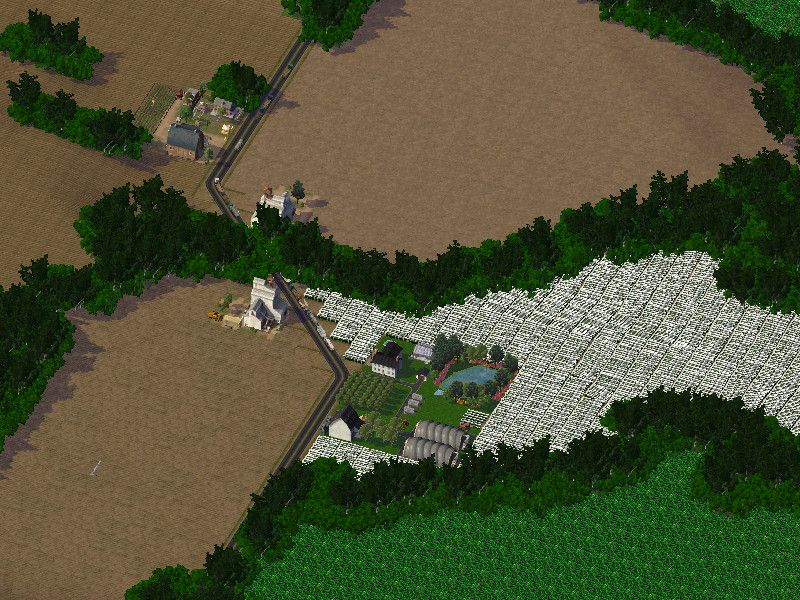 Nick: More farms, of various types.
Nikki: Hilly farms.

Nick: And even more farms.
Comments:
Vinawasho uses the same warp scale as in Star Trek TOS, and warp 22 is roughly equal to warp 9.96 in the TNG scale.
Archean:
Brad: Myon has two territories on Earth--
Brian: --Myoria and Galaenther Island.
Brad: And Myon is a part of the SCJU, with most member nations being relatively small countries on Earth.
Brian: As for the ship, as you can probably already tell, it's not Romulan or Klingon.
Brad: Its basic design does look vaguely similar to Romulan ships, though.
Brian: But not much.
Brad: and as for the UFP, there is Jadzia.
Jadzia: Hello.
NMUSpidey: For ship details, please read the update. And what about Mloret and the Scourge?
Zelgadis: It still is faster than planting all of those trees, or at least it seems faster.
Schulmanator: What type of buildings?
Leech: To bad Galesfe City doesn't get more snow... Only problem with that is that it would make Yintar-Yanar feel like Antarctica.
Zelgadis2: Well, he'll be here for the next update for sure.
pipishere: Do you mean the Klargolni? Thanks for the comment!