Myoria Region View
Tomorrow, I am going to the University of Dayton to start college, and due to this, it will be a little while until I am able to update again (The first week has all sorts of stuff, after that the schedule should calm down.) Also, I have to transfer everything onto a new computer as well, though this computer is a lot faster, so that should make things easier. (At least in the city building area.) And so for now, I have the latest region view for Myoria.
Click for full size.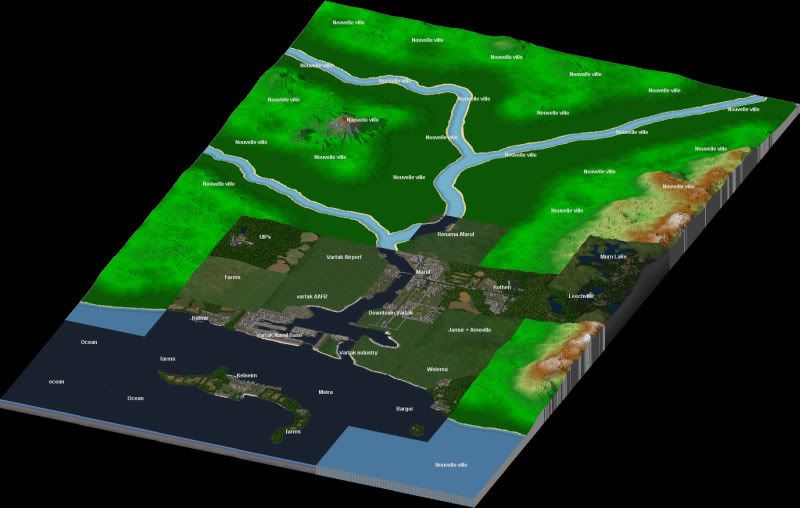 This time with city names; again, click for full size.
Comments:
Schulmanator: Or to bounce off of the planetary shield.
S1acker: I used Celestia for the space backgrounds, GMAX for the ship models, and GIMP for all the effects.
zelgadis: Well, I can pretty much guarantee yours will be better than the very first space battle I made several years ago... which was made using MS paint.