Crossing the River Red
Entry posted by beebs ·
106 Views
Welcome back! I haven't been able to do any new work within the city, so I figured I'd show whats going on in the outskirts.
There's a new bridge over the river! Well not yet.. under construction. After 50 years of life, the province has decided it's time to retire the old bridge, completed in the mid 1960's. Its original construction was not of the best quality, and serious cracks have been discovered in the pylons. Rather than tempt fate, the province and the city have partnered to fast-track the construction of a new bridge. Progress appears to be going well, with the structure coming along very nicely on the western bank.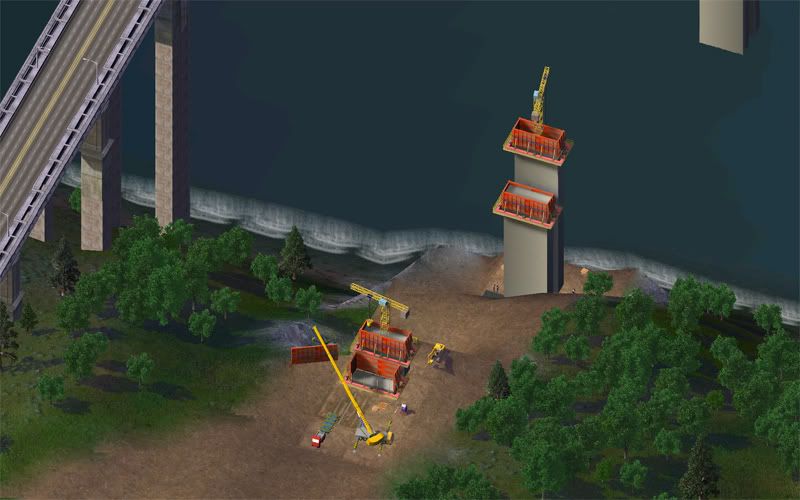 Looking down the eastern bank, we can see the construction of the pylons. There is still a fair bit of work to be done before they can support the bridge deck on this side.
Here on the western side, we can see how Highway 1 will be rerouted to move onto the new bridge. As a part of this upgrade, the highway will be expanded to three lanes leading into the city of Red River, to accomodate the increased traffic coming from Winnipeg and further east.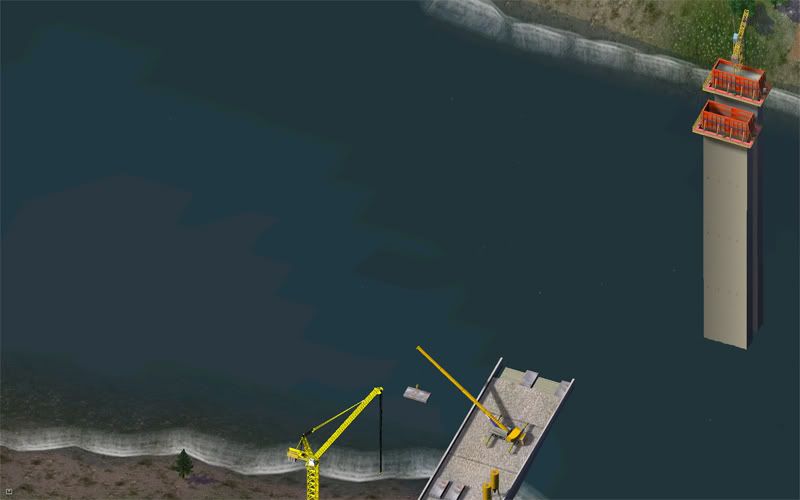 And just a shot of the center pylon in the river.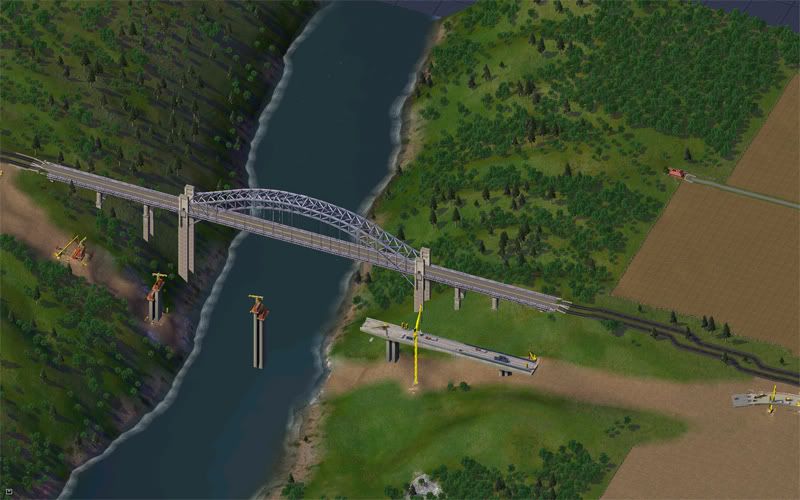 And finally, an overview shot. The bridge is expected to be complete by 2012.
And that's all folks.. Hope you enjoyed the update!