Happy New Year!
Entry posted by beebs ·
78 Views
Just a quick update for New Years.. here's how the folks in Red River are celebrating.. how about you guys?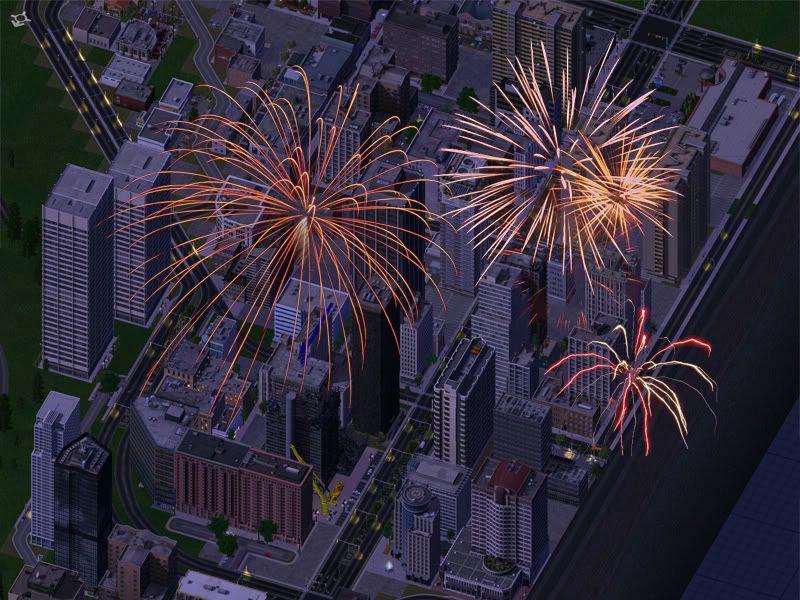 The grand finale of the downtown fireworks show. Although there have been some utterly dismal shows in years past, the city has consistantly improved in these last few years. Next year, it expected to move the show over Muskaseepee Park, in the river valley. Should be a spectacular display! But we'll have to wait until next year for that.
Welp, that's all for the fireworks this year.. onwards to 2010!
Now, I know this is a recurring theme with my CJs.. but my desktop has tanked again.
Hopefully, it shouldn't be long before I get things fixed up, though. And I may have a few updates up my sleeve, in the meantime. For now though, lets celebrate the year gone past, and the year ahead!