Lakewood
Its been awhile since I have updated my CJ.  I have been working like crazy expanding to the West, North and South of the CBD.  The population is now well over 800,000.  I just got Photoshop CS4 and still trying to get used to it.  I have Photoshop 7 on my desktop but because its down I havent been able to use in in a few months.
Heres my region picture.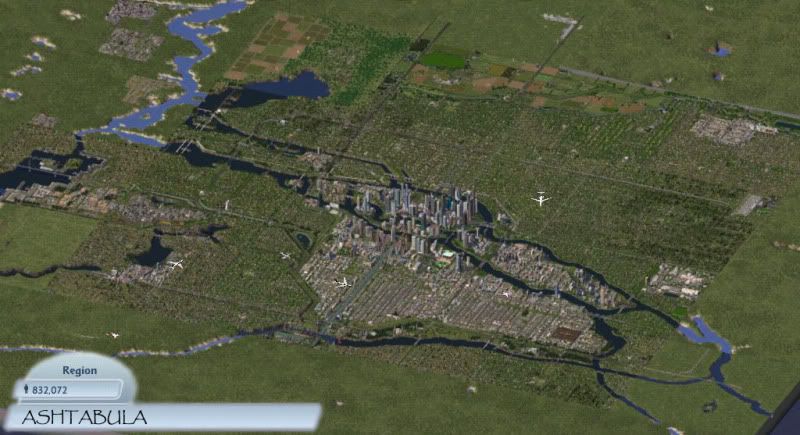 Lakewood is a small, hard working community of roughly 35,000 sims.  Lakewood is the third oldest community the region.  The small city started on the banks of the mighty Harding River.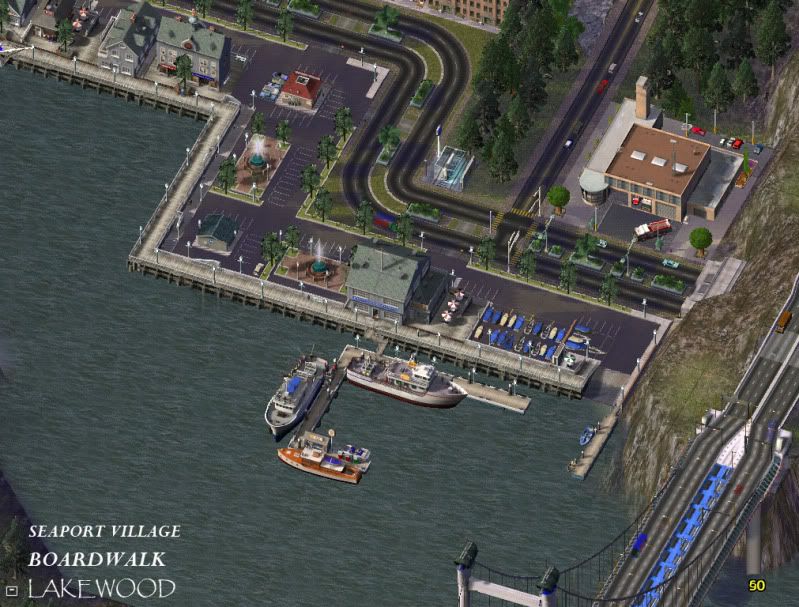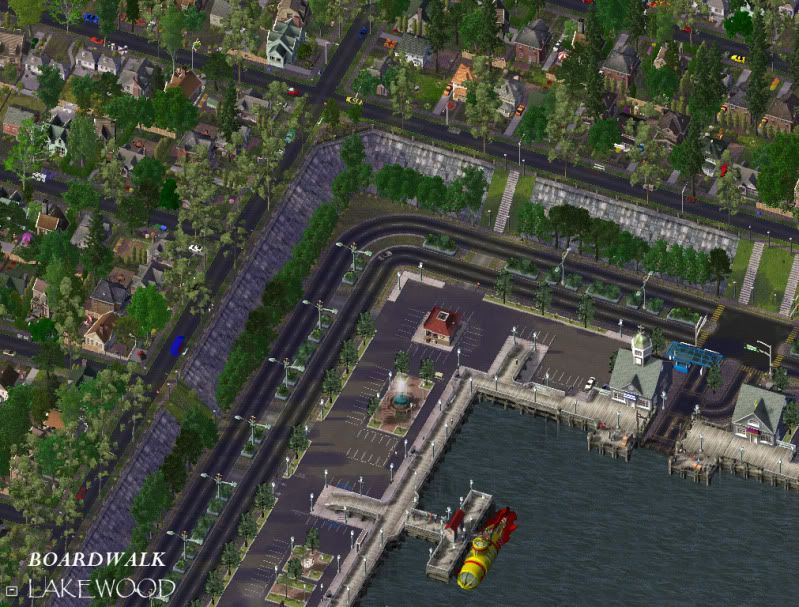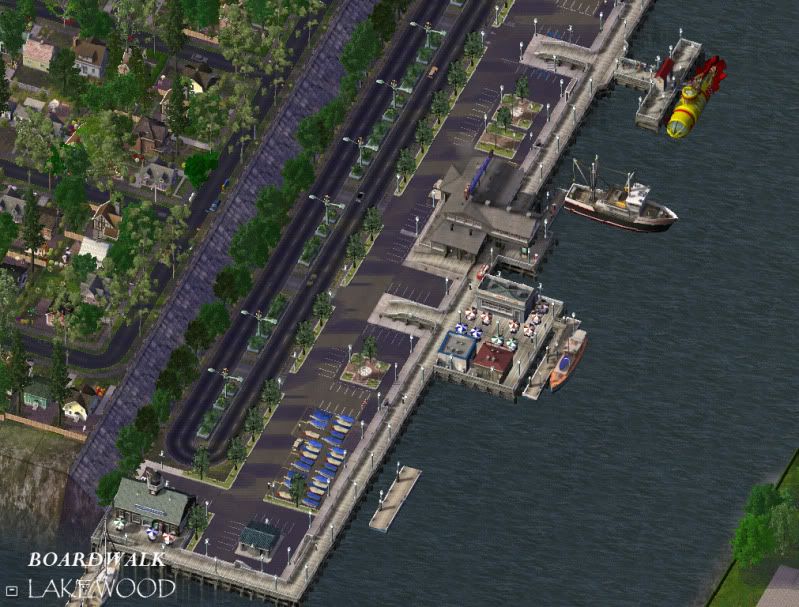 The main workforce for Lakewood is down at the Docks.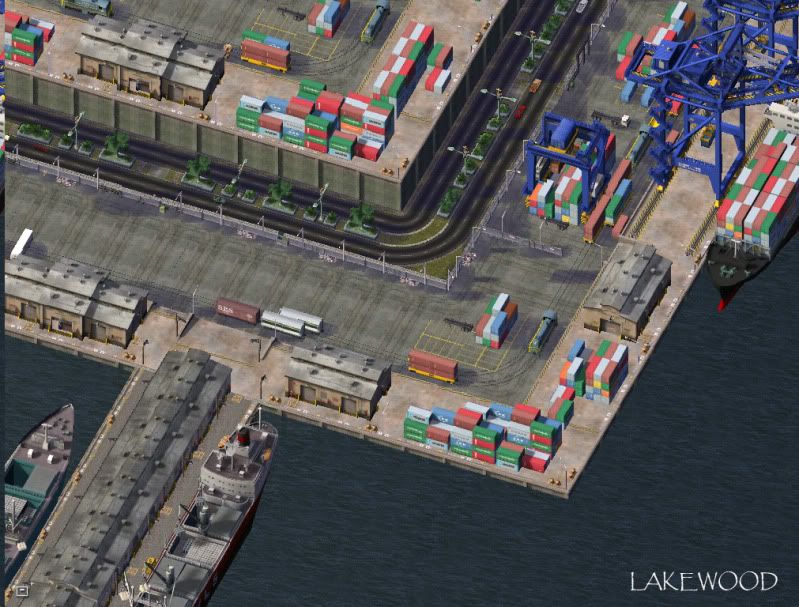 Ashton State Facility for the Criminally Insane was founded in 1891 for the states criminals  that committed very disturbing crimes.  Its now one of the Nations most haunted places.  Abuse, murder and rape put this former institute on the map of the paranormal.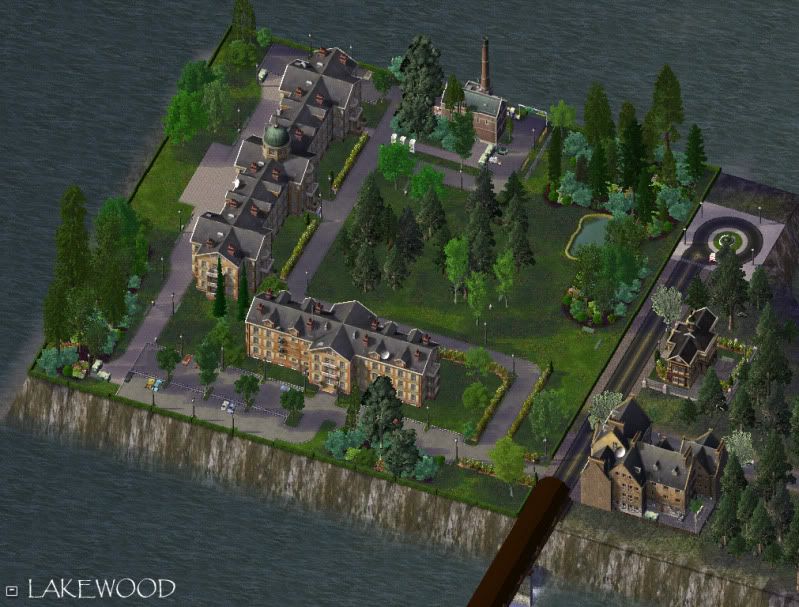 Harding Harbor Memorial Bridge was built in 1979.  Its the regions longest bridge at 1.5 miles long.  Before the bridge, commuters relied on a 15 mile "outta the way" drive just to get to work.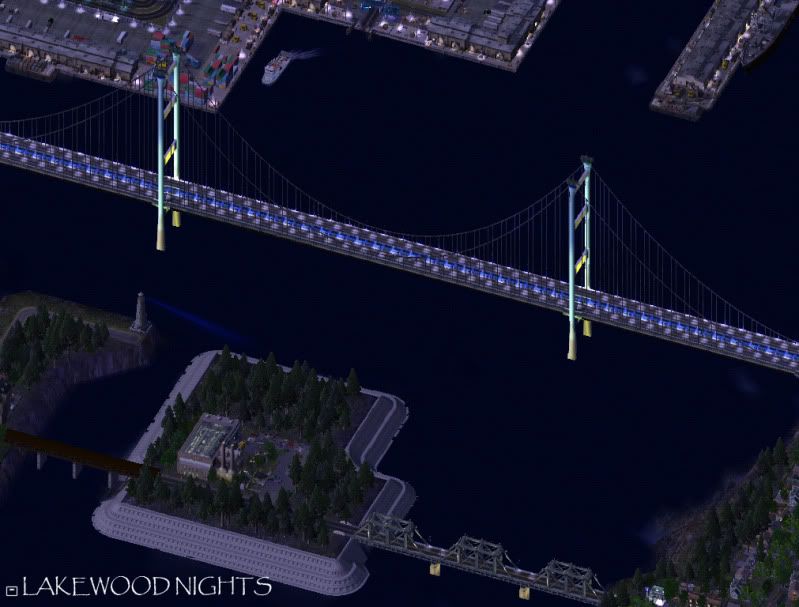 Some  night photos of Lakewood.........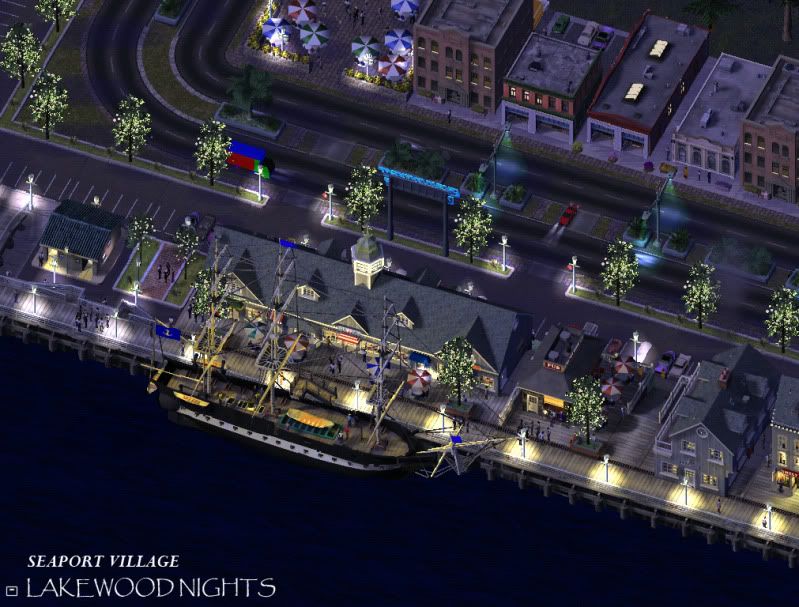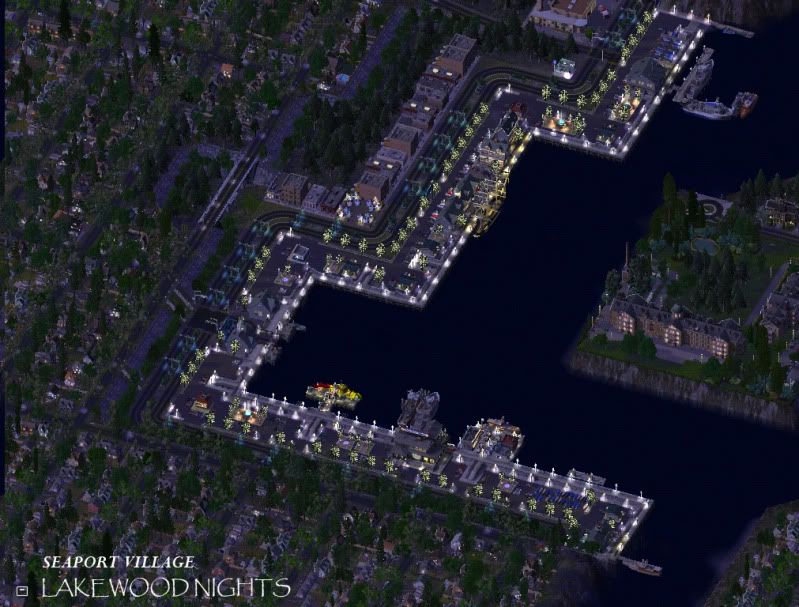 More to come form Ashtabula......