Haunted Ashtabula--Residential
October has started and you know what that means.....ghosts, goblins and witches will soon be knocking on your door and screaming "TRICK OR TREAT"!!!   Ghosts have always had my interest.  When I was 16 my fathers house was very spooky.  Strange things would happen and I knew that I had to figure these things out.  Now I'm 29 years old and have the means and money to investigate paranormal activity.  My wife and I have been investigating the paranormal for over a year now and we have seen and heard some really interesting things.  
Back on July 18th we investigated the Ohio State Reformatory or Shawshank Prison in Mansfield Ohio.  Jason and Grant from SyFy's Ghost Hunters investigated there a few years ago and the 3 idiots from Ghost Adventures were there a few weeks before us.  The former prison is also the set for Shawshank Redemption, Tango & Cash and Air Force One just to name a few.  Godsmack filmed the video for "Awake" and Lil Wayne's video for "Go D.J." were filmed there also.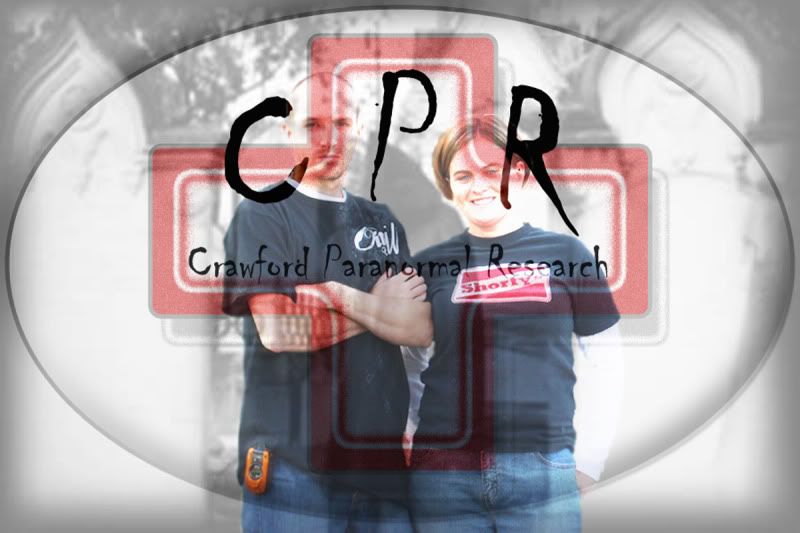 HAUNTED ASHTABULA
I will take you on a journey around the city and suburbs of Ashtabula, detailing some of the "haunted" sites.  Some of the tales are horrific,  some are sad, some are disturbing and some just aren't true.  Ghost stories usually start out as fact but after a few decades they become urban legends.  Names of the victims will be left out to protect their families.  There will be a few updates in this Entry and will each focus on a certain type of structure or land.
First we will visit several single family homes in the area.
3.1--The first haunted home we come to sits on the 200 block of Maple Street.  A beautiful white, 2 story house with a huge wrap around porch and a white picket fence was the scene of a horrific double murder/suicide.  The husband came home late one night to find his wife in bed with another man.  The end result was a dead wife and a part time lover.  The husband turned the gun on him self and ended his own life.  The current home owners reports of paranormal activity have been very scary for them.  Screams in the master bedroom, sounds of footsteps pacing outside the bedroom and overall feeling of being watched.
3.2--This home on Green Street with the beautiful landscaping was bought by a young couple that was just married and ready to start a family.  After 3 years and no babies the wife got distraught and seeked help from a medical professional.  She learned that her husband was unable to father a child.  She then decided to get rid of him and collect the insurance money.  She shot him in his sleep and disposed of his body in the Tuscan River.  She would later go insane and told the doctors that the ghost of her dead husband haunted her when she was home.  She would later confess to the murder of her late husband.
3.3--This home is the site of a older couple who both passed away in their sleep on the same night.  They were married for nearly 70 years when they both died of natural causes.  Current occupants complained of being pushed and voices saying "please leave us alone".  They will find their keys or pictures moved around the livingroom.  It dosent bother them to much so they haven't asked for a blessing on the home from the local clergy.
3.4--The pool on this homes property is whats haunted.  It was home to a set of 6 year old twin boys who one night got out of their room and made their way to the pool.  They were found the next morning floating in the pool by their father.  The pool was their favorite place and on that night it was very hot.    Neighbors have told the family who still lives there,  that they hear splashing in the pool when nobody is home.
3.5--One of the older homes in the suburb of Mansfield.  This families tragic story begins with two sisters, one 14 the other 16.  The story takes a sad turn when the younger sister was jealous of her elder sister and her new boyfriend.  The younger sister was truly in love with the young man.  During a argument that escalated into a all out girl fight, it  ended quickly when the younger sister pushed her older sister into the fireplace.  By the time the doctors arrived it was too late.  She gave into her wounds and died a painful death.  The current family reports the sounds of screams and a fire crackling even when its off.  Faint crying can be heard on very quiet nights.
3.6--The chalk outline is still visible behind the 3rd house where a man chased down a intruder but was over come by him and was shot in the stomach and later died.  Sometimes late at night you can see the 2 men running from the blue house, over the white picket fence and onto the porch of the 3rd house where the struggle ended.
3.7--This part of the block actually sits on the remains of an old cemetery.  Every home on this block has reported some kind of paranormal activity.  Every thing from full bodied apparitions, voices and shadow people.  Many homes go back up for sale shortly after being bought.  Many paranormal groups consider this to be "the hot spot" in Ashtabula.
3.8--This home is often then end of a dare for local school kids.  The tree is where a older gentleman hung him self after his wife of 48 years past away.  So the dare is to go and stand under the tree for 48 minutes and you will see the body of the old man hanging from the tree.  Most end up tee peeing the tree.  The current home owners report no activity.
More to come from Ashtabula later......