Moving North-East
Entry posted by beebs ·
85 Views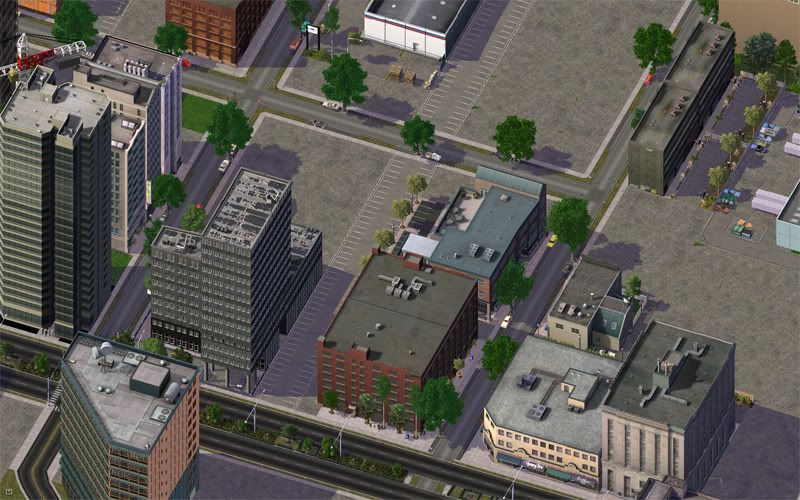 And moving north-east of downtown, you can see many empty lots littering this area. Although many are planned to be developed within the next decade there is still much empty space to be filled. And, as the city should know by now, plans can easily be changed - many of the downtown parking lots were slated to be new developments in the mid-80's, but have since sat empty.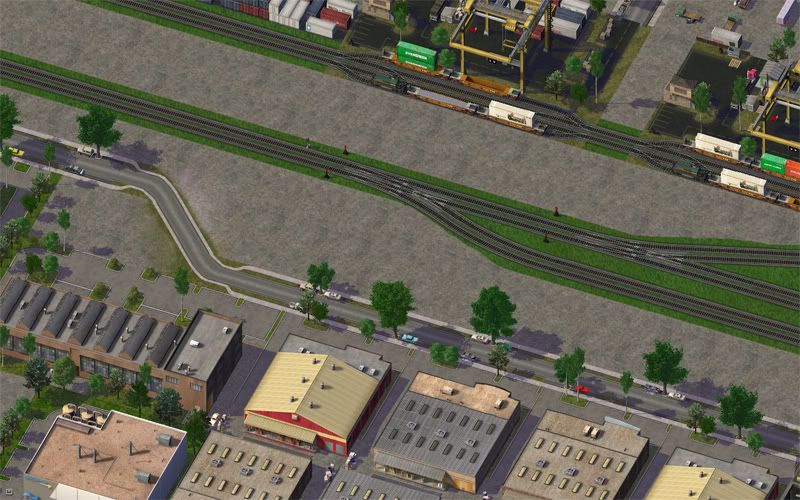 Further north still, we begin moving into industrial warehouses as we get closer to the downtown rail yards which are further to the east.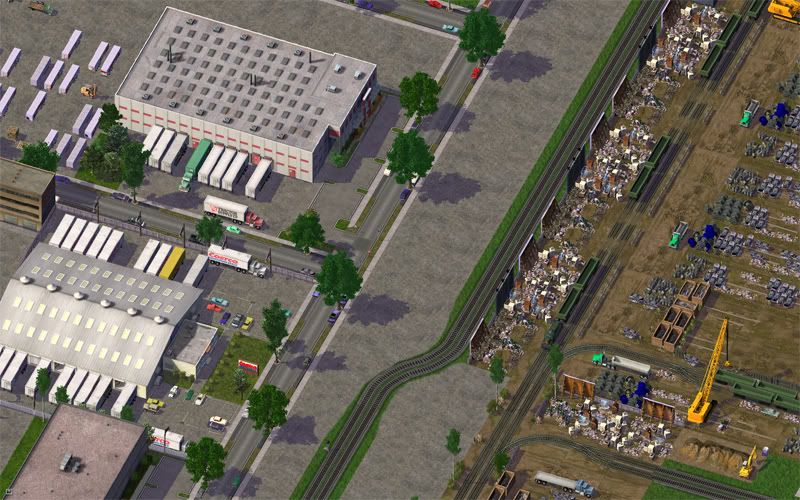 And the metal scrapyard off the railway. Many citizens would like the scrapyard moved to the outskirts so this land may be redeveloped, but city council is dragging its feet on the matter. There have been rumblings that Worobetz University may be working on a deal with the CPR to purchase this land for further expansion of its campus. The Students Union fully supports this plan, stating that new buildings are desperately needed for the growing university.
As you can see, the University is already expanding on the land it owns at present. However, it has begun to reach the limit of the space available to it, and with ambitious plans to expand the school in the future, the rail yards seem the appropriate place to make the growth. Condo developers have been eyeing up this stretch of land as well, for new developments near downtown, and just minutes away from Kingsway Mall.
And that's all for today, folks! Check back next time, when we'll take a look at the south-east of downtown Red River!