The First Look at Downtown
Entry posted by beebs ·
149 Views
As you may have guessed from the preview shot, I'll be showing downtown to you guys first and working out from there.Here's the northern edge of downtown (we are facing south), bordering right along Manning Drive (you can see a sliver of it at the bottom left) - at one point also the Trans-Canada Highway. The highway has since been redirected to the ring-road that now encircles the city. You can see a few hotels along this stretch, as they try to capture traffic coming past downtown.
The city has been mulling some severe rerouting of traffic, to allow better access to and from Manning Drive. At present, there are few exits - primarily, there are just flyovers.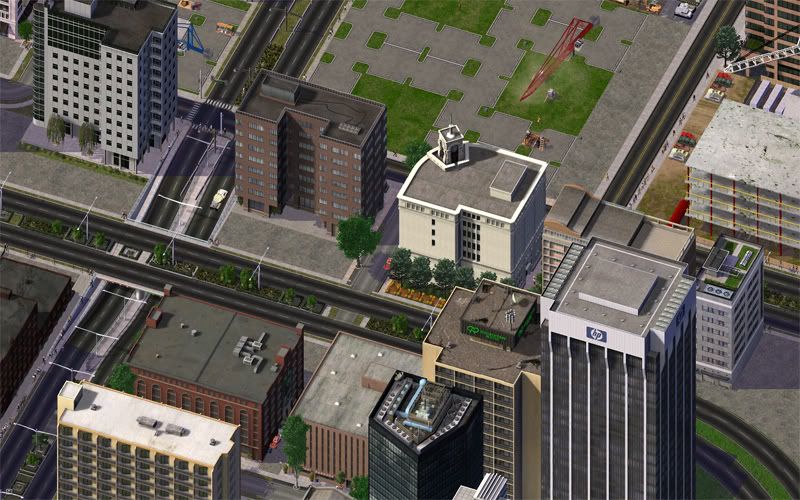 Lets take a quick look in the opposite direction now (facing north). This area of town is starting to bustle with new developments as you can see by the cranes. Although still smaller than its Albertan neighbors Calgary and Edmonton, it is quickly catching up, with new developments being announced nearly every week.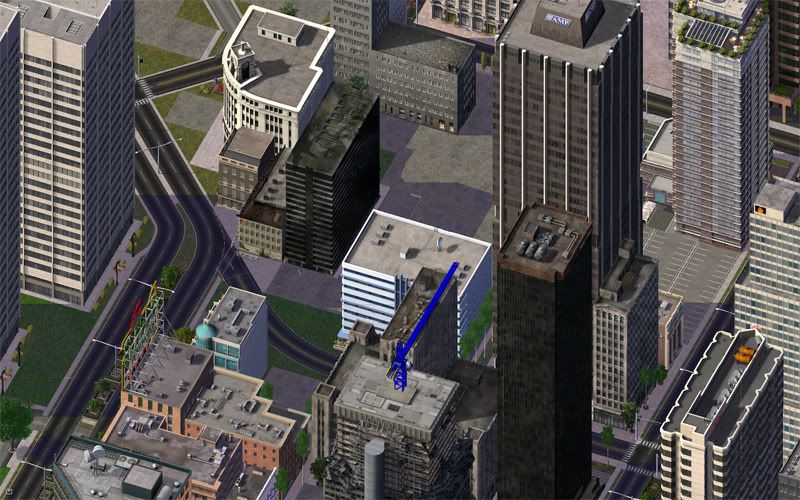 This is the financial/corporate core of downtown. As you might notice, there are a few buildings in a bit of rough shape, most notably Melbrooke Tower at the bottom. The province has hit a bit of a downturn in recent years that hit Red River especially hard. Multiple local corporations moved their operations to Toronto, Vancouver or Calgary, leaving office vacancy bordering crisis levels. More recently, with the discovery of huge oil reserves in the area, the city has began to pick up and growth - after almost 20 years of stagnation - is beginning again.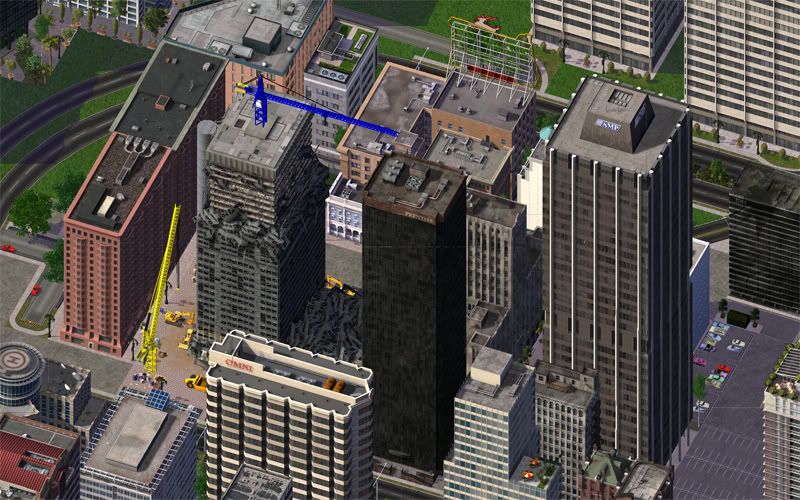 And here, the fated Melbrooke Tower. Plagued with disaster since it was under construction when two workers fell off scaffolding to find their harnesses snap, the latest incident was a raging fire that gutted the building. It's now being demolished to make way for more ground level parking. Citizens are not thrilled with the prospect of more valuable downtown real estate being used for gravel lots.
Moving south, we begin moving into some residential. Most of these apartments were built in the 70's and 80's, and exhibit the truly... awful architecture of the time. These concrete bunkers were never really attractive, and currently plague the skyline of Red River, Edmonton and countless other cities. There are no current plans to do anything about them, as they are still in fine structural shape.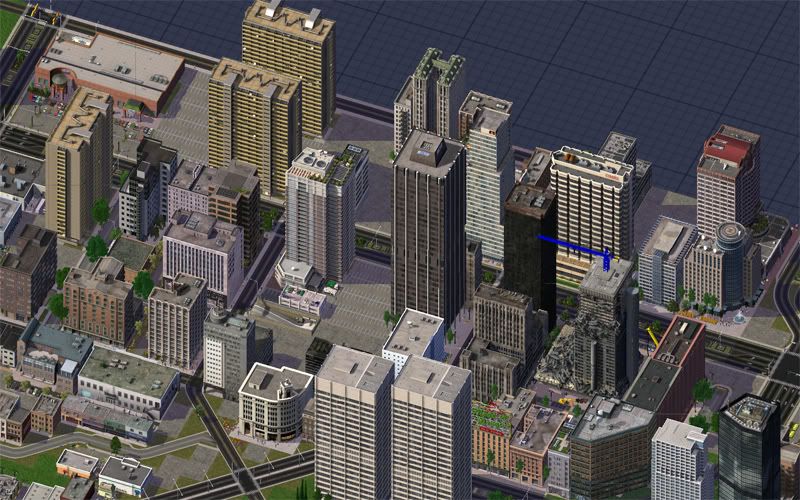 And an overview of east downtown.