Five Locks Canal
Five Locks Canal
Now that Upper Lake Tahoe covers the corners of 4 tiles I thought that it might be cool use the new PPond locks (currently in beta over at Simpeg) to build a canal up to it.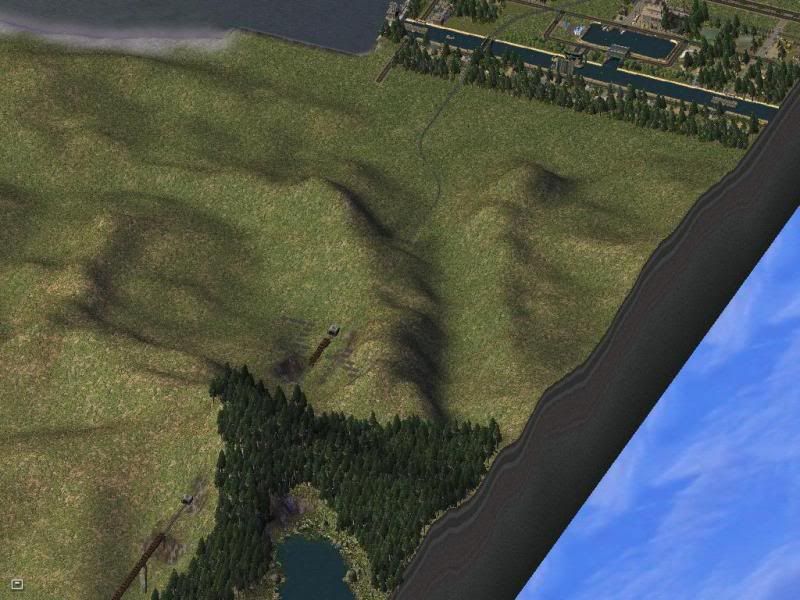 Upper Lake Tahoe...  down to sea level...   ...should be 'straight' forward enough...   
*Cracks knuckles...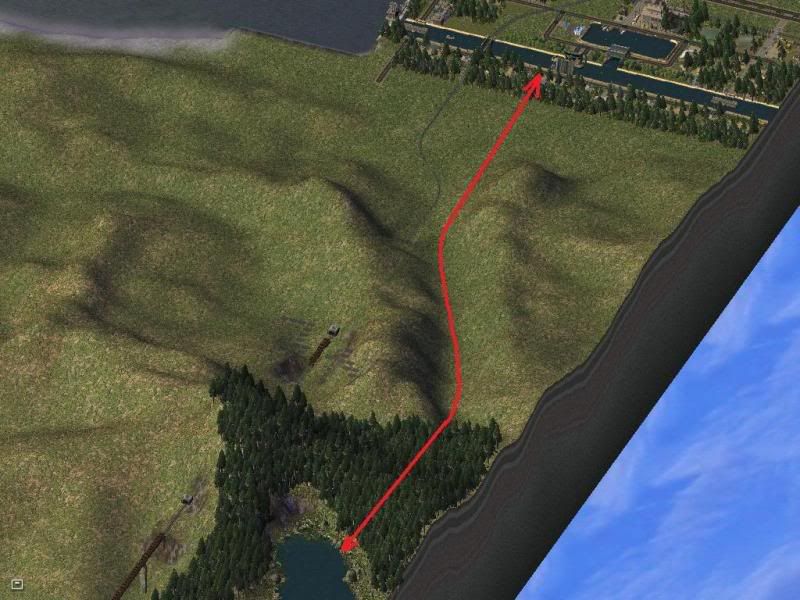 Levelling the terraces with single road tiles...   the canal pieces need level terrain.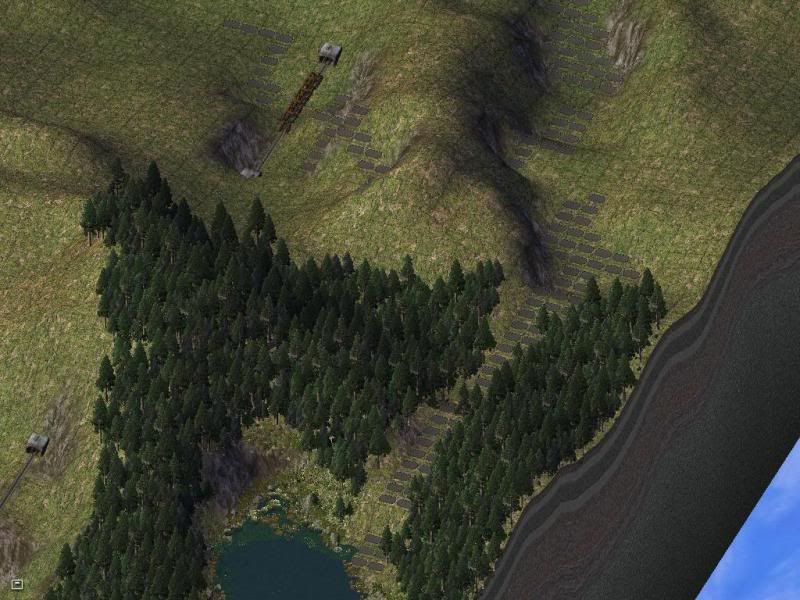 Showing the 'step' where the lock will be built.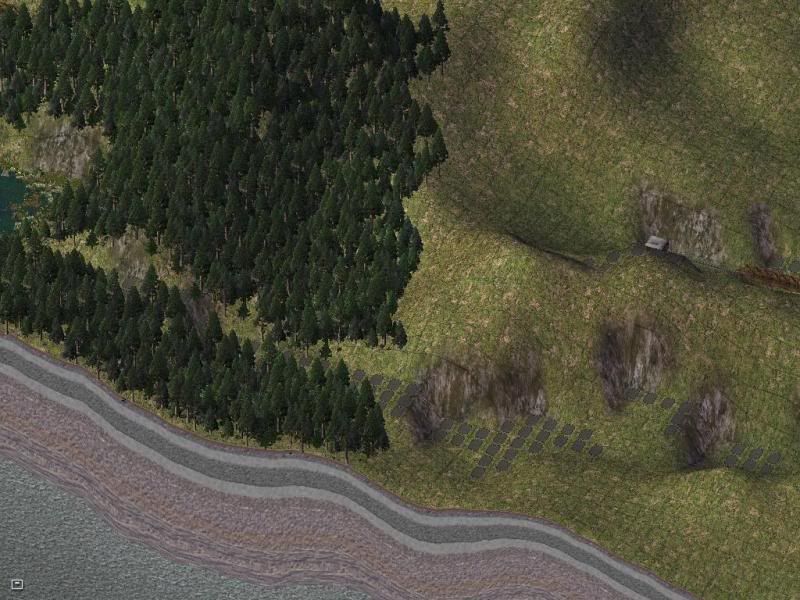 One of the 'terrace' levels.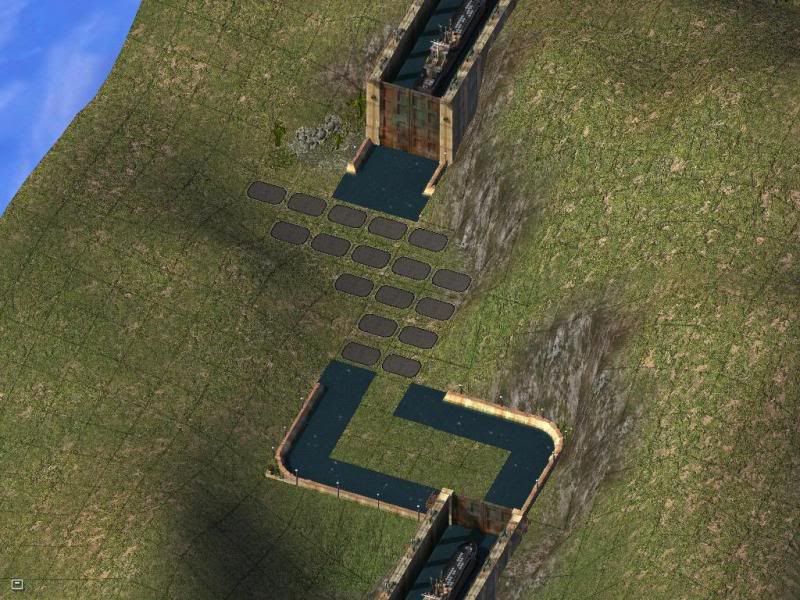 The highest point of the canal.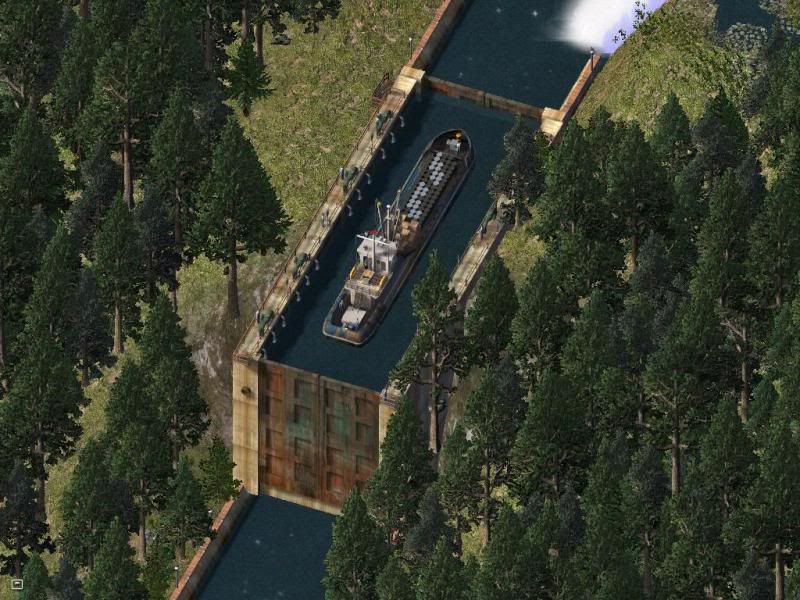 Initially the highest point or 'hump' of the canal had no water supply... I realised that the water would just drain out... (unless they had a really good pump...)  so I added a small side stream and waterfall...   I think it works well to keep the canal summit topped up.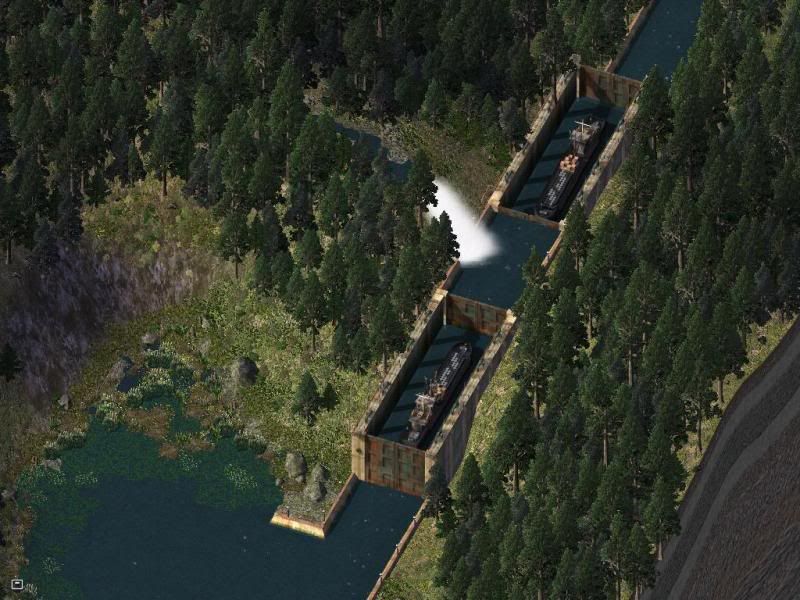 I usually avoid showing too much of the side of the tile...  but this demonstrates rather nicely the grade I have come down...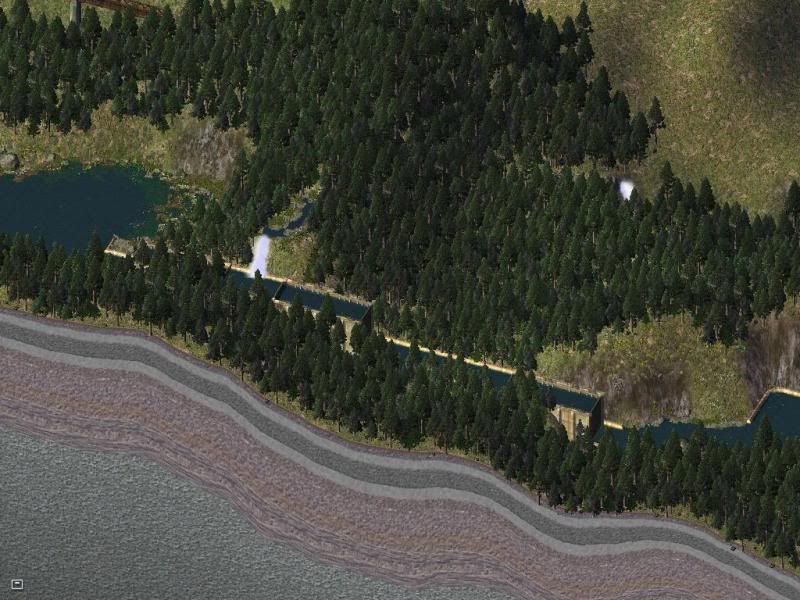 I used a mixture of canal edging and also natural terrain detailing for the banks.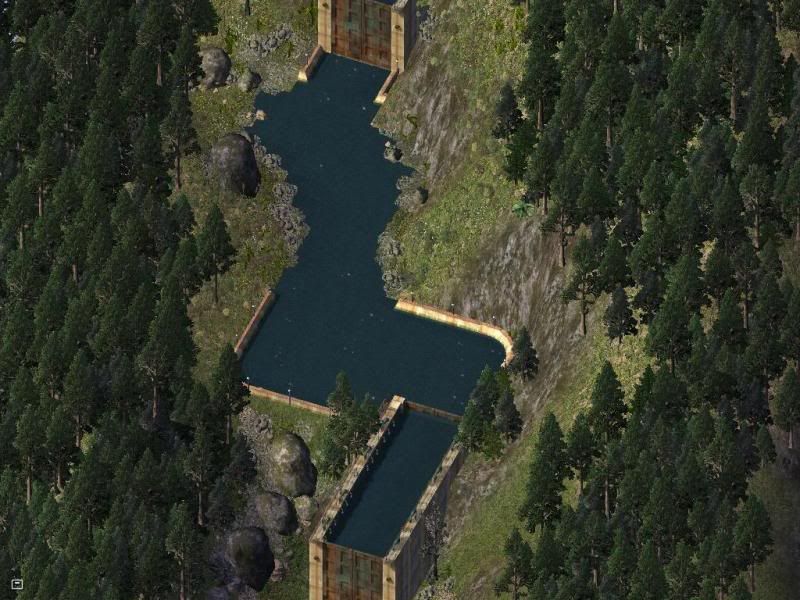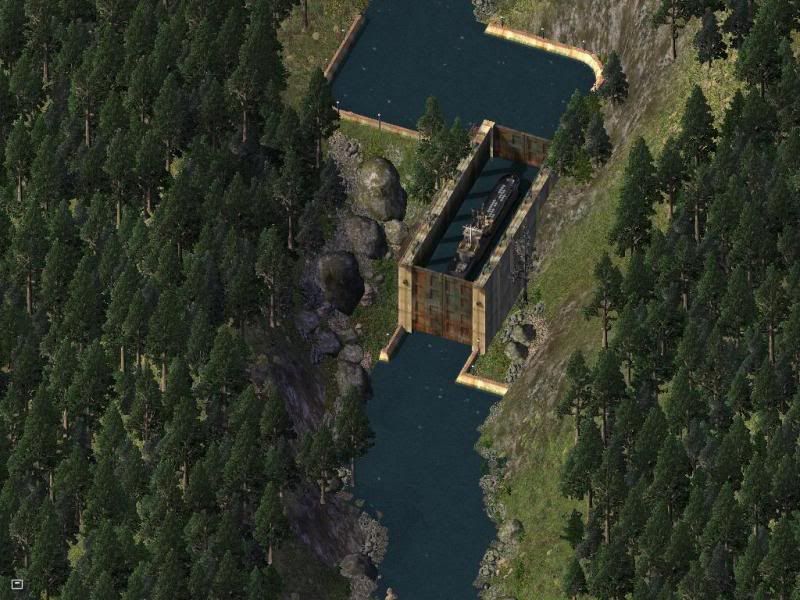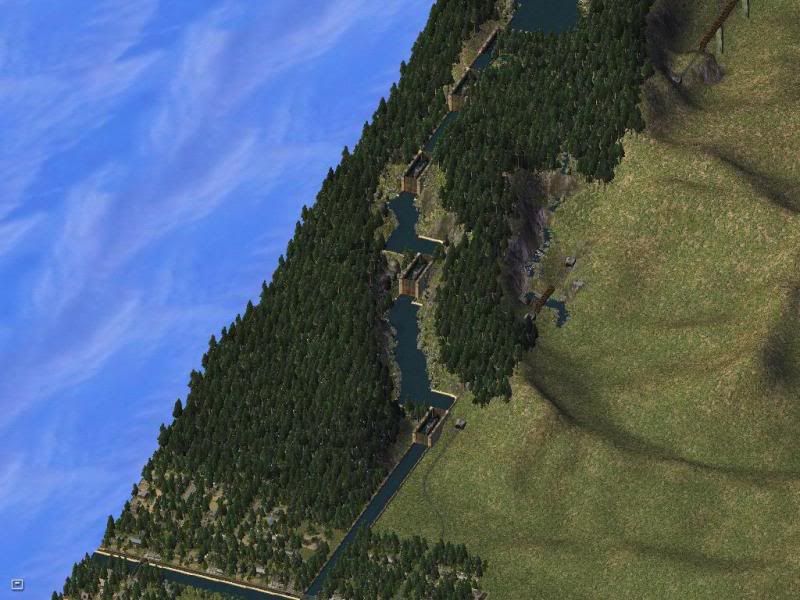 Next on my to do list is to make a canal > lock > CDK level > sea transition,  from PPond to Brigandtine.
Bean Rock this way.