Midvale School for the Gifted: Schulmania's close encounter of the Genius Kind
Another Midvale School for the Gifted Alumnus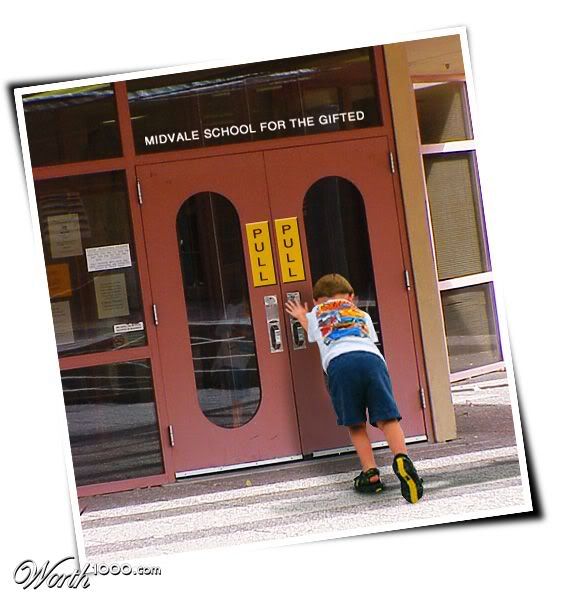 Anyone remember this Far Side cartoon? I saw it in action. This is a true story I witnessed with my very own eyes. Here's the story:
Here I was at a fine local venue, talking on my phone and walking by a pair of vending machines. The machines were the same, but one had a large and very conspicuous sign at eye level reading "Out Of Order". Now, anyone who knows me well knows I have been called many things, but especially observant is not one of them. Why, my eyesight is so bad that my glasses are so thick that I could see through time. If it wasn't for contact lenses, I would need counterbalance on my neck to hold my head upright from the weight of the lenses. As a matter of fact, after this incident I describe, I (with contact lenses in) checked to see just how visible the sign is. I could clearly read it from 70 feet away, as far as I could get and still have a straight line of sight.So.... on to the genius...
Smart One approached the pair of vending machines and gave them a long gaze. He then moved in front of the out of order machine and had the sign directly in front of his face. He then looked around it on both sides, so as to fully take in the variety of Coca Cola products available. He actually had to crane his neck to see what was in the middle of the bottle dispenser, since his view seemed somehow to be obstructed. Eventually, he settled on his choice. He inserted his dollar into the machine and made his selection. Lo, nothing happened. He pressed again. And again. He looked perplexed and irritated. After the third try, he uttered "what the?!" and then Captain Obvious noted "it stole my dollar." After a brief pause, he seemed to become somewhat aware of his surroundings... as he finally said "Oh... it's out of order."
Isn't it good to know that geniuses like that are walking amongst us? He'll be there at the Midvale reunion... if he can just get through the front door.
---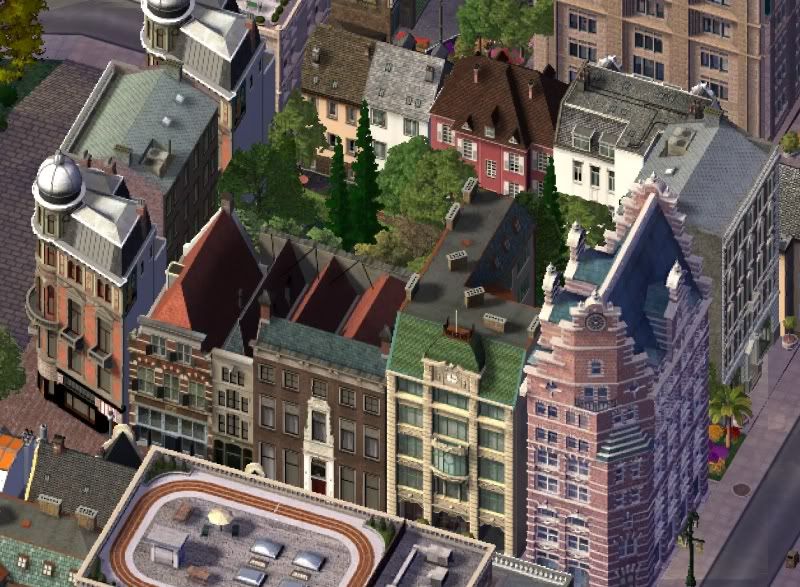 Midvale is located in the middle of the block - the scholarly looking three story brown brick building. Enroll today and save -25%!
---