Spruce Grove: New NAM
Entry posted by beebs ·
62 Views

Here was my adventures with the FAR. Took a while to get things working right.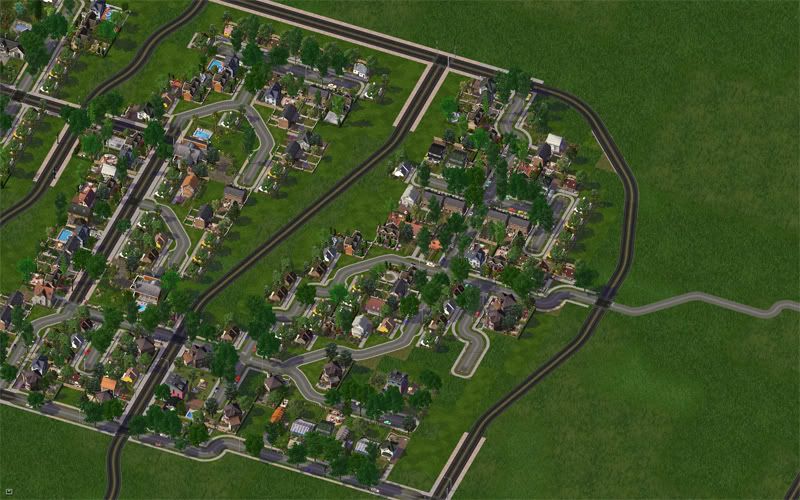 Aerial view. I'm sure the FAR roads will be a mainstay in the towns from here on out.
And er.. that's all folks! I promise some genuinely new content next time.. I've been reusing a fair bit of older stuff for the last few updates. Stay tuned!