Spruce Grove: Mosaic
Entry posted by beebs ·
60 Views
Huge thanks to porter66062 for winterizing the banners! Thanks a bunch!
Update time! I had some time tonight, so I decided to do a bit of work over on Spruce Grove. Things are starting to come along nicely now!
As you can see, development is starting to take its usual sprawling form. Pretty soon we should find ourselves at a nice little greenbelt that cuts through the city, made for some high voltage power lines running through.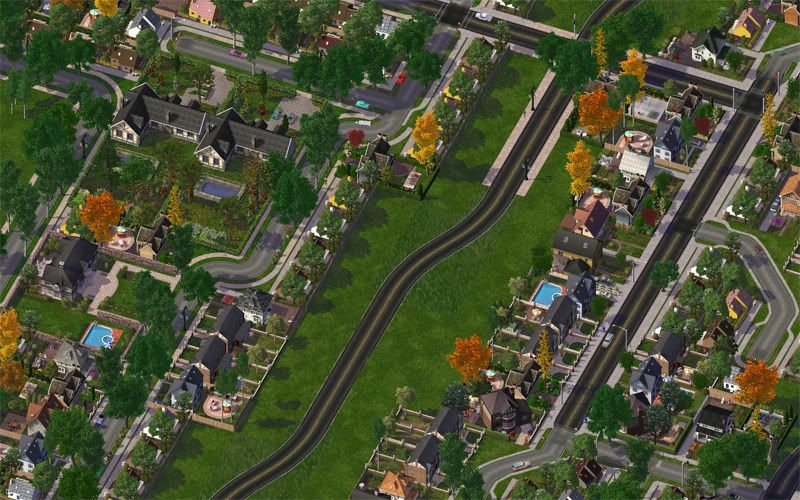 And McTaggart Rd. The city is planning to expand the road to 2 lanes both ways to help relieve morning rush hour congestion.
And er.. that's all I got, folks! Taking note of response from the last update, it looks like we'll be seeing more through the Time Machine. Whether it's a spinoff CJ or a feature in here.. well that's anyones guess at this point.