Red River 2108: Time Travel
Entry posted by beebs ·
79 Views

Huge thanks to porter66062 for winterizing the banners! Thanks a bunch!
Update time once again! Doing something a little different here in this update.. the keen eye will notice a small addition to the banner. Taking a jump into the future to see Red River as a bustling city of ~450 000... in the year 2108. Let me know what you guys think and I might do a few more of these kind of updates.. heck maybe even break it off into another CJ. Either way (good or bad
) let me know! Now enough of my babbling.. lets see some pictures!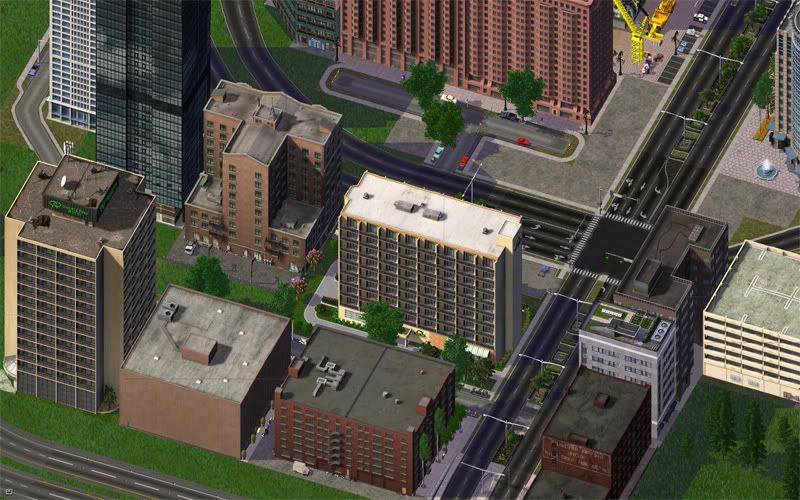 Woah! Highrises! Well, here's the northern edge of downtown, bordering right along Manning Drive (aka the Trans Canada). There's a few hotels keenly located along this stretch, capturing the through traffic.
A peek in at the core of downtown. You might notice there's a few buildings in a bit of rough shape, most notably Melbrooke Tower at the bottom. The province has hit a bit of a downturn in recent years and has hit Red River especially hard.
Ah and the fated Melbrooke Tower. Plagued with disaster since it was under construction when two workers fell off scaffolding to find their harnesses snap, the latest incident was a raging fire that gutted the building. It's now being demolished to make way for a parkade.
Lovely apartments on the southern end of downtown. While some people might think that's a Kroger's grocery store, it's really a Sobey's. Truly. Honestagod.
And here's just an overview of the downtown area.
Now, where the heck is this in Red River? Here's a flashback to the past that might help place yourself.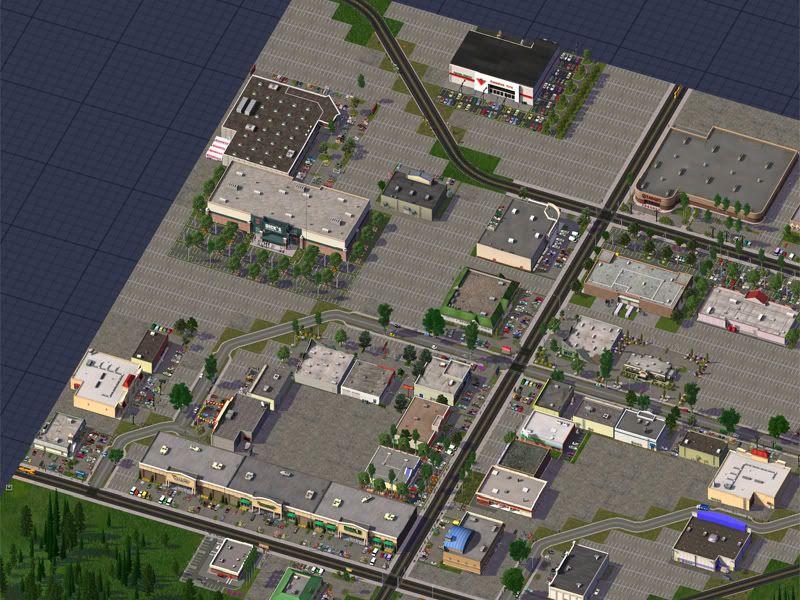 Helping at all? No? Not to worry, I'll have a better comparison shot next time I do a Red River 2108 update.
And that's all I got for you folks. Do let me know what you thought of the time travelling to 2108. Until then....