Spruce Grove: Parkland Mall
Entry posted by beebs ·
200 Views

But now, moving on to Spruce Grove v2.0, here's what we've got developed so far. The mall you see here just off Highway 16 is the Parkland Mall, named after the county the town resides in.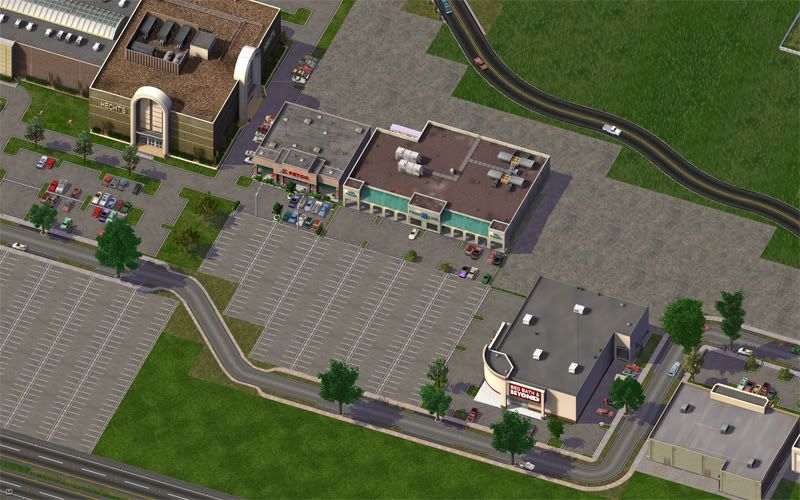 There's been a fair bit of development in the way of new commercial around here lately, with the boom times in Alberta. The empty grass field at the bottom used to be populated by wonderful elms, but all had to ripped out after they died from disease.
And on the north end of the mall, seniors residents are popping up all over. It's looking to be a fair sized development once completed.
And that's all I've got for you today, folks! Check back next week, when we delve back into the Valley for a mega-update there! Until then, so long!