Red River: The River Swells
Entry posted by beebs ·
46 Views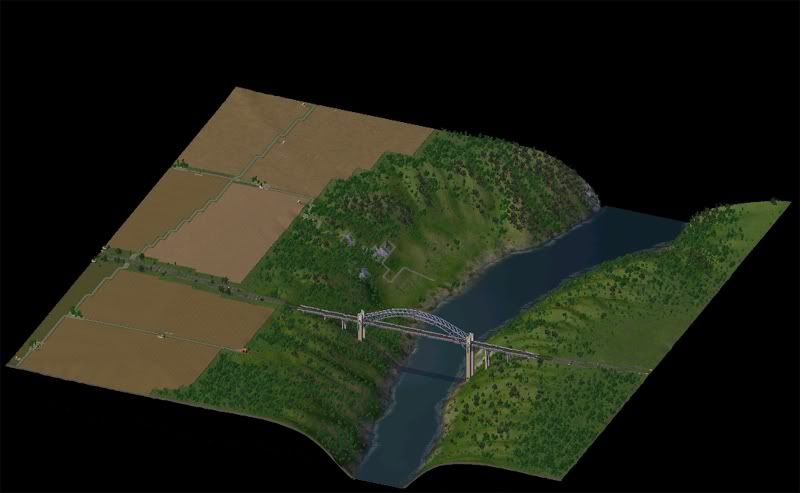 I showed this picture a few updates ago, when we discovered the Red River. I'm showing it again just to give a comparison.
As the river was already swollen before the storm reported in the paper, Red River was an area that was in real danger of flooding. Here's how it stood before the storm ran through.
Oh, you might notice an interesting landscape feature of the area that has confused scientists for years... the perfect grid lines marking the landscape in this area. Some say it's aliens.
And a nice overview of the area. That river doesn't look so bad does it?
...Well maybe I spoke too soon.
We'll have developments of how both Red River and Capilano Valley have fared in our next update.
And so, I'll have to leave you at that. Be sure to check in next time to see how the towns have stood up to nature!