Capilano Valley: Aftermath
Entry posted by beebs ·
46 Views

Welp, it's update time again! Apologies for the delay, I've been rather addicted to Spore for the past week. Updates should return to the their usual schedule for the next while at least. Now for the update. Just a quick shot, I'll have a paper for you guys tomorrow.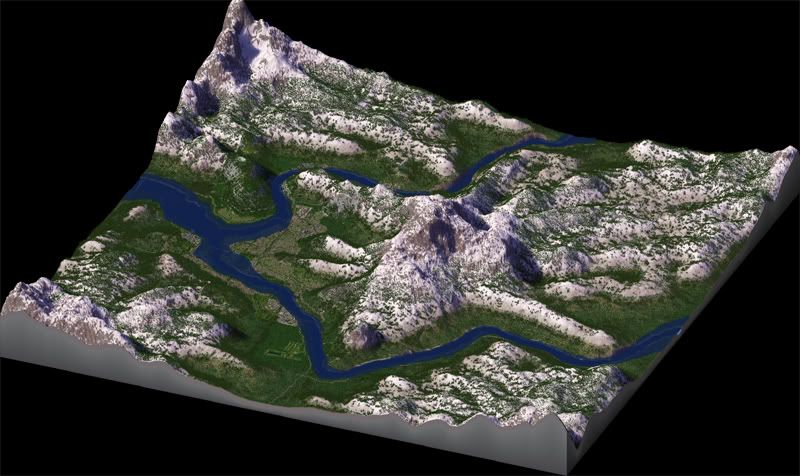 The reach of the flood waters, assessed by the city after the storm had passed.
Please do click the image for a full view. You can't really see from the 800x600 shot.
Well unfortunately, that's all I've got today, folks. I should have a paper tomorrow sometime, Tuesday at the latest that'll give us all some information as to what transpired and how residents are coping. Until then, so long!